Topic: 200 Posts
Subject: heh
---
Pish tosh. If we handed out a custom title to everyone that hit 200 posts, I'd have to have staff that did just that.

I think that Admiral Bob has a decent guideline, there. Earn that title, Emy.


Posted on 2009-01-05 at 22:59:08.


Topic: 200 Posts
Subject: too funny
---
sorry, Ryst, gonna have to applaud you for that one. As a matter of principle, though, I'll seek you out in some newer threads and smite you there.



Posted on 2009-01-05 at 21:26:49.


Topic: 200 Posts
Subject: bah
---
You think that she hasn't asked? I told her she needs to earn it.
Posted on 2009-01-05 at 14:13:08.

Topic: Continuing Where We Last Left Off Q&A
Subject: ahem
---
Sorry for my absence. I'll be posting.


Posted on 2009-01-05 at 14:12:02.


Topic: Olan's baby photobucket
Subject: awesome guess!
---
A pie crust, indeed.

Actually, that a a present of Noah's. I must be helping him, not the other way around.



Posted on 2009-01-02 at 22:24:32.


Topic: Olan's baby photobucket
Subject: a few more
---
A couple more from Christmas morning...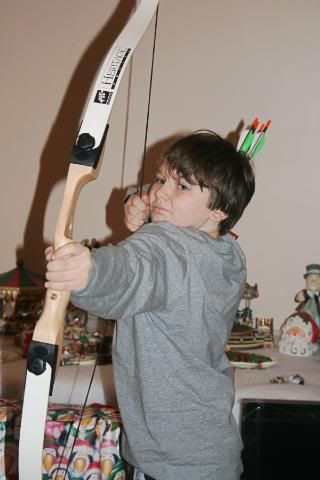 Caleb's big gift.




...and a nice expression from him.




An individual for the Christmas card.




More Emily.




Emily's big gift.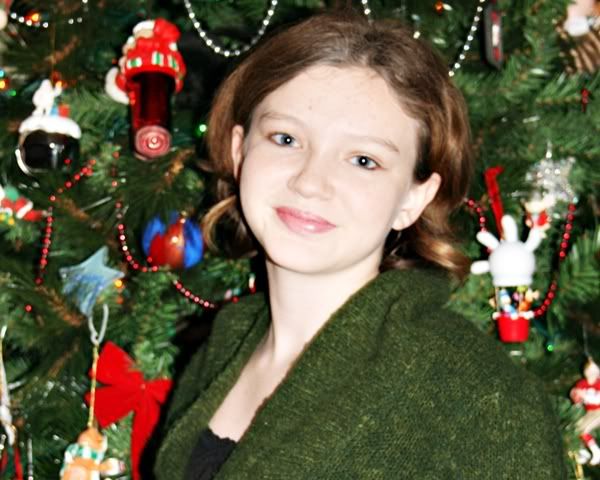 Emily for the card.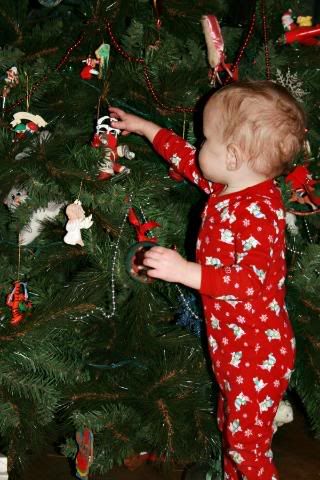 Noah and the tree.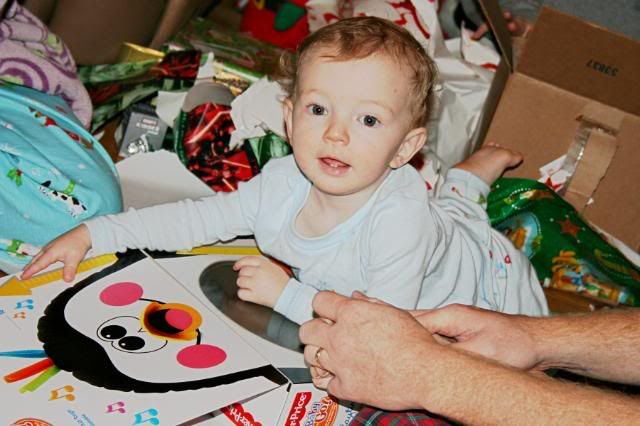 One of the few presents Noah actually opened.

Posted on 2009-01-02 at 22:09:39.


Topic: Olan's baby photobucket
Subject: more
---
Donna got a new lens for Christmas, as well as some other photo gear. Here are some results: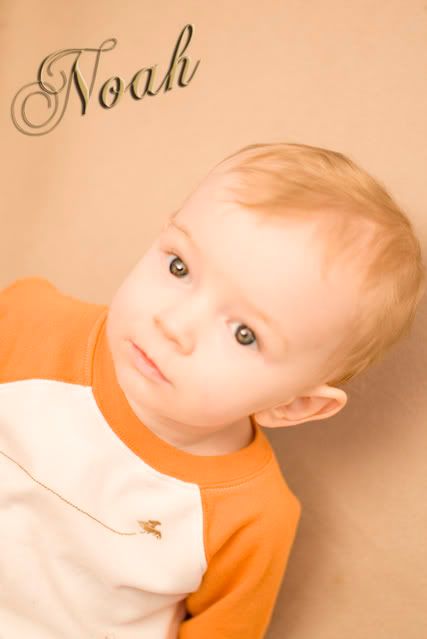 I think this looks like a greeting card.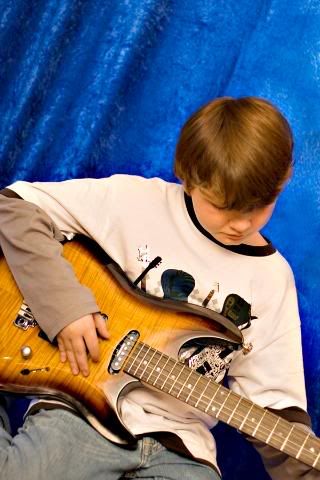 Caleb with my guitar.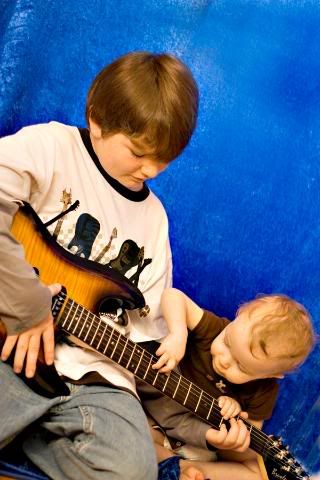 Noah "helping"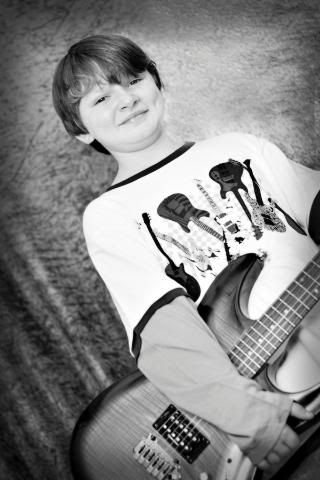 A nice black and white version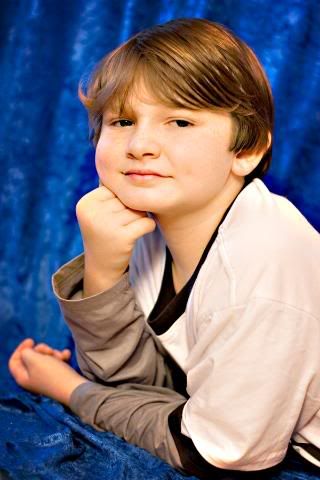 Yay for home studio portraits!

Posted on 2009-01-02 at 21:41:08.


Topic: Olan's baby photobucket
Subject: Christmas pics
---
Thought I'd share some Christmas pics with you...



Santa and the kids. Emily was "too old" for the picture, but we forced her.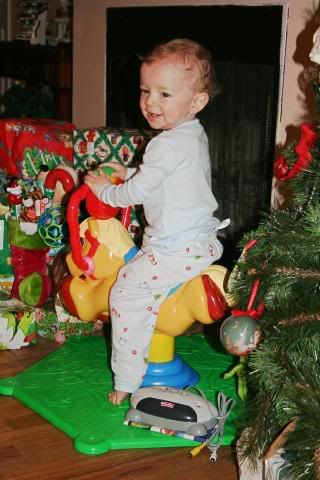 Noah with his big present.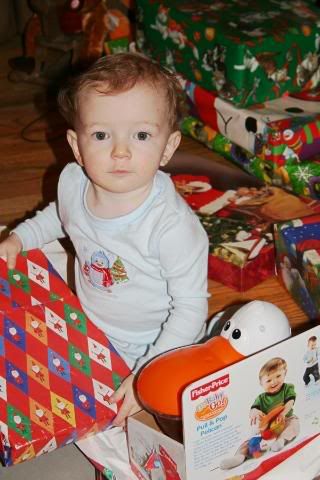 this was actually a present of Emily's - Noah kept trying to open it during the week before Christmas. Funny thing was, he didn't care alot for opening his own presents on Christmas morning.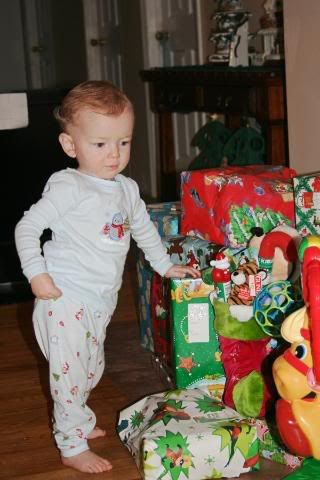 Yeah, too many gifts.




Helping Daddy open one.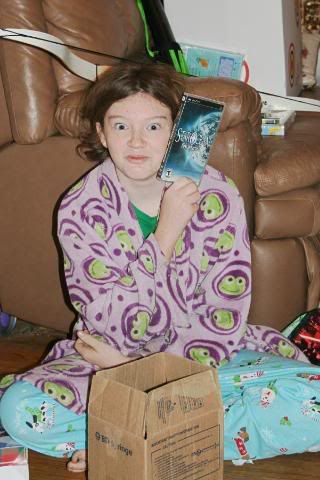 How can I not share this?

Taken by Mom before Christmas.





Posted on 2009-01-02 at 21:35:47.


Topic: Seeking the Best 4th Edition Sites
Subject: heh
---
I was full of venom when 3e came out, and bashed it at every turn. But I'm older, wiser, and more apathetic these days. That, and I've accepted that fact that I'm a dinosaur.


I do see far fewer 4e apologists than there were for 3e; a lot of that, I think, is because of the truly fundamental changes that have been made to the system.

But if you like 4e, 3e, 2e, GURPS, TomJonesHomebrewAdventure, more power to you.

Posted on 2009-01-02 at 15:20:08.


Topic: Vote for the Inn
Subject: eyep
---
Until you get ten votes in a voting period, you don't get listed.

Posted on 2009-01-02 at 15:14:42.


Topic: Seeking the Best 4th Edition Sites
Subject: heh
---
Now, now. I'm not a 4e fan myself, but we have several here who enjoy it (Admiral, Merideth come to mind). I'd hate to turn gamers away just because of their system.

Unfortunately, the only 4e site I can think of for you is http://dnd4.com, and I'm sure that you already have them.



Posted on 2009-01-02 at 14:19:13.


Topic: Vote for the Inn
Subject: meh
---
The list has reset, so we are currently unranked. Vote, peoples!

Posted on 2009-01-02 at 14:17:07.


Topic: For whom it may concern: Still out
Subject: ack!
---
Get better soon, dude.

Posted on 2008-12-30 at 20:09:23.


Topic: Merry Christmas, Innmates!
Subject: indeed
---
Merry Christmas to all of you who celebrate it, happy other holiday to those who do not.
Posted on 2008-12-24 at 17:05:53.

Topic: A Local Legend - Q/A
Subject: Chindari?
---
I can answer this one.

The Chindari Plains were included on the very first map of Antaron (the main continent of Audalis) that I ever drew. The horse-centric society there was inspired party by the Mongols of history, mixed a bit with some Native American sprinklings (respect for nature), and flavored a bit further by some peoples from an old computer RPG called "Knights of Legend" (specifically, their prowess with the bow).

Brianna, you may or may not recall, but years ago, you briefly played a Chindari character in my "Meanwhile" campaign (your sister played the role of Janthea). At that time, I didn't have all of the Audalis pantheon fleshed out, so you introed the idea of a multifaceted goddess (the mother, the wanton, the warrior, and some other aspects I don't remember) that your character worshipped. Unfortunately, your character met with a horrible end (see my user title), and the idea of this goddess got scrapped.

I think that maybe our worlds got mingled at some point?


Posted on 2008-12-23 at 15:43:32.
Edited on 2008-12-23 at 15:49:00 by t_catt11


Topic: Buried Secrets Q&A
Subject: a "real" update
---
I'd like to push a "real" update in by the weekend. I'm sure that we're not all dying to know what one another orders at the tavern to eat - though you are certainly welcomed, even encouraged, to post your character's mea choices, impressions, thoughts, etc.

I plan to bump us ahead Friday afternoon.

Posted on 2008-12-18 at 19:35:38.


Topic: hilarious link
Subject: hilarious link
---
I just noticed a new incoming link for the Inn - pointing to our Audalis related "Beers of Antaron" page.

I thought this to be rather odd, so I checked out the referring site, http://www.squidoo.com/2009YearOfTheOx.

It is, apparently, an ad nauseum look at 2009, the Year of the Ox, and contains pretty much any ox reference they could find.

Which includes a list of Ox-themed beers. Which includes a link back to our article. Which happens to be the only make-believe one on the list.
Somebody missed some fact checking, methinks!

Posted on 2008-12-18 at 14:42:44.
Edited on 2008-12-18 at 19:57:38 by t_catt11


Topic: Buried Secrets Q&A
Subject: kay
---
Like I said, I left it vague. Since we are assuming that you guys have been on at least one adventure before, I assumed that this issue had been dealt with (not Meera's first time in a town).



Posted on 2008-12-17 at 20:14:55.
Edited on 2008-12-18 at 19:57:10 by t_catt11


Topic: Buried Secrets Q&A
Subject: makes sense
---
If you were to let Meera stay outside, people might raise an eyebrow, but as long as the wolf didn't make a nuisance of herself (or stayed hidden - should be easy enough), it shouldn't be an issue.

I could see why people might not want a wolf in the tavern, though.

Up to you how to proceed.

Posted on 2008-12-17 at 20:10:20.


Topic: Buried Secrets Q&A
Subject: you know
---
I intentionally left that vague. MOST druids and Kith-joran clerics tend to leave their wild beasts at the edge of town. If you intend on bringing Meera inside, let me know - we'll need to edit reality.
Posted on 2008-12-17 at 19:57:16.

Topic: Buried Secrets Q&A
Subject: well
---
I assumed that was the case, and have bumped the game thread accordingly.

sorry for my slowness - I am crazy busy right now.

Posted on 2008-12-17 at 19:36:10.


Topic: Some Secrets are Best Left Buried...
Subject: a roof over your heads
---
18th Olemra (Thirkday), 452 E.R. - dusk
Village of Filwood, Ertain

The party makes their way down the hillside without incident, and soon enough, into the village itself. A beeline is made for the Fin and Feather - the only place, according to Isaac's knowledge, that one could possibly find a meal and a bed.

The place is reasonably full, mostly of folk in simple garb. Locals, by the look of it. The mood is noticeably subdued, however - most of the conversation is quiet, and much of it stops when you enter the building. You are able to find an open table, and without much delay, a young, red-haired woman bounces her way to your table, seemingly oblivious to the mood inthe rest of the tavern. "Welcome ta Filwood, travelers. What can I get ya?"

She does an almost comical double take at Isaac before speaking again. "Yer Isaac of Millbrook, are ye not?"

DM's note: assuming that he does not deny the charge...

She breaks into a grin. "Martin had said ye'd come, but we'd begin to think he was mistaken. The mayor'll be havin' a meetin' later tonight - you should certainly come to it." She shakes her head, sending red curls dancing. "What can I get for you folks? Special tonight is rabbit stew and potatoes, but if ya prefer bread and cheese, I can fetch it, as well. I believe we still have some salt pork in the cellar - I'll have to check. Mort just tapped a new barrel of Gregor's brown ale - the best ya'll find this side of the Moss river. Half price for the lot of ya."




Posted on 2008-12-17 at 19:30:09.
Edited on 2008-12-17 at 19:31:27 by t_catt11


Topic: a holiday gift
Subject: a holiday gift
---
We picked up yesterday's mail, and inside it was a priority envelope. I noticed that the sender was our own Bromern Sal, so I figured that it contained the yearly Christmas card. As I opened it, I muttered to myself that I needed to get my own cards addressed.

I was right... sort of.

I knew that something was up when I pulled out the card, and saw a black and white version of our logo, with the caption "The Red Dragon Inn Christmas Cards" on it. The front bore the words, "For some things, there are no saving throws..." and a picture of a guy exclaiming at his computer screen with the message "$$ RDInn Bill $$".

The guy has red hair and a goatee, so clearly, he is meant to be me. Various monsters are peeking in the window, hding under the desk, or peering through the Christmas tree.

Inside, it says "For everything else, there's friends. Merry Christmas!"

It contains handwritten messages messages from eleven of our staff (plus Fantasy)... almost every single active staff member. That means that this card has been to four countries, two or three Canadian provinces, and three or four states.

Thank you all - I am touched. I was grinning from ear to ear for the rest of the evening.

Then, after I called Bromern, he let me know that you guys "passed the hat" for me - and that I would be sent enough cash via paypal to come pretty close to paying for the Inn's hosting fees for the next year.

Wow. Just wow. Thank you all so much. You are all amazing, and as I have said many times before, I may provide the site, but you make the Inn the great place that it is.

As soon as I can get access to a scanner, I will scan the card and post it for all to see.
Posted on 2008-12-16 at 13:24:35.

Topic: Affiliates? Input, please!
Subject: ehuh?
---
I've just been posting links to sites who are newly linking to us. That's all.
Posted on 2008-12-14 at 22:35:36.

Topic: Affiliates? Input, please!
Subject: more link love
---
Our newest link partner is Geek's Dream Girl - a great blog about gaming and dating, written from that most elusive of creatures - the gamer geek girl. The tagline? "Helping guys like you get girls like me!"
Posted on 2008-12-13 at 17:50:01.