Topic: The Corruption Hidden Beneath the Surface...
Subject: to the temple
---
You think that you have some control over your lives. You think that your actions are your own, that your path is the one that you choose to take. But the Mistress of Sands already knows your choices before you make them, knows the outcome of your ventures before you begin to undertake them. How, then, can you claim to be naught but puppets of the whims of Fate?

-Alcarus Faldhall, Musings on the Nature of Reality



Once the party is fully equipped and prepared, the dark-haired priest takes the lead, striding confidently down the hall. "There will be no sentries on the route we take," he explains. "First, there is no threat here below the surface. Second... virtually all of the faith are in the temple, where we are going, anyway."
From time to time, you pass the odd ghoul or zombie, but they do nothing to block your path. A cross corridor is taken, some stairs going up... soon, you are in a far better lit area.
The priest holds up a hand for caution, then calls a halt. You can hear the sound of voices chanting from beyond the doorway at the end of this hall. "We are nearly there; this doorway opens into the temple itself. Do any of you have any final preperations to make? If so, this is your final opportunity."
OOC: the priest stops to give you a chance for readying any weapons, casting any spells, etc
When everyone is ready, the priest smiles. "I would wish the Devourer's blessings on your efforts... but I doubt that you would accept them, anyway. Perhaps Shinara will be on your side this day, instead." With that, he steps into the temple.
This is a large, open room with a raised dais on the far end, away from you. The sconces dot the wall at regular intervals, casting the weird greenish light in stronger intensity than anywhere else you have been so far in this place. A dark stone altar stands near the front edge of the dais, rougly centered on the platform. There are quite a few dark robed individuals on the lower floor, chanting in unison, with their attention turned to the dais. In addition, several undead are present further behind the worshippers.
On the dais itself is a large crystalline sculture with a silver inlaid skull on its face; the skull has stones set into its eyes that radiate with a strong, deep purple light.
Two bodies lie to either side of the sculpture... on male, one female; both appear to have their throats cut, and both lie in pools of blood.
One ghoul and three dark robed figures stand at various places on the dais, all with their attention to the center.
An oddly curved piece of wooden furniture stands here. On it, dressed in a white gown, lies a young woman with her feet higher than her head. It takes several moments to recognize that the young woman - minus her normal gear, with her hair brushed out and her face flushed nearly crimson - is, in fact, Kithran.
Coming up from a kneeling position by Kithran's legs is a radiant blonde woman dressed in dark robes. She turns toward you, casually wiping her face with the back of her sleeve... when she does, there can be no doubt as to her identity. Not with the way that everyone seems to subconsciuosly defer to this woman who effortlessly radiates power and authority. This is the Mistress, D'hurgen's High Priestess; she can be no one else.

This is Davena.
Posted on 2019-11-27 at 14:55:28.
Edited on 2019-11-27 at 15:01:47 by t_catt11

Topic: Star Trek: Veiled Chimera Q&A
Subject: egad...
---
That meme game!


Also, check out the new avatars!
Posted on 2019-11-27 at 14:23:20.

Topic: Hidden Corruption Q&A
Subject: if all goes according to schedule...
---
...I'll have a post up today to move things to the Big Shebang.
Posted on 2019-11-27 at 11:58:53.

Topic: Tann's NFL U pick e'm 2019-2020
Subject: ugh
---
There are some STINKERS this week!

Bears
Cowboys
Saints
Packers
Bengals
Chiefs
Eagles
Ravens
Buccaneers
Titans
Panthers
Rams
Browns
Chargers
Patriots
Seahawks
Posted on 2019-11-27 at 10:30:46.

Topic: Arcana - Tarot-based RPG
Subject:
---
Moved topic to Spamvertize.
Posted on 2019-11-26 at 20:08:08.

Topic: Hidden Corruption Q&A
Subject: no kidding...
---
I would dearly LOVE to go back and edit the early part of the game, before all of the current players came in. Have the current players breathe real life into those characters...
I think that this thing would make an excellent novel, I truly do.

Ladies and gentlemen, the time has come. We are now hurtling towards the climax of this story. I'm not going to lie... I am actually nervous. I've run so many games through the years, but I don't think I have ever felt like this. Excited, sure. A little sad to reach the end, maybe. But I'm legitimately nervoous, desperately hoping that this story ends in a way that everyone will appreciate (hello, I know that "enjoy" may be too tall of an order, given the life/death stuff here).

I'm deeply invested here. I carried this tale around for so long... and then, it was all about to come to a disappointing, premature end in the woods. So I pulled a deux ex machina to save the day, to keep the story going. I then made a choice to fundamentally alter the tale I had been planning to tell... and in the process, have been treated to some of the absolute best play I have ever dreamed of - let alone witnessed.

This is not the story I thought I was telling. It has grown, taken on a life of its own, become something different, more intense, more personal. And that honestly scares me a bit.

I sincerely hope that you all enjoy the finale.
Posted on 2019-11-26 at 15:41:20.
Edited on 2019-11-26 at 15:43:36 by t_catt11

Topic: Reralae's Fragments of A'niorna
Subject: oh...
---
I LOVE it. I love world building, I love languages!
Posted on 2019-11-26 at 15:30:33.

Topic: Hidden Corruption Q&A
Subject: well
---
I, for once, find that to be an outstansding way to create a language. Why reinvent every portion of the wheel? If Tolkein can do that and be a genius, you can do it and be cool around here.


Looks like everyone who CAN post has done so (sorry, Kith). Guess I'll have to bump things along shortly...


Posted on 2019-11-26 at 15:16:35.
Edited on 2019-11-26 at 15:29:12 by t_catt11

Topic: Hidden Corruption Q&A
Subject: broken record...
---
The level of play and writing skill here continues to astound me.
Posted on 2019-11-26 at 14:22:23.

Topic: Star Trek: Veiled Chimera Q&A
Subject: well
---
It's a meeting post, anyway. Up today or tomorrow.
Posted on 2019-11-26 at 13:48:15.

Topic: Hidden Corruption Q&A
Subject: haha
---
... I figured that was a term for shit, didn't realize it was species-specifc.
Posted on 2019-11-26 at 12:15:24.

Topic: Hidden Corruption Q&A
Subject: heh...
---
The girl, she is good with the maths, eh?
Posted on 2019-11-26 at 11:53:16.

Topic: Hidden Corruption Q&A
Subject: huh
---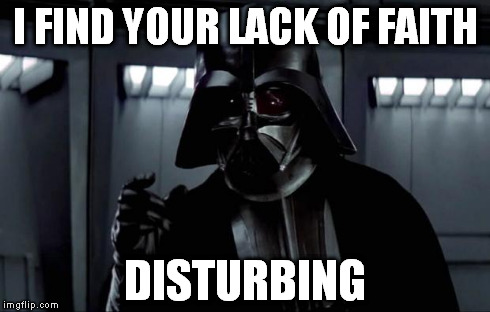 I do.
Posted on 2019-11-26 at 11:26:26.

Topic: Hidden Corruption Q&A
Subject: aw, man...
---
Brom's post! Geez, it's llike you guys don't trust me or something.
Posted on 2019-11-26 at 11:03:07.

Topic: Hidden Corruption Q&A
Subject: lol
---
I'm dying at the mental image of cat dad bod!

A note on health - in D&D, health is regained slowly over time, but that does assume that the wounds are kept clean and bandaged, properly cared for, etc. We've established that such is not possible here, and Ch'dau was literally at death's door thanks to infection. So before you go knock heads, you may want to toss a cure spell or two at the meat shields (if you want them at maximum HP, that is).
Posted on 2019-11-26 at 10:19:58.

Topic: Hidden Corruption Q&A
Subject: lol
---
You know that you have arrived when people start arguing your game world's religion OOC.

Also... that's a LOT of eating there, big fella. Aranwen is gonna have to put you on a diet, or you'll look like the furry version of Fat Thor.
Posted on 2019-11-26 at 10:15:57.

Topic: Hidden Corruption Q&A
Subject: wow
---
Loved the post, Reralae. Excellent read (as always).

Okay, folks - the time has come. Unless you plan to eat this guy's face, here's your shot.
Posted on 2019-11-26 at 09:35:28.

Topic: The Corruption Hidden Beneath the Surface...
Subject: do something...
---
The day passes, as does the next. And the next. The days give way to a week, to two... has it been three? It is difficult to track just how much times passes in this dark, odorous prison, with the ghoulish minions making only irregular visits to bring food or water. A note of interest is that the food inproves somewhat - if one can manage to overlook the clear signs that a good portion of this food is at best scraps and leftovers - judging by the bite marks in heels of bread, chunks of gristle that appeaer to be pre chewed and such, there can be no real doubt that some portion can be nothing but actual trash.
Garbage or not, after more than a week with little to no food - and that being thin gruel - survival passes pride and disgust as motivating factors. Heels of bread, bits of cheese, small portions of stew, even the occasional piece of actual meat... all of these do serve to help sustain precious life.
Then, one night (or is it day?) the soul sucking tedium of the gloomy prison is interrupted with the priest's return.
He stands just outside your cell, an eager expression on his face. "So, my guests," he speaks. "The time has arrived."
He takes a long pause, looking at each cell. "I know that I have the word of the Bladesinger and the battle priest, and no objection from the sun priest. I hear that you," he points at Ch'dau, "are an honorable creature, cat man,that I can trust you will keep the bargain of your life for my task. Is that so?"
OOC: assuming a positive response of some sort...
The priest nods. "Very well. I will release you." He produces a key from his robes and unlocks each gate in turn.
The dark robed man gestures, and a ghoul steps forward with a long bundle in its arms. He unwraps it, revealing a simple longsword that he extends to Aranwen. "If I understand you properly, Bladesinger, you would not wield your old sword again... not that I could obtain it, anyway. Therefore, I have secured a replacement weapon for you. Alas, it is not of the quality of the one you surrendered, but I trust it will be functional."
OOC: assuming she accepts it...
He looks to each of the rest of you. "This creature," he indicates the ghoul that brough the sword, "will take you to another cell, where most of your equipment was stored. Once you retrieve it, you will follow me for your task."
He waits a moment, a slight smirk on his face, before continuing. "I am aware that you have met my Mistress, the High Priestess of our order. I have... a different idea for how our order should conduct itself. But my Mistress is not the sort to solicit input, nor is she inclined to step aside. I dare not act against her alone, as she is a terrible foe... but if I had strong allies such as yourself, I could see to it that she was removed from power, enabling our church to move forward and away from this fixation of hers."
He lets the words hang in the air for a moment. "I will take you to her, avoiding her guards. She is expending a great deal of her energy even as we speak; she will be vulnerable, and the time to strike will be now. There are those among the order whose support I can count on."
The dark priest looks to each of you. "When my Mistress is dead, I will honor you safe passage out of our domain. I give you this solemn vow in the name of D'hurgen, the Devourer. Of course, if you act against me, this seal is broken. Do you all understand?"
OOC: any response that doesn't include a "screw you" or violence...
The odious man nods once more, a wide smile on his face. "Very well. Follow my minon and equip yourselves. The time for change is at hand."
Posted on 2019-11-25 at 23:00:54.

Topic: Hidden Corruption Q&A
Subject: yep
---
Cedric is also a breathing example of what bad friends can do to you.

What is a nice guy like that literally doing in a place like this, hmmm?
Posted on 2019-11-25 at 16:22:57.

Topic: Tann's NFL U pick e'm 2019-2020
Subject:
---
Saints
Bills
Lions
Browns
Bears
Raiders
Steelers
Falcons
Titans
Patriots
49ers
Seahawks
Ravens
Posted on 2019-11-24 at 03:58:43.

Topic: Hidden Corruption Q&A
Subject: hah
---
Brom.

I know I keep saying it, but thank you all - this has been one of the best written, best played games I have ever been part of. And the play here has helped round out some canon matierial for several areas of Audalis.

Well, well done.
Posted on 2019-11-22 at 15:45:56.

Topic: Hidden Corruption Q&A
Subject: perhaps...
---
If you look in the "modern" category here on the site, you'll find "Zombies in Chicago". It was a blast... I spent a ton of time with Google Maps, making sure that "my" Chicago was accurate. We had fast, vicious zombies... and some ugly deaths.

Good times, good times.
Posted on 2019-11-22 at 14:12:31.

Topic: Hidden Corruption Q&A
Subject: yep
---
I know that I have you and Grugg if(WHEN) I do it.

Heh.. a game where basically everyone dies as the literal apocalypse happens is cheerier than this one.
Posted on 2019-11-22 at 14:00:07.

Topic: Hidden Corruption Q&A
Subject: yep
---
I've seen way more insides than I expected. I think that when this game is done, I need to run something light and cheery. Like My Little Pony.

Or even a new Zombies chapter.

Thing is... it's even darker than you know.
Posted on 2019-11-22 at 13:35:56.
Edited on 2019-11-22 at 13:37:00 by t_catt11

Topic: Hidden Corruption Q&A
Subject: psh
---
Kith doesn't really deal with swelling very much, does she? It's more "torture to the point of death, then use divine healing so that we can play the game again and again".
Posted on 2019-11-22 at 13:30:25.