You are here: Home --> Forum Home --> Recent posts by Hammer


Topic: A Single Stone... Q/A
Subject: Hey Duncan

---
It is always getting the Spells figured out from the few times I played in different games, different editions!

I did appreciate your comments and Tek has sent me the Spheres of Influence, but will have to get some help from Ayrn to get it all nailed down properly!

When I first started at the Inn other people did most of the character creation and I concentrated on the Role Play (generated numbers of course, but sometimes who helped me rearranged them for a better character!)

We have a Solid Group of Players here in Single Stone and I look forward to how this develops!

As for your interview, be yourself and try to stay as calm about it and not nervous as possible; Meanwhile, I will say a few prayers in your behalf as you go on your journey!

Posted on 2013-05-26 at 21:47:53.


Topic: Treasure Seekers QnA
Subject: Back Story ...
---
..... is what you have for your posting in the Game as it progresses, so just be ready!

I will be looking at your character Ody to get reacquainted and give you the list of Spells you get to start with when the ship leaves!

So no posting in the QnA, just wait until in the Game, some info is for me and there are players who enjoy Role Playing to get the info!
Posted on 2013-05-26 at 20:42:18.

Topic: Treasure Seekers QnA
Subject: Updated Cast Info
---
Treasure Seekers
Cast & Characters
Amur 'Nimblefingers' of the Red Buttons [played by Archangel] a level 1 (Half Elf of Elf Lineage) Rogue
Tohmas Goodwood [played by Odyson] a level 1 (Human) Druid
??????? [played by Jozan1] a level 1 (???????) Fighter
Maithias Crowmarhte aka Crow [played by Tann'Talas] a level 1 (Elf) Ranger
Vincent Wysman [played by Kamina] a level 1 (Human) Knight
Bartimeous Dathier [played by Salvator Navaar] a level 1 (Human) Cleric
??????? [played by Brundel] a level 1 (???????) ???????
Jaufre Vanvoie [played by Tuned_Out] a level 1 (Human) Paladin
Elyra Nightshade [played by Angelic] a level 1 (Elf) Bard
??????? [played by Ziklag] a level 1 (Half Elf) Illusionist

Okay Gang

We have 10 Players with Characters in various states of completion except for Jozan1, Brundel and Ziklag respectively!

Ziklag was in my LC Avengers game and had an open invitation, so I made room for him allowing for an Illusionist character for this adventure!

His previous character was a Knight/Illusionist, so I made an exception for his character choice!

I am working on the character for Angelic as per her request and will be updating things as we go!

Hope to get the Game Thread open to Players in a few short days, once I have the info completed for characters!

Posted on 2013-05-26 at 19:46:16.


Topic: Adventures in Aihrde
Subject: Recruitment Officially Closed
---
Thanks to Everyone for such an Overwhelming Response and Interest in this Adventure!

We Have Ten (Count 'em 10) Players signing on for this adventure!

Have a lot of preparation to do before we get the adventure rolling!

Lurkers if you enjoyed Leather Coats Avengers, then you will Not Want To Miss Reading 'Treasure Seekers' once we get underway!

Posted on 2013-05-26 at 19:05:04.


Topic: Treasure Seekers QnA
Subject: Warrior Bard
---
Elyra Nightshade is a Warrior Bard and I will be working on her stuff this afternoon and have it posted for everyone to view later this evening!


Posted on 2013-05-26 at 18:14:32.

Topic: TREASURE SEEKERS CHARACTERS
Subject: ELYRA NIGHTSHADE
---
Status
Not Active

Name:Elyra Nightshade
[played by Angelic]

Class: Bard

Race: Elf

Movement 30 feet

Gender: Female

Alignment: Chaotic Good

Level: First Level

Hit Points: 10 (plus Constitution Modifer +1) = 11

World: Aihrde

Place of Origin: Detmold Forest (migrated to Waltenshaw)

Patron Deity: Brigit

Languages (Spoken): Common, Elf, Dwarf, Gnome, Goblin, Halfling & Orc

Age: 70

Height: 5'3"

Weight: 110 lbs

Hair Color: Blonde

Eye Color: Green

Handed: Ambidextrous (Primary Weapon in Left Hand)

Original Numbers (87 points) for Attributes:

Strength: 12 [+1]

Dexterity: 14 (+1 Elven Attribute Modification) = 15 [+2]

Constitution: 13 (-1 Elven Attribute Modification) =12 [+1]

Intelligence: 16 [+3] PRIME ATTRIBUTE

Wisdom: 14 [+2]

Charisma: 18 [+4] PRIME ATTRIBUTE

Armor: Studded Leather

Helm: None

Shield: None

Weapons: Spear, Short Swords (2), Composite Short Bow, Quivers (2 = 40 Arrows), Dagger

Equipment: Back Pack, Bed Roll, Rations (7 days), Canteen (Half Gallon), Water Skin (Gallon), Flint & Steel, Belt, Belt Pouch (large), Bandages (20), Sack (Large), Soft Boots, Bard Outfit (Angelic describes), Soap (3 Bars), Mirror (Small Steel), Sewing Kit (Needles, Thread etc), Lute and Flute

Black boots of the swashbuckler variety; yellow silk pants; white silk "puffy" shirt and black version of british redcoat uniform top; musketeer style hat with large plume that is actually her pen. Yellow lined, black cape held fast with spear shaped clasp. She really stands out in a crowd type.

Coins: None

Treasure: None

BRIGIT
GODDESS OF POETRY AND MARTIAL ARTS

GOD SYMBOLS: Spear, Quill Feather Pen, Amulet with Head of Brigit on It

DEITY PROVINCE: Poetry, Weapon Skill

CEREMONY: Weapons practice must start and end with a prayer to her.

TABOO: The use of poisoned weapons.

GRANTED ABILITIES: All worshipers of Brigit gain a +1 in the use of missile weapons of all types.

Listening to poetry was as large a form of entertainment as watching the TV in the modern generation. Those who could create poems were honored just like the most powerful of heroes in those days.

Brigit was said to touch poets, and her gift would heighten their skills. When she went into battle, she and her worshipers would recite war poems and fight to those rhythms.

She also presents the most skilled aspects of war. It is her idea to practice weapon skills and make them as perfect as possible. She also wants her worshipers to be skilled in many styles of weapons.

TATHLUM
It's an interesting device of war. You chop off the head of your enemy and you take six days to coat it in several layers of lime. Sometimes, if the head has long hair, you leave the hair out so that it can be used to better hurl the sphere. When the Tathlum is dried to rock hardness, you use it as a missile weapon, but only toward the cousins and other relatives of the head. In this way, you are taunting the dead persons relatives and doing damage all at the same time. In game terms, the weapon does 1d4 against non-relatives, 1d8 to cousins, and 2d10 to sons and brothers of the Tathlum.

RACIAL TRAITS AND ABILITIES
ENHANCED SENSES: Elvish physiology is blessed with enhanced vision and hearing. Elves can see farther than humans in just about every circumstance, including torchlight, and can see clearly enough to read a road sign or spot a shield device up to two miles distant when outside during the day. They can also hear very well, and receive a +2 bonus to all checks involving listening.

TWILIGHT VISION: Even under starlight, moonlight or torchlight, elves have exceedingly good vision. They can distinguish color and detail under these conditions for up to one mile but only if they are outside.

MOVE SILENTLY (Dexterity): This ability allows an elf to move silently in wilderness areas. The elf can move up to one-half normal speed at no penalty. At more than one-half, and up to the character's full speed, the character suffers a -5 penalty to the check. It's practically impossible (-20
penalty) to move silently while running or charging.

SPELL RESISTANCE: Elves are particularly resistant to spells and spell-like abilities that charm or unnaturally cause sleep. When making saving throws against these types of spells, an elf receives a +10 bonus. Elf spell resistance allows a saving throw against Sleep, even though Sleep normally does not have a saving throw.

SPOT HIDDEN DOORS (Wisdom): Elvish vision and keen senses allows them to spot secret, hidden and concealed doorways. An elf merely passing within 5 feet of a secret, hidden or concealed doorway is entitled to a wisdom check to spot the door, as if the elf were actively looking for
it. When an elf actively searches for such doorways, the bonus to the wisdom check is +2.

WEAPON TRAINING: Elves are taught the ways of combat at a young age, and their long lives allow them to become skilled in weapons favored by their society. Elves begin play with a +1 bonus to hit with one of the following weapons: composite longbow, composite shortbow, longbow, shortbow, longsword or shortsword.

Posted on 2013-05-26 at 13:41:01.
Edited on 2013-12-04 at 05:22:50 by Hammer


Topic: Treasure Seekers QnA
Subject: Ha Ha Ha
---
Our Party is Growing!

Angelic is bringing in an Elf Bard named Elyra Nightshade and Ziklag is pondering playing (he was in the LC Avengers game I shut down, so I make special allowances for past Players!) and am also awaiting Brundel to send me his character info!

I hope to have most of this done by the end of the week, so we can get underway!

Posted on 2013-05-26 at 13:09:05.


Topic: A Single Stone... Q/A
Subject: LOL
---
I really enjoyed reading the post from Salvator!

His comment about the Wizard made me


As for Clerics, I have played them before and each DM has had different rules, like in one game my character would pray and spells for that day were assigned by the Deity (DM/GM).

Others had your character locked into certain spells (which is what I usually do in my Castles & Crusades based games), but the spheres of influence stuff is foreign to me because of the assigning of spells in past games!

Thanks!

Posted on 2013-05-26 at 12:42:38.


Topic: Treasure Seekers QnA
Subject: Tann
---
As a First Level servant of Betula all your income goes to the Temple, but servants of Betula are held in high regard for their part in fighting against the dark foes during Winter Dark and After Winter Dark, so being housed etc is no problem for your character!

When you become 2nd Level you can still give to the Temple, but not required of you!

As for posting photos, would have to get some pointers from you as to how to do post them!
Posted on 2013-05-25 at 23:07:24.

Topic: A Single Stone...
Subject: Vowing a Vow
---
Deysor Twenty-Fourth, 1121
Graffton, Irvala Province
Brandost
Southern Edge of Town
Early Morning

"They grabbed my little Hannah. Right out of my hand when we tried to flee. Cedric tried to fight them off, but they slew him right in front of me." She set the half-finished roll on the ground beside her. "He's not the only one that went down, either... But Hannah... She might still be alive. Might be okay. I need to know..."

She looked right at the boisterous dwarf that had promised violence upon her attackers. "You call yourself the avenger. Avenge them. Avenge Cedric and Rupert and Millie and anybody else who didn't make it. I'll take you to where they came upon us. I need to know if Hannah is okay. I need to know..."

It was a gut wrenching sight of a helpless plight; looking into her pleading eyes, hearing her sobbing cries, gazing into her haunted face; while the cascading murmuring of the shocked crowd buzzed like hornets all around him!

Then a strange stillness and silence ... faces in the crowd begin to shimmer ... Adelror absently looking around as they become transparent ... for the Duskarn War Cleric of Dareen ... is now in another time ... another place ... walking through hidden corridors secreted somewhere in the recesses of his tortured mind ... he can see them ... he can hear them:

Help Us! My Baby! My Son! My Daughter! My Mother! My Father! My Brother! My Sister! They Will Die!

Adelror nodded, setting his jaw tight, gripping the hilt of his Long Sword even tighter, before letting it drop to the ground beside him, slowly sagging to his knees, as the remembrances of that perilous time gave way to the pain rippling before him now:

Molly lay her hands upon the girl's shoulders and tried to smooth out her tangled hair. She looked up to Desrik, the only one of the group that she really knew from around town - save for Ja'aron's occasional visits. "I got a little boy of my own." The baker indicated towards Finley with a nod of her head. "I can't imagine what it'd be like to lose him. Don't let..." She trailed off, looking to the girl before her.

"Ellice."

"Don't let Ellice find out what it's like to lose her little one."

Adelror leaned in closer, past the pleading Molly, fighting the urge to lift his eye patch, choosing instead to grip his silver beard with both his hands, causing the braid woven with the Red Ruby Gem to point directly at her, focusing his right eye mere inches from the trembling girl:

"I Be Ah Dell Roar the Avenger!

"I Swear By This Red Ruby Braid ... Earned By Rescuing Innocents From Orc Breeding Pens ... and Orc Slave Pens!

"No Matter Who!

"No Matter What Foul Creature Stands In My Way!

"I Swear To Avenge Those You Called By Name!

"Know This Ellice ... Hannah Will Be Found ... Her Abductors Will Pay!"

Posted on 2013-05-25 at 22:19:19.


Topic: A Single Stone... Q/A
Subject: Still Not Clear
---
Just Have to Wing It as I Go!

Posted on 2013-05-25 at 21:29:18.


Topic: Treasure Seekers QnA
Subject: Tann
---
Take a look at what I have provided your character Crow, especially with Equipment (Good Idea for Everyone to Take a Look in case there is something else you may think you may need for your first journey!)

Tann, your Deity named Betula requires all First Level Worshippers to give their income to the Betula Temple (located somewhere in the Detmold Forest) so you can have your 50 Gold sent there!

Betula Temple is more like a Weapons Hall where worshippers hone their skills with Sword, Hammer or Axe!

Crow chose the Sword of course!

You can work this into your back story at a point in time after the tragedy you described in his life!

Your 50 Gold goes to the Betula Temple, but the Elven War Priest (or whatever name you want to use!) has outfitted you with your current supplies!

This accounts for why you have so much in relation to some of the other First Level Players at this time!

When you return to the Toothless Dragon Tavern and receive your share of the Treasure from Mad Dog Muldoon, you will be a 2nd Level Character and therefore no longer bound to give all your income to the Betula Temple!

This is another reason why it would be prudent to go explore a place nearer to Eluythus, than to head straight for the Ruins near the Broken Fingers!

Party Needs Level 3 Casters for Exploring There!

Posted on 2013-05-25 at 19:48:34.


Topic: A Single Stone... Q/A
Subject: Thanks Ayrn
---
In that case I choose the Cure Light Wounds and Entangle (component is Caster's Holy Symbol)for my 2 First Level Spells!

Plus Detect Snares & Pits and Magical Stone (component is Caster's Holy Symbol) for my 2 First Level Bonus Spells!



Posted on 2013-05-25 at 18:54:48.


Topic: A Single Stone... Q/A
Subject: Kaelyn No Clue
---
What does a 16 Wisdom allow for Spells and Bonus Spells ???


Posted on 2013-05-25 at 16:12:55.

Topic: Treasure Seekers QnA
Subject: Just a Suggestion
---
Your Characters are Only a First Level group of Inexperienced Warriors!

The journey to the Ruins at the Broken Fingers will prove to be Long and Treacherous (Possibly) and I Guarantee that what Lurks There will Prove To Be More Than Level One Adventurers Can Handle!

No Sense Getting Killed on the First Exploration!

May I Suggest going to one of the nearby Islands south of Eluythus where your characters can get their feet wet in battle, learn to work as a group, grab some sort of Treasure, report back to Mad Dog Muldoon in a reasonable length of time, get a share of the loot and Level Up ?????

Your Characters Need to get Comfortable with Captain Crayfish and His Crew, Find Out if Mad Dog Muldoon is True to His Word and Explore Somewhere Near Enough for Muldoon to send others to establish some Treasure Trade for His Business Endeavors!

My Other Suggestion is to go across the water either a bit northwest or southwest of Eluythus to Explore!

You Probably Need to Be Level 3 before attempting a Longer Journey to the Ruins by the Broken Fingers!

Caution: Make Wise Choices!

Posted on 2013-05-25 at 15:11:36.


Topic: A Single Stone... Q/A
Subject: Regarding Cleric Spells
---
Someone sent me Player Hand Book doc and a Cleric Spells doc, so from what I read I guess I get two first level spells as a Level 2 Cleric ???

In that case I choose the Cure Light Wounds and Entangle (component is Caster's Holy Symbol), so please let me know if this is correct please ???

Will be posting later today!

Posted on 2013-05-25 at 13:39:39.
Edited on 2013-05-25 at 13:40:26 by Hammer


Topic: A Single Stone... Q/A
Subject: Gonna Need Some Help
---
Figuring Out What Spells My Cleric Is Allowed To Use ?????

Posted on 2013-05-25 at 05:42:09.


Topic: A Single Stone... Q/A
Subject: WOW
---
Great Plot Hook for Our Adventure!


Posted on 2013-05-25 at 05:41:16.

Topic: Treasure Seekers QnA
Subject: No Problem Salvator
---
We can work with it, no need to withdraw from the Game!

Posted on 2013-05-25 at 04:57:25.


Topic: TREASURE SEEKERS CHARACTERS
Subject: JAUFRE VANVOIE
---
Status
Currently Active

Name: Jaufre Vanvoie
[played by Tuned_Out]

Class: Paladin

Race: Human

Movement 30 feet

Gender: Male

Alignment: Lawful Good

Level: Second Level

Hit Points: 10 (plus Constitution Modifer +2) = 12
Level Two (2x12) = 24

World: Aihrde

Place of Origin: Detmold

Patron Deity: Cedrus

Languages (Spoken): Common

Age: 24

Height: 5'11"

Weight: 155 lbs

Hair Color: Brown

Eye Color: Hazel

Handed: Left Handed

Original Numbers (87 points) for Attributes:

Strength: 16 [+3] PRIME ATTRIBUTE

Dexterity: 12 [+1]

Constitution: 15 [+2]

Intelligence: 10 [+0]

Wisdom: 16 [+3] PRIME ATTRIBUTE

Charisma: 18 [+4] PRIME ATTRIBUTE

Armor: Leather

Helm: None

Shield: Small Wooden

Weapons: Short Sword

Equipment: Back Pack, Bed Roll, Water Skin (Gallon), Belt Pouch (Small), Flint & Steel and Locket (Simple & Cheap)

Coins: 100gp

Treasure: None

CEDRUS
LORD OF LIGHT

GOD SYMBOLS: The Sun, Diamond, Blackthorn, Yellow-Orange Sunstone

DEITY PROVINCE: Growth, Seeds

CEREMONY: At high noon on the solstice, great sacrifices are given to Cedrus.

TABOO: Eating seeds of any type cannot be done by worshipers.

GRANTED ABILITIES: All worshipers of any character class can turn undead as if they were clerics of whatever level they are in their own class.

A god of growth and wealth, his temples are the only ones made of stone and wood. Such constructions rise on the tops of high hills in the woods and Cedrus' towers rise like trees over the forest.

Cedrus clerics promote growth and expansion and often act as unusually successful farmers, promoting the growth of foods in the forest and glades of the forest. Cedrus clerics promote the growth of huge berry vines and fruit orchards grow in regular rows along side forest trails acting to hinder the snowdrifts in the winter.

This god has been adopted by other races of farmers living near the forests, and Cedrus is willing to give his blessing and sunlight to those wanting to grow food for all.

Posted on 2013-05-25 at 04:29:29.
Edited on 2014-01-12 at 02:37:50 by Hammer


Topic: TREASURE SEEKERS CHARACTERS
Subject: MYLOS GOLDSPINNER
---
Status
Currently Active

Name: Mylos Goldspinner
[played by Brundel]

Class: Bard

Race: Gnome

Movement 20 feet

Gender: Male

Alignment: Chaotic Good

Level: Second Level

Hit Points: 10 (plus Constitution Modifer +0) = 10
Level Two (2x10) = 20

World: Aihrde

Place of Origin: Modling River (near the bend in the river west of Lepfield)

Patron Deity: Amber O' The High Woods

Languages (Spoken): Common, Dwarf, Elf, Gnome, Goblin, Kobold

Age: 33

Height: 4'1"

Weight: 75 lbs

Hair Color: Orange

Eye Color: Brown

Handed: Ambidexterity (Primary Weapon in Right Hand)

Original Numbers (87 points) for Attributes:

Strength: 13 (-1 Gnome Attribute Modification) = 12 [+1]

Dexterity: 18 [+4] PRIME ATTRIBUTE

Constitution: 11 [+0] PRIME ATTRIBUTE

Intelligence: 16 (+1 Gnome Attribute Modification) = 17 [+3]

Wisdom: 11 [+0]

Charisma: 18 [+2] PRIME ATTRIBUTE

Armor: Studded Leather

Helm: None

Shield: None

Weapons: Daggers (2), Cross Bow (Light) & Quivers (2 with 24 Bolts, 12 Each)

Equipment: Back Pack, Bed Roll, Blanket, Sack (Large), Flint & Steel, Tinder Box (10 Fires), Water Skin (1 Gallon), Rations (7 Days) & Lute

Coins: 100gp

Treasure: None

AMBER O' THE HIGH WOODS
DEITY OF LUCK AND FINE BREWING

GOD SYMBOLS: Brewing Kettle, Blue Sapphire, Throwing Dagger

DEITY PROVINCE: Luck, Brewing

CEREMONY: Worshipers of Amber are expected to gamble every month in her honor before the time of the full moon.

TABOO: Worshipers can never pass on an offered tankard of ale.

GRANTED ABILITIES: The armor class of each worshiper is +2 better than what is normal and they do +2 more points in dagger damage than is normal.

Amber's temples are well made stone structures sprouting out of the middle of a stony hillside. There will be many tunnels under the temple as well as many connected homes to the sides of the temple.

Clerics of Amber work stone and timber to create homes and other buildings. They are also miners looking for blue sapphires to please their deity.

RACIAL TRAITS AND ABILITIES
ANIMAL EMPATHY: The gnomish relationship with nature and its creatures allows them to communicate with burrowing mammals (badger, fox, mole, rabbit, etc.). The communication is more telepathic and empathetic than it is conversational, though posture and sounds can communicate
emotions such as stress and fear. The information communicated must be relatively simple, taking place on the animal's level of understanding and comprehension, not the gnome's.

COMBAT EXPERTISE (Goblins, Kobolds): Gnomes have battled goblins and kobolds in the forests and mountains since the dawn of their race. Because of these frequent and bloody encounters, gnomes have developed special techniques for fighting goblins and kobolds. Gnomes receive a +1 bonus to hit kobolds and goblins in melee combat (this bonus does not apply to missile weapons).

DARKVISION: In a similar manner to dwarves, gnomes can see in complete darkness for up to 60 feet. Darkvision produces images that are in shades of gray, but it is otherwise like normal sight. Gnomes can function well with no light at all. Bright lights, such as from a lantern or other light source, spoil darkvision. A gnome requires one turn to adjust his or her eyes when a light source is extinguished before gaining full use of darkvision.

ENHANCED HEARING: Gnomes have keen ears, often likened to those of a fox. No one knows whether this is due to gnome physiology, or if it is because gnomes are such close observers of their environment. Gnomes receive a +3 bonus to all listening checks.

SPELLS: Gnomes have an innate ability to cast the following spells once per day as a 1st-level caster: dancing lights, ghost sound, and prestidigitation. These innate spells are in addition to any spells available to gnomes of spellcasting character classes.

Posted on 2013-05-25 at 04:28:21.
Edited on 2013-12-04 at 05:19:59 by Hammer


Topic: TREASURE SEEKERS CHARACTERS
Subject: BARTIMEOUS DATHIER
---
Status
Not Active

Name: Bartimeous Dathier
[played by Salvator Navaar]

Class: Cleric

Race: Human

Movement 30 feet

Gender: Male

Alignment: Neutral Good

Level: First Level

Hit Points: 8 (plus Constitution Modifer +3) = 11

World: Aihrde

Place of Origin: Munden

Patron Deity: Toft (Dwarf Deity)

Languages (Spoken): Common, Dwarf, Goblinoid, Elven

Age: 26

Height: 6'3"

Weight: 190 lbs

Hair Color: Orange

Eye Color: Green

Handed: Right Handed

Original Numbers (87 points) for Attributes:

Strength: 17 [+3] PRIME ATTRIBUTE

Dexterity: 10 [+0]

Constitution: 16 [+3]

Intelligence: 16 [+3] PRIME ATTRIBUTE

Wisdom: 18 [+4] PRIME ATTRIBUTE

Charisma: 10 [+0]

Armor: Dwarven Boiled Leather (same as Hide)

Helm: None

Shield: None

Weapons: +1 War Hammer (from Toft)

Equipment: Holy Symbol, Rations (14 Days), Back Pack, Bed Roll, Water Skin, Dice and Commoner Clothes (includes Boots)

Coins: None

Treasure: None

Cleric Spells
0-Level Create Water is Creates 2 gallons/level of pure water.
0-Level First Aid is Bandages bleeding wound.
0-Level Purify Food and Water is Purifies 1 cu. ft. /level of food and water.

1-Level Cure Light Wounds are Cures 1d8 damage.

1-Level Bonus Spell Sound Burst is A pulse of sound that causes 1d8 damage.

0-Level Toft Granted Spell Gold Reveal is The spell causes all the gold in the given area to burst into faerie fire flames revealing any and all hiding places where gold can be found.
1-Level Toft Granted Spell Minor Blast is At a touch, the caster loses two hit points and does 2d6 in concussive damage. Door locks, chests, and other things can burst open at this blast.

TOFT
GODDESS OF THE EARTH AND LUCK

GOD SYMBOLS: Crescent Moon, Pearl, Mine Arch, War Hammer

DEITY PROVINCE: Digging into the Ground, Gambling, Taking any Chance

CEREMONY: Pearls must be given to Toft whenever a worshiper wishes to raise one level.

TABOO: Digging into the earth without making a small shrine to Toft is never done.

GRANTED ABILITIES: All worshipers are given a +1 war hammer when they declare their devotion to Toft. Worshipers strike at goblins, orcs, and giants at +2.

Toft likes things secretive. There is no known temple to Toft in any dwarven city, but there are hidden temples in out-of-the-way places looking like inns with gambling going on.

Dwarven rogues all have small shrines to Toft wherever they live. The shrines have pearls and pearl dust in golden bowls that are blackened with coal.

On the seven high holy days of the year, worshipers try to gain pearls and smash them into dust with their Toft hammers. The dust is collected and put in golden bowls that have been blackened.

Worshipers can always tell a Toft inn as there is an alcove with a burning candle and a bowl of pearl dust located by the fireplace in every one of them. These inns are often centers of rogue activity and can be found wherever there are dwarves living in a city.

Posted on 2013-05-25 at 04:27:38.
Edited on 2013-12-04 at 05:17:04 by Hammer


Topic: TREASURE SEEKERS CHARACTERS
Subject: VINCENT WYSMAN
---
Status
Not Active

Name: Vincent Wysman
[played by Kamina]

Class: Knight

Race: Human

Movement 30 feet

Gender: Male

Alignment: Neutral Good

Level: First Level

Hit Points: 10 (plus Constitution Modifer +2) = 12

World: Aihrde

Place of Origin: Eluythus

Patron Deity: Mars

Languages (Spoken): Common

Age: 19

Height: 6'0"

Weight: 159 lbs

Hair Color: Brown

Eye Color: Green

Handed: Ambidextrous (Primary Weapon in Right Hand)

Original Numbers (87 points) for Attributes:

Strength: 16 [+3] PRIME ATTRIBUTE Mars +1 (STR +4)

Dexterity: 16 [+3] PRIME ATTRIBUTE Mars +1 (DEX +4)

Constitution: 14 [+2] Mars +1 (CON +3)

Intelligence: 10 [+0] Mars +1 (INT +1)

Wisdom: 13 [+1] Mars +1 (WIS +2)

Charisma: 18 [+4] PRIME ATTRIBUTE Mars +1 (CHA +5)

Armor: Leather

Helm: None

Shield: Medium Wooden

Weapons: Short Sword

Equipment: Backpack, Bedroll, Flint&Steel, Rations (7 days)

Coins: None

Treasure: None

MARS
GOD OF WAR

GOD SYMBOLS: Bull, Sword

DEITY PROVINCE: War, Spring, Revenge

CEREMONY: The month of March is dedicated to Mars in song and sacrifice

TABOO: One never enters battle in the month of October

GRANTED ABILITIES: Worshipers are +3 in weapon use or +3 in armor class and all knight worshipers have +1 in all of their attribute scores.

The temples of Mars are armed structures where the practice of martial arts is the main activity. Military men of all types are allowed to come into the temple and train in all types of weapons.

In the spring, young worshipers are encouraged to quest into unknown lands. It isn't enough for a Mars worshiper to be good with weapons; there is a sense of honor being taught as well.

Posted on 2013-05-25 at 04:26:51.
Edited on 2013-12-04 at 05:16:23 by Hammer


Topic: TREASURE SEEKERS CHARACTERS
Subject: MAITHIAS CROWMARHTE AKA CROW
---
Status
Not Active

Name: Maithias Crowmarhte aka Crow
[played by Tann'Talas]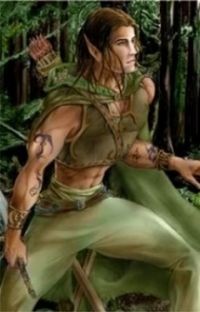 Class: Ranger

Race: Elf

Movement 30 feet

Gender: Male

Alignment: Chaotic Good

Level: First Level

Hit Points: 10 (plus Constitution Modifer +2) = 12

World: Aihrde

Place of Origin: Detmold Forest

Patron Deity: Betula (Elven Divine Master of All Combat)

Languages (Spoken): Common, Elf, Dwarf, Gnome, Goblin, Halfling & Orc

Age: 160

Height: 5'5"

Weight: 135 lbs

Hair Color: Brown

Eye Color: Ice Blue

Handed: Ambidextrous (Primary Weapon in Right Hand)

Original Numbers (87 points) for Attributes:

Strength: 18 [+4] PRIME ATTRIBUTE

Dexterity: 17 (+1 Elven Attribute Modification) = 18 [+4] PRIME ATTRIBUTE

Constitution: 16 (-1 Elven Attribute Modification) = 15 [+2]

Intelligence: 12 [+1]

Wisdom: 14 [+2]

Charisma: 10 [+0]

Armor: Studded Leather

Helm: None

Shield: None

Weapons: Long Sword, Short Sword, Composite Long Bow, Quiver (20 Arrows), Daggers (2) and Knife

Equipment: Back Pack, Bed Roll, Blanket, Rations (14 days), Canteen (Half Gallon), Water Skin (Gallon), Flint & Steel, Belt, Belt Pouch (large), Bandages (20), Candles (5 Sticks), Chalk (5 sticks), Fishing Gear (Hook, Line etc), Grappling Hook, Map Case, Sack (Large), Soft Boots, Ranger Outfit (Tann describes), Rope (Hemp 50 feet), Tent (Small 1 Person), Mirror (Small Steel) and Sewing Kit (Needles, Thread etc)

Coins: None

Treasure: None

BETULA
DIVINE MASTER OF ALL COMBAT

GOD SYMBOLS: Long Sword, Elf Helm, Lightning Bolt, Green Tourmaline

DEITY PROVINCE: Storms, War, Luck, and Combat

CEREMONY: First level worshipers of all types give all of their income to the deity until they reach second level.

TABOO: All worshipers must fight for their lives at least once a year.

GRANTED ABILITIES: Fear and paralysis magics have no effect on Betula worshipers.

Betula demands his worshipers practice their weapon skills. He also encourages weapon specialization in the sword. Temples to the deity are more like weapon's halls where the sound of fencing with sword, hammer, and axe goes on day and night. Such temples are always at the edge of the forest along roads so that strangers can come in for aid and teach any weapon skills they might have to the students and clerics in the temple. Even orcs, goblins, and the like have been allowed in and given a meal to instruct the faithful in the ways of their fighting styles.

First level clerics of the deity are skilled with shield and sword before they take up their duties for Betula. Worshipers cannot rise above fifth level until they have joined an army group and fought the enemies of the elves. This often sends elves out of the forests to look for armies to temporarily join.

Tenth level worshipers can't advance until they have fought orcs, goblins, and hobgoblins.

RACIAL TRAITS AND ABILITIES
ENHANCED SENSES: Elvish physiology is blessed with enhanced vision and hearing. Elves can see farther than humans in just about every circumstance, including torchlight, and can see clearly enough to read a road sign or spot a shield device up to two miles distant when outside during the day. They can also hear very well, and receive a +2 bonus to all checks involving listening.

TWILIGHT VISION: Even under starlight, moonlight or torchlight, elves have exceedingly good vision. They can distinguish color and detail under these conditions for up to one mile but only if they are outside.

MOVE SILENTLY (Dexterity): This ability allows an elf to move silently in wilderness areas. The elf can move up to one-half normal speed at no penalty. At more than one-half, and up to the character's full speed, the character suffers a -5 penalty to the check. It's practically impossible (-20
penalty) to move silently while running or charging.

SPELL RESISTANCE: Elves are particularly resistant to spells and spell-like abilities that charm or unnaturally cause sleep. When making saving throws against these types of spells, an elf receives a +10 bonus. Elf spell resistance allows a saving throw against Sleep, even though Sleep normally does not have a saving throw.

SPOT HIDDEN DOORS (Wisdom): Elvish vision and keen senses allows them to spot secret, hidden and concealed doorways. An elf merely passing within 5 feet of a secret, hidden or concealed doorway is entitled to a wisdom check to spot the door, as if the elf were actively looking for
it. When an elf actively searches for such doorways, the bonus to the wisdom check is +2.

WEAPON TRAINING: Elves are taught the ways of combat at a young age, and their long lives allow them to become skilled in weapons favored by their society. Elves begin play with a +1 bonus to hit with one of the following weapons: composite longbow, composite shortbow, longbow, shortbow, longsword or shortsword.

RANGER (Applies to Crow) MODIFIER: +2 move silent, +2 to find traps

Posted on 2013-05-25 at 04:25:55.
Edited on 2013-12-04 at 05:15:40 by Hammer


Topic: TREASURE SEEKERS CHARACTERS
Subject: WILLEM BARIENDUL
---
Status
Not Active

Name: Willem Bariendul
[played by Jozan1]

Class: Fighter

Race: Human

Movement 30 feet

Gender: Male

Alignment: Chaotic Neutral

Level: First Level

Hit Points: 10 (plus Constitution Modifer +2) = 12

World: Aihrde

Place of Origin: Southern Forests of Detmold

Patron Deity: Baldur

Languages (Spoken): Common

Age: 23

Height: 6'0"

Weight: 183

Hair Color: Black

Eye Color: Brown

Handed: Ambidextrous (Primary Weapon in Right Hand)

Original Numbers (87 points) for Attributes:

Strength: 18 [+4] PRIME ATTRIBUTE

Dexterity: 17 [+3] PRIME ATTRIBUTE

Constitution: 14 [+2]

Intelligence: 16 [+3] PRIME ATTRIBUTE

Wisdom: 12 [+1]

Charisma: 10 [+0]

Armor: Studded Leather

Helm: None

Shield: None

Weapons: Broad Sword & Dirk

Equipment: Bed Roll, Belt, Belt Pouches (2 Small) & Canteen (Half Gallon)

Coins: None

Treasure: None

BALDUR
GOD OF RESSURECTION AND LIGHT

GOD SYMBOLS: Mistletoe, Spear, Sun

DEITY PROVINCE: Wisdom, Horses, Happiness

CEREMONY: When a male or female becomes an adult in the tribe, they are given a feast where Baldur is said to sit and bring luck to the new adult.

TABOO: All mistletoe must be ripped up and destroyed on sight.

GRANTED ABILITIES: Worshipers gain a +3 to their armor class during the day.

Baldur, the Bright One, is the deity of wisdom, the sun, and happiness. His feast halls are filled with stored food and every solstice and the equinoxes are times for a large feast.

Worshipers are skilled with weapons, but even more skilled in blocking attacks.

His worshipers gather wealth and craft in gold making his temples bright places.

Posted on 2013-05-25 at 04:25:03.
Edited on 2013-12-04 at 05:08:06 by Hammer





View/Edit Your Profile | Staff List | Contact Us


Use of the RDINN forums or chatrooms constitutes agreement with our

Terms of Service

.

You must enable cookies and javascript to use all features of this site.