Topic: Voyages of the Rocinante - Firefly RPG QnA
Subject: Pilots........
---
So then Wyatt is our only other pilot?
So Wyatt and Havelock?
Wyatt and Ma?
Tess and Jessy?
Asher and Havelock?
Wolf and space suit?

John figuring out the helmet in time to knock off a bunch is a good thing too.

Posted on 2014-02-18 at 21:53:22.


Topic: Voyages of the Rocinante - Firefly RPG QnA
Subject: Imagination Run Wild............
---
Cool Movie Moment....

Tess and John swing out to make a second run, turning again to keep the mountain and sun to their backs. As they bank to make their pass again the Merc ASREV turns to fire on them.

From over head another BOOM sounds and dark shadow casts over the shuttles. Over their comm comes "This is Marshall Sanders, you little bugs clear my path." John and Tess privet quickly as a Fed ASREV drops into the fray and opens fire, shredding the Dragon painted on the side of the Merc ship.

Loud music can be heard blearing from the Fed ship as it reeks havoc on the Dragons. (flight of the Valkyries)

Posted on 2014-02-18 at 18:05:55.
Edited on 2014-02-18 at 18:25:27 by Odyson


Topic: Voyages of the Rocinante - Firefly RPG QnA
Subject: Flying Battle Plan...........
---
We could have John fly the other shuttle and create a diversion for Tess to drop the missile. Asher can arm Havelock, he could fly with John and shoot out the of the hatch and drop the extra grenades. A well timed and placed EM grenades could knock out some of the system on the Merc ships. We have three. The missile and those might even the odds a bit. Flash bangs and gas grenades in the middle of the advancing foots would reduce their numbers.

For that matter, Jessy or Ma (Ma is Combat trained)could fly with Tess and toss out grenades after the missile is dropped.

The shuttles could be up that valley behind the Atmo and when the Mercs ship are low near the Roc they come over the 1000 foot low mountain and swoop down. Attack from above and it would be nice if that happened to be out of the sun so they are hard to see.

If Roc is rigged for gas then Wolf won't want to be inside unless he has a gas mask.

Turning the four boys loose on the lift truck might get it repaired, basic hydraulics and mechanics. Not sure how we use it but maybe Sifu would figure out something.

Wyatt and Asher take some high ground on one of the side and direct fire down from 200 or 300 feet. When they draw fire they hop in the mule and skeedattle around the back and pop up some where else to start shooting. Too bad we only have one mule, we could have split and set up a cross fire.

Ok, that's food for thought on a possible battle plan. I'm open to more ideas.





Posted on 2014-02-18 at 17:44:32.


Topic: Voyages of the Rocinante - Firefly RPG QnA
Subject: But Your Maps Are Great!
---
Sure I make fun sometimes....er...well...most of the time...BUT they really do help.

So Brom, you think Wyatt and Asher should take the mule? It might help them move place to place quickly to harry the badies and avoid being pinned down. Harder to hit a moving target.

Posted on 2014-02-18 at 14:37:53.


Topic: Trilogy War Q/A
Subject: Not Looting....
---
Tann had been checking on some past things and came across that this should have been listed in our bag of holding.

With Barreel going out and Schnozzle getting ready to bring in character it was one of those "what ever happened too" things.

So good for our side.

As for looting, it seems we won't have much time to escape the room so if you want to quick a body next you, glancing at rings or broaches that's fine but no time to determine their value yet. We need to decide quick and run for the North door.

If you remember there were two other doors on either side of hall. We can check one of them or head back the way we came to the intersection. There we either turn right and head down that hall or charge straight to the next intersection. The star was where we were before going down to the room at the end of the hall we are in. So think about choices.


Posted on 2014-02-18 at 14:22:28.
Edited on 2014-02-18 at 14:26:14 by Odyson

Topic: Trilogy War Q/A
Subject: Another Goodie.............
---
We found that we had another Ring that somehow missed the list.

Now Tann said I couldn't just claim it so it goes out to the group.

I feel a fighter like Lothor might need it most. He doesn't have any rings of magic and he is a toe to toe fighter that could get some big hurts.

So how about each of you say who you think should best use this ring.

Ring of Regeneration:

The standard ring of regeneration restores one point of damage per turn (and will eventually replace lost limbs or organs). It will bring its wearer back from death. (If death was caused by poison, however, a saving throw must be successfully rolled or the wearer dies again from the poison still in his system.) Only total destruction of all living tissue by fire or acid or similar means will prevent regeneration. Of course, the ring must be worn, and its removal stops the regeneration processes.

Posted on 2014-02-18 at 02:59:52.


Topic: Voyages of the Rocinante - Firefly RPG QnA
Subject: What?
---
I think it looks GREAT!!!!!


Posted on 2014-02-17 at 20:50:13.

Topic: Voyages of the Rocinante - Firefly RPG QnA
Subject: Don't Forget..........
---
But where's the Hilly Stuffy Wuffy?


Posted on 2014-02-17 at 20:21:59.

Topic: Destiny Flight - QnA
Subject: Yep..
---
I pulled out part of my post so I could deal with the encounter in the hall. I'll address that and then get to the bridge.

Sounds like Jon needs to make the rounds instead of having a crew meeting. Unless Grace does lock our guests in for the night.

Posted on 2014-02-17 at 20:19:22.


Topic: Trilogy War Q/A
Subject: BTW..............
---
We need to loot the Gith bodies, they look like they have magical items. Sirene, Weaver, Aliya and Ulthok would guess well to take rings and pendents. A quick search won't take long and may give us more items that could help. And that would keep other Gith's from using them.

This is castle full of magic so we need to keep our eyes out for stuff that might help. That includes weapons.

Throwing Gith weapons at the Orcs is always an options. But remember they could pick them up and use them against us. But planting them on the dead Orcs might tick off the Gith against the Orcs.

Posted on 2014-02-16 at 23:01:50.
Edited on 2014-02-17 at 02:36:52 by Odyson


Topic: Destiny Flight - QnA
Subject: OK...........
---
I can tell from Van's post that Steph will indeed most likely be in the passage, so edited out part of my post for later.

Posted on 2014-02-15 at 02:26:54.


Topic: Destiny Flight - QnA
Subject: IC????
---
So is Stephanie really in the passage? If so I'll need her reaction so I can continue the posting.

Poor Tess is just a wait'n.

Posted on 2014-02-15 at 01:40:58.


Topic: Voyages of the Rocinante - Firefly RPG QnA
Subject: Don't Forget............
---
Candy for Cathy and Strawberries for MMV.

And Hugs for Wonderboy!


Posted on 2014-02-14 at 21:02:29.
Edited on 2014-02-14 at 21:59:16 by Odyson

Topic: Voyages of the Rocinante - Firefly RPG QnA
Subject: How's This ?????????
---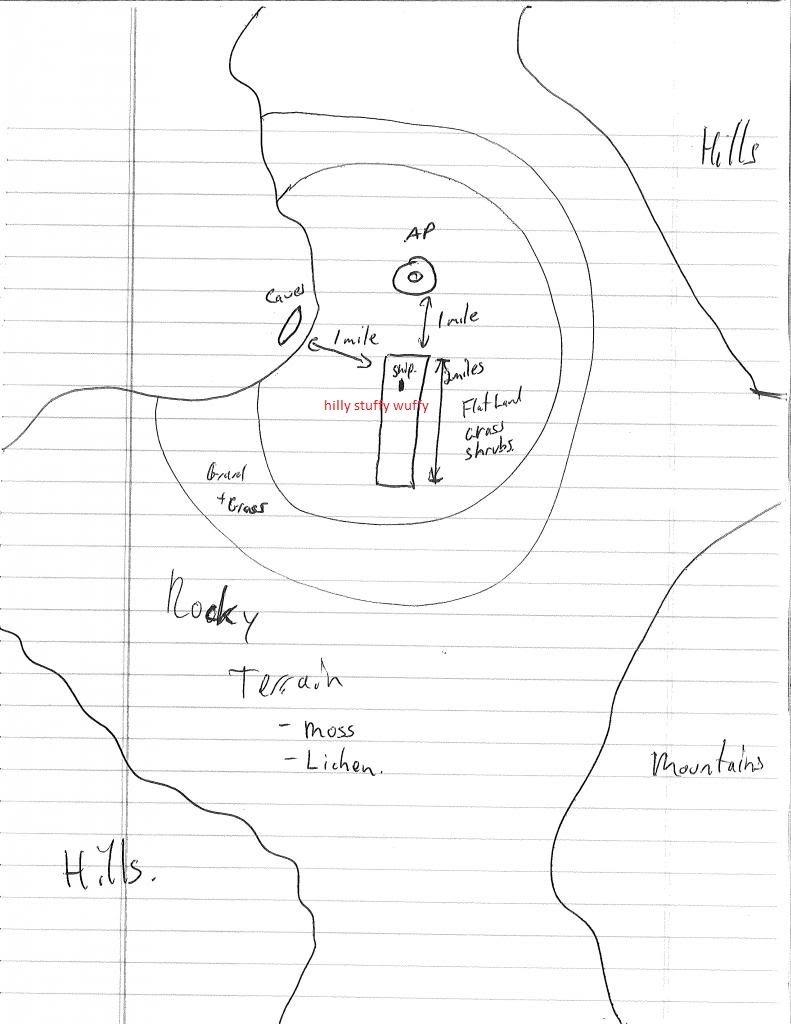 Posted on 2014-02-14 at 20:33:38.

Topic: Destiny Flight - QnA
Subject: Glup............
---
At this rate Jon will never make it to the bridge to tell Tess what's going on.


Posted on 2014-02-14 at 19:14:38.

Topic: Destiny's Flight - A Serenity RPG
Subject: Juh Guh Jee Hua Juhn Kuh Pah!
---
As Asante heads to her room, she asks Jon formally, "Captain, I have a few matters that I must speak to you of some urgency. Could I have a few moments with you alone?"

Jon really needed to get to bridge to inform Tess and Grace of new security information, but he could see the wedding planner had deep concern on her face. He nodded to Catie to stay with Miss Fairchild and then he followed Asante into her cabin. " Can we be brief, I really need to get to the bridge."

Jon followed Miss Chang and as she stepped from the passage into the room Jon saw a transformation. The square shouldered stance and businesswomen walk became a smooth smoldering sway. Her movements graceful and purposeful. The simple act of place one foot in front of the other added a sensuous roll to her hips and gate. A shifting back of her shoulders add an accent to her breasts as they rose and fell in rhythm to her metered breathing. She lowered her bag to the floor and slight bend of her pulled the cloth of short shirt up and tight, molding to the shape of her thigh exposing a glimpse of the soft smooth flesh of her round bottom. Her long dark hair fell in gliding flow over her shoulders as she removed the pins securing them in place.

"Captain. Let me get straight to the point then. I am not much of a person for flirting or being coy. I find things work a whole lot better when people are open and honest with each other, and I want to be open and honest with you."

Crossing room she comes very close, looking up into his eyes he can nearly see the smoke as her dark eyes smoldered. She removes her jacket and tosses it aside, revealing a see through chamois underneath, her arousal being evident by the firm projections in the sheer cloth. Her perfume filling Jon's senses as she spoke, "We have five days to go before we reach the other ship and I would like to spread much of that time with you…, here…. in this room….., writhing in as much pleasure as we can give each other. ……I am not looking for a relationship, just sex and lots of it until we reach port."She steps in, lifting her hands toward Jon's face and tilting her head. Her luscious moist lips parting slightly as she moves to kiss Jon.

Jon had expected to hear more about security issues…assassins…bounty hunters…kidnappers and other concerns from Miss Fairchild's companion. When he had seen the sway of Asante's hips a small alarm went off in his head.. this wasn't going to be a security talk. Then when she said, "I am not much of a person for flirting or being coy" he was about to interrupt her. But that was when she turned dropping her jacket and exposing herself to him. He stunned by her beauty. The words of her proposition roll over him as he found it impossible to remove his eyes from her. Then as she leaned in to him he caught her wrists and stepped back. "Miss Chang… I… I….I have a firm rule that my crew cannot fraternize with the passenger…. And to be honest..I am not available to spend the time with you."

He quickly turned and grabbed for the door handle. "But …if you are looking for someone to help you pass the time perhaps that fellow AJ could fill the bill." Not waiting for a reply he nearly run from the room into the passage "Rung Tse Fwo Tzoo Bao Yo Wuo Muhn" (Merciful Buddha protect us) he breathed as he closed the door behind him.




Posted on 2014-02-14 at 19:05:17.
Edited on 2014-02-15 at 02:25:21 by Odyson


Topic: Voyages of the Rocinante - Firefly RPG QnA
Subject: Oh Boy..........
---
Oh Boy.......another Alacrity map...I can't wait.


Posted on 2014-02-14 at 17:28:31.
Edited on 2014-02-14 at 17:28:55 by Odyson

Topic: Destiny Flight - QnA
Subject: PG????????
---
This might require a "Dream Sequence", but it can't be posted here.

BTW, are the doors to the rooms walk-in from the passageway or climb downs like in a Firefly?

This whole thing gives me flashbacks to the "Mrs. Reynolds" kiss scene. Only my mind doesn't have to have the view from the back camera angle!


Posted on 2014-02-14 at 16:53:29.

Topic: Voyages of the Rocinante - Firefly RPG QnA
Subject: Looks Like............
---
Looks like Asher will be going with the Captain to the hilly stuffy wuffy place.

Posted on 2014-02-14 at 16:32:10.


Topic: Destiny Flight - QnA
Subject: Oh My Gosh.................
---
This look's like a job for Asher Talhone!!!!



Posted on 2014-02-13 at 18:08:11.

Topic: Destiny Flight - QnA
Subject: Background stuff......
---
I was reading through some my old PM's and cmae across one I sent to Celeste about why the mission was set up where Jon and Tess were captured.

I tend to go a little deep sometimes in character development. But here part ofmy explaination to Celeste so she could use it if needed for Tess.

"I had to do online research to find a reason for the raid. If General Richard Wilkins had been recalled off Hera then the whole battle of Serenity Valley would have been different. It will take a really good Firefly fan to catch that. Let's see if we get some points from Al, lol.

Richard Wilkins was a General of the Anglo-Sino Alliance military during the Unification War. General Wilkins led the Alliance forces against the Independents at the Battle of Serenity Valley and was the architect of the Alliance's victory.

The Battle of Serenity Valley was a battle fought during the Unification War in Serenity Valley, located on Hera, and was considered to be the final decisive battle in the war. The battle began in May 2511, and while not the final battle of the war, was generally considered the end of the war for the Independents, who had lost almost all of the sixteen brigades and twenty air-tank squads they committed to the battle.

The battle lasted seven weeks, with dug-in Independent forces matched up against the superior numbers and technology of the Alliance, before Independent High Command officially surrendered to the Alliance. The Alliance were victorious due to their previously mentioned numbers and technology, as well as a brilliant deep-flank strategy by General Richard Wilkins.

The battle was in May of 2511 so that is why we were raiding in April 2511 so they would pull the General."

The hope of the attacks was to draw Alliance forces and leaders back toward the core planets. It was just Jon's luck he draw Wilkins planet and if they had succeeded then Wilkins would not have been in Serenity Valley and his pivotal flanking move would not have happened changing the course of the battle. That is one of Jon ghosts, knowing that his failure may have allowed that battle to be fought.



Posted on 2014-02-13 at 17:59:53.


Topic: The Trilogy War
Subject: No Good Deed Ever Goes Unpunished..........
---
He felt the pressure against his back and before the pain could register his arm fell limp to his side, useless to complete the spell to save Cor's life. The realization that his choice had may have cost him the treasure of a dear friend..and maybe his own life.

Staggering the rouge couldn't help but know the irony that he was backstabbed. The only thing left he could think of was to fling himself into the Gith looming over Cor. Then as he heard the clatter of his attacker collapsing to the ground behind him an axe flashed into the side of Gith about to chop Cor, throwing it off balance. At the same time a glow appeared around the Dwarven Cleric and a moment later Cor was standing, axes in hand ready to finish the job that flying axe had started.

Although there was a brief joy seeing Knight's Cleric once again ready for battle Ulthok himself would be of no help in his current state. His own pain and fatigue driving him down and also all the feelings of last few minutes came rushing in. He could feel the pain of the mental shock and the physical pain from him small companion, Peri. she has taken another attack from the Ilithid that caused her lose consciousness and fall painfully to the hard floor.

The Mage knows that there is still another damager coming to the door and he has to save himself so he can save Peri and his friends. Using his good arm Ulthok reached into his pouch and pulled a Potion of Extra Healing and drank the whole thing.

Feeling the potion starting to repair his sliced muscles and tendons Ulthok made his way to the Faerie Dragon crumpled on the floor. Scooping up her motionless form he once again cradling her in his arms. Turning back the room he scanned the battle for Valene, but he could not see her.


Posted on 2014-02-13 at 03:41:05.


Topic: Voyages of the Rocinante - Firefly RPG QnA
Subject: I Hope That Was In Character For Jessy..........
---
If Asher kissed Jessy like that then Wolf would be fighting alone for at least an hour.


Posted on 2014-02-12 at 21:29:43.

Topic: Voyages of the Rocinante - Firefly RPG QnA
Subject: Bonnets..........
---
Good Option! This could be more like Col. Custer instead of Col. Sanders.

Of course if Jessy gives Asher a kiss for luck that could turn the tide!!!!!!


Posted on 2014-02-12 at 19:24:49.

Topic: Voyages of the Rocinante - Firefly RPG QnA
Subject: Deploy...........
---
Been trying to figure a good place to use to stand ready.

Tann, do you think Ash and Wolf should be on the ground or take a position up on the ship's body? There is a little room to hide behind the landing gear or ever in the gear's bay. If we go up we can see the approach but there is less cover.

They might remember Ash hiding up on the tail before. Just don't see a bunch of options.

Posted on 2014-02-12 at 18:05:51.
Edited on 2014-02-12 at 18:06:38 by Odyson