Topic: Destiny's Flight - A Serenity RPG
Subject: The Lilianna Fairchild?????
---

When Jon heard who the passenger was going to be he barely heard the rest of the information. "Lilianna Fairchild? The Princess?"

Jon remembered hearing Stephanie talking about this girl. Stephanie reads the trashy tabloids all the time. as such you have sometimes looks through her periodicals or overheard a ET special about Lilianna Fairchild, or as the Media likes to call her - Princess.

Stepdaughter of land baron Optimus Fairchild, Lilianna grew up on the Baron's vast estate on Persephone. When Lilianna began to develop into a stunning beauty, the Baron began taking her places and showing her off. She was only sixteen when she became a media darling and paparazzi followed her every move.

Folk elsewhere, out on the Rim, started callin' her Princess. They didn't mean it kindly.

Lilianna might have grown up spoiled rotten, but her mother was there to keep her daughter's feet on firm ground. Her mother was raised on one of the Core Planets, so when she visited newly terraformed planets like Regina after her marriage, she was shocked at the conditions she found among folk struggling to make a living on the Rim. She worked to help farmers and miners until she fell victim to one of the many maladies floating around the 'Verse and became housebound back on Persephone.

Lilianna took over supporting her mother's charities, using her celebrity status to raise money. Her reputation grew past Persephone and she is now much beloved all throughout the Rim. Now when folk call her Princess, they mean it as a compliment.


"They can afford a private luxury transport,……… why would she be slipping in through the back on freighter? ……. Mind you we are impressed to have her as the fare, but she'll mean more security, …….better food,…….Oh God we got so much cleaning to do……" As he stammered Jon tried to organize his thoughts, oh god but he missed Jason.

Jon flash a pleading look at Tess.


Posted on 2013-11-11 at 03:17:00.


Topic: Destiny Flight - QnA
Subject: What About Roc?
---
Maybe the Dire Dust Bunny would like the take over Jessy?

Posted on 2013-11-11 at 01:12:38.


Topic: Treasure Seekers QnA
Subject: Thanks........
---
I had my items picked but now I'll amend that. Good thing I asked first.

Posted on 2013-11-11 at 00:11:35.


Topic: Destiny Flight - QnA
Subject: Yeppy....
---
Well I can see you'll keep me on my toes to keep my story quality up.

Jon wants the job, but doesn't want to set a precedent of standard fee for "special" fares.

Of course he's no Jason, this may be clumsy.

Posted on 2013-11-10 at 22:47:10.
Edited on 2013-11-10 at 23:45:44 by Odyson


Topic: Are you Ready for some Football 2013
Subject: Without The Browns.........
---
There is no reason to these games.

I'll always take Clev and never take the Ravens but the rest has just been a mess.

Posted on 2013-11-10 at 22:02:29.
Edited on 2013-11-11 at 01:13:33 by Odyson


Topic: Treasure Seekers QnA
Subject: Druids............
---
I didn't see anything in a quick look at the PBH that would prevent Tohmas from using a blade weapon. Could he use an axe sseeing that he would have been trained as a youth to use a tomahawk?

Posted on 2013-11-10 at 15:48:16.


Topic: Celeste Resurfaces, or What in Tarnation is that Disheveled Sprite Doing in Our Bar?
Subject: To The Saver Of Ulthok.......
---
I've missed you, your knowledge of games and rules saved Ulthok by knowing he had the pendent of life protection. So I am greatful and look forward to gaming with you again.

I'd been looking for the RDInn Magic Cards and just found them yesterday. You did great work on those, thank you for the Ody card. My son has started playing Magic with some of his friend and I wanted to slip the card into his deck, teheheheh.....

BTW, I'll have youe Tankard placed back on the mantel in the Chat Room so you can enjoy some "Good Old Froth-n-Slosh".



Posted on 2013-11-09 at 02:41:11.


Topic: Treasure Seekers QnA
Subject: Speaking of Spells......
---
To start the story you picked spells we could choose.

Now are we referring back to the PHB so all the 0-1 level spells are available?

I was going to RP Tohmas communing with the local Druids and learning the rest of 0 and level 1 spells listed in the PHB. Could he receive a prayer book from the Druids so as he travels and levels up the new spell may be learned?

He just can't cast spells beyond his ability, but he can study them. There may not be Elders around to teach him.

I suppose he could learn the spells directly from his Goddess and RP spending time in prayers each time he levels.

Posted on 2013-11-08 at 18:28:18.


Topic: Treasure Seekers QnA
Subject: Spoiler Alert...................
---
Sorry, it just made too much sense to get the rings when you'd said we may never get another change.

So rest still fits. We will need to figure on Wands and potions for the group. The Rain Dance will be handy but we may need healing to survive during a battle and then do the ceremony after.

Try to think of us as quick strike force and not a heavy army. So consider ease of travel.

Posted on 2013-11-08 at 18:15:14.


Topic: The Gobber King
Subject: Pack It Up......
---
Dudley happily indulged in the few supplies they had; some cheese, some bread and some wine. As the other had gotten what they wanted he packed up the remains. Noting a bit more room in the pack he turned to the group.

"Since we've eaten some it is fortunate to we now additional room in the pack. If any of those containers from the cabinet seem useful they can load in here. Our mage there can figure out their use as we go."

Leaving that to be decided he walked to the mirror to see just how nicely the little silver butler had cleaned his leathers. He'd grab up the pack and follow when the party moved on.

Posted on 2013-11-08 at 17:58:46.


Topic: Treasure Seekers QnA
Subject: My Thoughts......
---
I would suggest we all get the Ring of Sustenance /2,800 Gold Coins, that reduces the need for carrying food, hunting for food and stopping for meals. Also Rings are hard to come by and this is chance for all to get one.

Next improve your armor, what good is a fancy weapon if your near dead from attacks.

Next improve your weapons. You don't have to go crazy. It would be more likely to find weapons as we go along and as we defeat enemies.

We then see how much gold is left as a group to buy Wands of healing and potions. We don't each need one but the party should have some. The Clerics and Druids check your healing spells and then decide where we need to add wands and potions. We may even consider spending some of our original gold for this.

Note the Silver weapons, could be a hint to future enemies. Those with range weapons can share the silver arrows so we should estimate a proper count needed by the party. Also we need to remember to RP retrieving them so they last longer.

Any other suggestion?


Posted on 2013-11-08 at 17:29:52.


Topic: Treasure Seekers QnA
Subject: How nice of him....
---
Gee, Mad Dog asks us to go to war for him and then sells us the stuff we need to go fight for him and bring back more treasure for him. How nice of him! Gives us 5000 gold and then takes it back on limited equipment.

He should arm us for free with his best to improve our chances for success.

We should get at least two items free and then buy what ever else we need at 50% discount using the 5000 gold!

Those items would just be sitting in that room to gather dust instead of help his Treasure Seeker to succeed.

Anyone else think we need to "Negotiate" this deal?
We succeed he gets richer, we die he looses his investments. So better to fit us for success.

We have already proven that we are capable.


Posted on 2013-11-08 at 14:51:42.

Topic: Player for Serenity RPG
Subject: Welcome Dire Dust Bunny..................
---
I'm looking forward to RP with you as Tess. I think you'll be great. Also I'm open to PM and email to clarify anything you might not want to discuss in Q&A that could give away your post.

Jon is in command and he'll listen but stand his ground on his orders. Tess and Steph are the only two that can really change his mind easily or..... knock him out, lol.

Posted on 2013-11-08 at 00:47:53.


Topic: Treasure Seekers QnA
Subject: Map...........
---
Yep, I was reviewing the map, that's why the question of general knowledge.

Saw some Castle references and what may be Dwarven lands.

There seems that there may be only four of us left and I don't think we want to knowingly walk into the Orc homeland to find a little Orc gold.

We need a level two target not level 12.

Posted on 2013-11-07 at 13:18:09.


Topic: Treasure Seekers QnA
Subject: Knowledge...............
---
Do we know anything about the lands to the west that might help us plan where to go next?

Posted on 2013-11-07 at 03:55:09.


Topic: Treasure Seekers QnA
Subject: Some Good RP..........
---
We can RP the Illusionist and Shaman setting and talking. The party will learn more about each other as situations arise. Maybe the Illusionist will recall his own taboo about burning books or scrolls. Tohmas won't stop the use of fire but will continue to remind everyone on its wise and careful use.

Posted on 2013-11-06 at 22:07:21.


Topic: The Trilogy War
Subject: The Master of Shadows....................
---
The scream first got his attention, then the smell, then sight of horrors. Mind Flayers stood around tables removing body part from one the adventures to place in some horrid creation. Before he could react a the "Things" turn to see them and a blast smashed into his mind. Stunned but standing he had withstood the attack. But Peri's cheery presents was silenced. Turning Ulthok saw Peri and Valene on the ground, the attack had overwhelmed them.

Anger and rage surged in the mage and he reached for his dark magic to fling at the horrors. The memory of how the Krill in the mountain has deflected his magic attack he picked help from the dark side. Reaching to the dark places he Summoned up four Shadows. "Those three and one trying to escape are mine," he called pointing to the table nearer the side door.

As the Shadows appeared he commanded them to kill the Mind Flayers, to suck their strength from them as they would have sucked the brains from this companions. Steeling his own mind so as not to be an easy target of Tentacle faced fiends he prepared his next attack bringing his bow to bear.

(O.O.C.) Summon Shadow
Range: 10 yds. Components: V, S, M Duration: 1 rd. + 1 rd./level Casting Time: 5
Area of Effect: 10-ft. cube Saving Throw: None

When this spell is cast, the wizard conjures up one shadow (see the Monstrous Manual) for every three levels of experience he has attained. These monsters are under the control of the spellcaster and attack his enemies on command. The shadows remain until slain, turned, or the spell duration expires. The material component for this spell is a bit of smoky quartz.


Posted on 2013-11-06 at 02:39:07.
Edited on 2013-11-06 at 02:40:45 by Odyson


Topic: Treasure Seekers
Subject: Great Job..........
---
"Hey lighten up" Amur turned to Tohmas, "he just helped save our lives. You should be a little more appreciative." The boy shook his head as he walked by Tohmas and clapped Areldor on the shoulder.

"Great Job!"

Tohmas was amused by the younglings comments. He could remember the time when he too could not see beyond the end of his own nose. The time will come when the boy will understand strength, power and responsibility. This adventure will surely test him and Tohmas hopes the boys survives the test.

The Paladin Jaufre hadrushed past them both to provide a shield against any retaliation from the pirate crew on 'The Stomper' for the damage inflicted by the astonished Illusionist. Tohmas saw the arrows embedded in the shield, "Not only are you strong friend, but you are wise. You saw what we did not and your action may well haved saved our lives. Jaufre, you should be called Nemen, He Who Sees. Thank you."


Posted on 2013-11-06 at 01:11:02.


Topic: Are you Ready for some Football 2013
Subject: Dust Yourself Off.......
---
Week 10 Follies..........

Washington
Buffalo
Tennessee
NY Giants
Seattle
Indianapolis
Philadelphia
Chicago
Cincinnati
San Francisco
Arizona
Denver
New Orleans
Miami


Posted on 2013-11-05 at 18:07:22.


Topic: Voyages of the Rocinante - Firefly RPG QnA
Subject: Sorry...............
---
I'd hoped our post on hiding the bomb was implied enough, but oops on me.

On the map I figured the bombs were hid in and near the hills to lower left. That was to draw them away from the caves and the atmo processor. Figure a mile or so apart. The gravel, grass and rocky terrain would leave clues for the Merc's to follow. I figure that's around 4 miles away from Roc. If you draw a line square to the 1 mile distance line (end nearest the cave) on your map over to the hills that would be the first, then using that 1 mile line as a scale figure a mileish along the hills to the second and same to the third. That would be headed toward the gap at the bottom to the page. Ash and Jessy would swing back to Roc in an arc counter clockwise across the foot of the montains in the lower right. Again to draw the Mercs in a longer route to head back.

I'd figure Wyatt wants to pick where to plant the big bomb or make a missile.

Does it need more info?


Posted on 2013-11-05 at 16:47:11.


Topic: Are you Ready for some Football 2013
Subject: week 10...Try It Again.....
---
Week 10

Thu Nov 7
Washington @ Minnesota
Sun Nov 10
Buffalo @ Pittsburgh
Jacksonville @ Tennessee
Oakland @ NY Giants
Seattle @ Atlanta
St Louis @ Indianapolis
Philadelphia @ Green Bay
Detroit @ Chicago
Cincinnati @ Baltimore
Carolina @ San Francisco
Houston @ Arizona
Denver @ San Diego
Dallas @ New Orleans
Mon Nov 11
Miami @ Tampa Bay


Posted on 2013-11-05 at 13:40:27.


Topic: Trilogy War Q/A
Subject: Froth-n-Slosh for All......
---
The bartender is still here!

Posted on 2013-11-04 at 21:57:57.


Topic: Are you Ready for some Football 2013
Subject: Happy Dance.....................
---
Browns Win............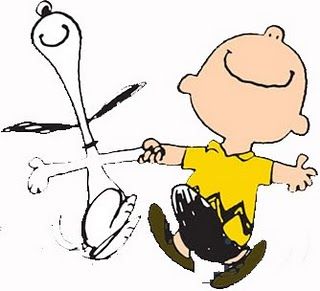 Posted on 2013-11-04 at 00:39:41.

Topic: Who Owns Rusty Dull Swords? (W.O.R.D.S.)
Subject: They Are Not Keith Moon.............
---
Yogibogeybox


Young
Orc
Goblin
Illithids
Beholder
Ogre
Grell
Ettercap and
Yugoluth
Bands
Objurgate
Xenodocheionology


Posted on 2013-11-03 at 15:53:52.


Topic: Greetings From Nerdtopia!
Subject: Welcome Little Bird...........
---
Welcome newcomer. I am Odyson Bruin, most just call me Ody. I have taken up a place here at the Inn as the Bartender in the Red Dragon Inn Chat Room. There friendships are made, stories shared, ideas exchangeed and my own special brew of "Good Old Froth-n-Slosh" flows freely. It is a good place to meet Innmates in real time.

As for learning the halls of the Inn be sure to check "Pit F(r)iend's epic guide to getting started for newbies". It is on the Home page right side. It is chuck full of info. Also review the "Terms", we are a family friendly site so please remember that there are Younglings about.

And lastly here is a nice warm fluffy towel. You may have a surprising use for it later.

So again Welcome, take a flagon from the mantel and draw yourself a tall one, if other drink be your pleaser I'll have Igor fetch it up.

Ody


Posted on 2013-11-02 at 15:41:54.
Edited on 2013-11-02 at 15:45:10 by Odyson