Topic: The Trilogy War
Subject: So Much Time..So Little To Do.....
---
Ulthok lay on his side; his head on his pack and his cloak draped over him. Peri nestled near his face, her little head also sharing the pack. As he drifted off a slight pressure pushed against his back. Perhaps Peri has moved and thought it warmer against his back. His thoughts were interrupted with the little fairy Dragon telling him roll over and spread his cloak. Pulling the cloak up and rolling softly to his other he was pleasantly surprised to feel a larger form now nestle next to him. The familiar musk of the female Halfling lingered and Ulthok smiled and sighed while wrapping the cloak over Valene. Gently he rested his arm on her shoulder. For first time in long tome a peaceful rest over took the mage.

Ulthok awoke as Valene stirred and gave him a quick morning kiss. Lying quietly he watched as she went through her routine of braiding her hair. When she was finished she smiled at him, "I guess its morning?"

Sitting up Ulthok stretched and pulled the cloak back. Opening his pack he rummaged for some food. Finding a bit of hard tack and jerky and hearing her stomach rumble he offer a share to Valene. "It's not what we shared at the Inn, but it will get us on our way." As he started to closed the pack Peri pushed his hand aside; "Not so fast." She squeaked. Nosing around she finally pulled out a red fruit. It was one of the last apples Ulthok had stored for her, a rear treat.

Carrying it proudly she trundled over to Valene and held it up to her. "I am so glad you are safe and have again joined us. Please take this to give you strength and share in my joy of your return." Peri then placed the fruit at her feet and scurried back to Ulthok to grab a bit of hard tack and crunched away merrily.

(assuming Valene takes the apple as part of her beakfast.)

They sat and talked as they ate. Ulthok told Valene of how the party had gotten to the tower. The magic power source well of the flying castle had exploded and cast out a time warp that sent the party back in time. That they had been in this time now many days. About coming to the battle field at Drimmen Dreeve, finding the castle and then trekking to Drow Mountain. They had encounter Allanan and young female who must have been the Dragon Queen as a girl. That Allenan had used a spell to send them to Gryphon Island. The encounters there and then sailing to Cyclops island. He told the battle there and the trek through the jungle to find the tower. How he died ..again.. trying to solve the riddle that let them into the tower. He filled her in on how they had found their way to this central room and the adventures going through each door and down those halls. He explained that the magic here was very strong and it seemed to change the rooms each time they went down a hall. He told her of how they needed to find a way down into the lower levels of the tower to find the power source that is supposed to be what will send them back to their own time.

"Now you know what we are trying to do. The time warp must have rolled some as travel out from the well room. Some how the Dragon Queen understood this and cast you into the warp at the right moment to drop you here. There is such great magic at work here and back in our time it is hard conceive….. At any rate you are here and we need you."

The three of them finished their meal and prepared to head back down the center hall. Ulthok again took the lead. This time the hall led back the crypt room. As they drew nearer Ulthok noticed a glow coming from the pouch under his cloak. The mage pulled the gem bag out and as they walked more into the crypts the gems glowed brighter. "Here is a reason to have kept these stones, they may lead us to the passage down…. Sirene will you take one of these and see if leads you to something? I will keep the other and search the room to see where it leads me."


Posted on 2016-11-13 at 19:12:46.


Topic: Trilogy War Q/A
Subject: Post.........
---
Astrid and I were working on a bit of posts for Valene and Ulthok so sorry about not reacting to the gems glowing. I will have something up after Astrid post.

That said it deal with using the gems an guide. They seem to glow more as we approach the crypts. I will suggest that Ulthok give one to Sirene so the can be tested separately. Each may point to something different.

I missed that Astrid got her post up so I will to mine.

Posted on 2016-11-13 at 10:42:06.
Edited on 2016-11-13 at 10:45:46 by Odyson


Topic: Tann's NFL U Pick em Game 2016-17
Subject: Week 10.............Cont'd.......
---
Sunday, November 13
Tennessee
Denver
NY Jets
Philadelphia
Chicago
Washington
Kansas City
Jacksonville
Miami
Arizona
Dallas
New England

Monday, November
NY Giants

Posted on 2016-11-12 at 20:07:48.


Topic: Tann's NFL U Pick em Game 2016-17
Subject: OMG............
---
That was hard to watch....

Calling a time out on the first play?????????????

And I thought it couldn't get worse!

but I am staying the course.....Go Browns!!!!!


Posted on 2016-11-11 at 11:25:53.

Topic: *creak*
Subject: M'Lady..........
---
Welcome back.

You were one of folks that help me boldly go on when I was worried about my writing.

I have missed Tess.

Mayhaps we will again write together.


Posted on 2016-11-10 at 18:55:40.

Topic: Tann's NFL U Pick em Game 2016-17
Subject: Week 10.............
---
Week 10
Thursday, November 10)
Cleveland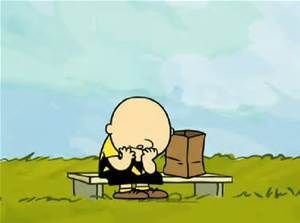 Posted on 2016-11-09 at 19:46:56.
Edited on 2016-11-13 at 19:19:09 by Odyson

Topic: The Trilogy War
Subject: But What Now..........
---
Sirene's goddess had given them a vague clue that the gems may hold a purpose yet. The party had agreed to once again try the middle door with a chance to again lead them to the crypt room.

So now the group needed to rest, study and prepare for their next challenge. But Ulthok could only stand amazed. Although he tried to not let it appear to limit him, he was devastated when Valene was captured and phased away. Then to find evidence that she had not been taken to another plane but only to another part of castle hope sprung in his heart. He believed in her and there was a chance she would survive. He took that and used it try to fulfill their mission and doing so giving that amazing woman a better chance to live.

Then fate dealt them a bitter hand and separated them not only by distance but by time. Traveling over mountains and oceans to get to back would be a simple challenge but to return through time was unthinkable. But Ulthok would not quit, he would die trying if need be, save the world would save Valene.

Now here, within his reach was the only woman to ever penetrate the armor protecting his heart. But she had pulled away, leaving an imprint that may never heal..or was it safe place for her to return. Only Peri knew that the Halfling was nearly trembled to hold this female cleric and never let her go.

So as the others studied, he found a quiet spot.. laid down to rest..and hoped he would not be there alone.


Posted on 2016-11-07 at 20:55:44.
Edited on 2016-11-13 at 10:55:25 by Odyson


Topic: Trilogy War Q/A
Subject: Hurry Back..........
---
I'll do my best to keep Peri safe for your return.



Posted on 2016-11-06 at 13:24:58.


Topic: Tann's NFL U Pick em Game 2016-17
Subject: Week 9..........
---
Week 9
Thursday, November 3
Atlanta

Sunday, November 6
Cleveland
Kansas City
NY Jets
Detroit
Philadelphia
Pittsburgh
Los Angeles
New Orleans
Green Bay
Tennessee
Denver

Monday, November 7
Seattle


Posted on 2016-11-03 at 11:34:36.
Edited on 2016-11-05 at 15:06:09 by Odyson


Topic: Titansgrave Adventures
Subject: The Power of Power....
---
Strong green finger worked on the mechanical box that should produce the power needed to activate the doors. Time and neglect had taken a bit of a toll on the item but Lum was determined to get it working. He also knew this would be something his boss would value.

Clearing some rust and corrosion, …"Grombolar"…… then pouring some water in," this must work now."
Lum gave the generator a few cranks and pressed the start button…………The machine started to whirr and hummm…"good.. it work now."

Tomiko helped Lum locate the wires for the door and soon they opened to a corridor lined with panels and chambers. When the party had all entered Tomiko was able to get the doors to stay open so Lum could disconnect the generator.
"Good… we can use portable power." Lum packed up the machine and headed down the passage.

Approaching the first panel Lun looked at the writing and reached out for one of the switches, but as his finger was about to flip the toggle he heard Máiréid ….By the Spirits, don't try to activate anything just yet."


"Grrrrrrrrrrrrrrr……………… you no fun."


Posted on 2016-10-30 at 21:47:34.
Edited on 2016-11-03 at 18:18:52 by Odyson


Topic: Tann's NFL U Pick em Game 2016-17
Subject: Oh Yeah Eol
---
GO TRIBE

Posted on 2016-10-29 at 20:04:12.

Topic: Dark Fantasy QnA
Subject: Out of town
---
I should get a post up sunday. Just have my phone.

Go Tribe!!!!

Posted on 2016-10-29 at 18:51:30.
Edited on 2016-10-30 at 19:47:06 by Odyson

Topic: Trilogy War Q/A
Subject: Take care of mom
---
Give mom hug from me and momma bear.

Posted on 2016-10-28 at 22:24:00.


Topic: Trilogy War Q/A
Subject: Out of town
---
On a mini vacation this weekend. In Cooperstown ny to see the hall of fame. Only have my phone.
No change to spell list.
Already said to take middle door.

Posted on 2016-10-28 at 20:15:15.


Topic: Dark Fantasy QnA
Subject: Passage.........
---
There appear to be plenty of panels with switches, are we checking each and trying the switches?

M should keep ahead of Lum to read the panels because Lum would be turning things on.

Posted on 2016-10-27 at 11:48:19.


Topic: Dark Fantasy QnA
Subject: Generator....
---
Lum and Tomiko will work on the door to keep it open and then Lum will disconnect the generator to take with him.

A portable generator might be handy.

Posted on 2016-10-27 at 11:41:32.


Topic: Tann's NFL U Pick em Game 2016-17
Subject: Close Eyes and Point..........
---
Thursday, October 27
Tennessee

Sunday, October 30
Cincinnati
Green Bay
New England
Cleveland
Kansas City
Seattle
Oakland
Detroit
Denver
Carolina
Dallas

Monday, October 31
Minnesota


Posted on 2016-10-26 at 19:22:00.


Topic: Tann's NFL U Pick em Game 2016-17
Subject: Thanks..........
---
We still hope......

But the Ravens lost..so it's a good day!

Posted on 2016-10-23 at 15:20:51.


Topic: Star Trek: the Edge of Duty Q&A
Subject: Block............
---
Been fighting some writer's block the last couple of weeks. Been able to think about stiff but no story seemed to trickle out. May get some fluff in yet.

Posted on 2016-10-23 at 15:13:27.


Topic: Dark Fantasy QnA
Subject: Blocked.............
---
I've been fighting a bit of writer's block again lately. Been able to ask question and ponder ideas, but the story part just wasn't coming.

Sorry if I've slowed things a bit,...but maybe it is coming to an end.

Posted on 2016-10-23 at 14:46:21.


Topic: Titansgrave Adventures
Subject: The Power of Nature..........
---
Dwan had realized early that Lum was able to perceive complex features of machines and wiring if it was related to him as simple items in nature. He took his time to tell the Orc how wiring was similar to roots and plants. How power traveled through the wires as nutrients traveled from source to the fruit. The Dwarv explained the strength of the flow was like water through rivers and streams, the larger the wire the larger the flow, the smaller the wire the faster the flow. Lakes were as batteries holding the power to be released when needed. This knowledge gave the big green guy a knack to figure out how many things worked.
Walking into the control room Lum scanned the room to see where the power might be coming in.

"This writing on the panels are Ancient Saurian,……Lum come look at these; I can't seem to understand what this means."……. "It seems some sort of instruction, but if these are controls, they are only things that the original users would know what this means. But I think this is some kind of Main Control Center for this place; with all these monitors and safety systems. I don't know what kind of place, Military perhaps, or a mine, or even a sanitation center."

The big guy brushed aside some of the dust, "Them only letters..don't know what they mean." The flashing red light indicated that there was power coming from somewhere. Taking the chance it might work Lum did the obvious and flipped the wall light switch…nothing.

So he must find where the power was. Pulling open panel tops he traced the wires from the switches to the main lines. Noticing that the lines were coming from two places he found a possible power source. "May be power maker…if I make it work we can try to use to open doors. Save batteries for later."

Lun traced the items that lead to the unit. "Water come in…power go out." Finding what looked like a water valve he moved it to the open position. If there was still water in the system then it would be gravity fed to allow it to flow to the generator. There was a crank that would either move the water or build a charge to start the generator. Lum turned the handle several times and then pressed what appeared to be the activator button. The big green hands repeated the process while Lum listened to hear some indication that the generator was running or the water was flowing. "If no water in pipes me try my water ..may not need much."

Looking back to the party, "If this not work maybe find power wire in red light to hook up to doors."


Posted on 2016-10-23 at 14:41:15.


Topic: Tann's NFL U Pick em Game 2016-17
Subject: How Many More QBs Will Drop?
---
Sunday, October 23
Los Angeles
Cleveland
Detroit
Indianapolis
New Orleans
Buffalo
NY Jets
Minnesota
Jacksonville
Atlanta
San Francisco
New England
Arizona

Monday, October 24
Denver

(I saw that I had not erased Miami from my line, hope you will take my word on Buf.)(looks like it doesn't matter, they blow it!)

Posted on 2016-10-21 at 11:20:00.
Edited on 2016-10-23 at 15:06:01 by Odyson


Topic: Tann's NFL U Pick em Game 2016-17
Subject: QB Down...............
---
Great....Hoyer out with a broken arm. Bring in the third stringer.

Posted on 2016-10-20 at 22:07:27.


Topic: Dark Fantasy QnA
Subject: Generator...........
---
Well if it was an emergency generator then it was designed to power things when the regular power failed, like now. If it is fueled by water then it should be plumbed and just need started, as long as there is water. If there is water it should be gravity fed to flow when pumps are down. It should have a starter to begin the reaction...like a crank and button.

So make a roll Roger and let me know if Lum find something like this. You can send it in PM if you want.



Posted on 2016-10-20 at 19:42:35.


Topic: Tann's NFL U Pick em Game 2016-17
Subject: Coin Tose..........
---
I usually like Rogers better than Hoyer, but with the injuries to GB he doesn't have much left to work with.

Let's see if the Bears can get past the Red Zone.

Posted on 2016-10-20 at 12:06:14.