Topic: Trilogy War Q/A
Subject: Valene?
---
Just as I release Peri into the care of another player now Valene returns.

Oh my!

Is this just another trick of the tower?

Posted on 2016-10-04 at 20:35:01.


Topic: Dark Fantasy QnA
Subject: Lum Post.........
---
I will get a post up tomorrow, I have a little more information to work in. Lum recognizes something.

Posted on 2016-10-03 at 22:00:53.


Topic: Tann's NFL U Pick em Game 2016-17
Subject: Boo...Boo Boo...
---
So as bad as the Browns have been they haven't been skunked.

Well next week it's Browns vs NE. And Brady is coming back... So if NE loses.......... well we shall see then.

Posted on 2016-10-02 at 20:21:37.


Topic: Dark Fantasy QnA
Subject: Eggs..........
---
So how big are he eggs?

Taking one for proof of breeding might be important.


Posted on 2016-10-02 at 15:46:38.


Topic: Tann's NFL U Pick em Game 2016-17
Subject: Boo Birds..........
---
Well at least the Ravens lost. That is almost as good as a Browns win.

Posted on 2016-10-02 at 15:42:51.


Topic: Star Trek: the Edge of Duty
Subject: Bridge............
---
Stardate 2365.02.08
USS Peregrine - Bridge - 1830


The turbo opened and John stepped out on to the bridge. Walking the Tactical console, "I'm here to relieve you Sir."
(assuming something like, "But aren't you in the Command chair next shift?"

"Yes sir, it was me or the new Ensign and as you said I'll need to be here gamma anyway,.if I need help Sir I'll call for it."

Lt. Berk released the Tac to John and left the bridge to attend the Captain's dinner.

John took his place and as he looked around the bridge he noticed a few empty food serving plates and a rather appealing aroma. Guessing the the new OPS officer was had been trying out menu ideas on the bridge crew. "Just my luck,too late for leftovers."

The bridge routine wore on and was fairly quiet with all the events of the day most of the crew had just settled in hoping for a non eventful evening.

The Lt. Lasad had been bidding his time drinking copious amounts of coffee. John guess he'd had pretty long day too. As was ever the case for an Ops office he felt it his duty to keep moral up and broke the silence.

"So there we were." Dio waved his arm dramatically to indicate the bridge as a whole, while Crewman Amai listened with veiled amusement to her new chief officer.

"Six diplomats from all over the sector, an admirals, a commodore five captains and a bunch of retinue. We'd spent a day decorating the entire ten-forward for the event. Our chef had decided he wanted to do this elaborate souffle as the final course of the diplomatic dinner. A real kitchen was set up in the Melbourne cargo hold for the affair. All these exotic ingredients he'd picked up on our last stop, it was going to be his crowning achievement. The talk of star fleet!" He paused for dramatic effect, letting his audience take in the set up.

"Oh, I think I've heard this tall tale before, but never from someone claiming to be an eyewitness. Was he three days from retirement, and one of the ambassadors was actually a minister of state?" Miahaya Amai teased from behind the operations station, clearly not entirely buying this, but was still listening to Dio's dramatic rendition.

John looked from Dio to Miahaya and leaned in, "Oh this has got to be good." John could use a good story and a laugh.

Dio continued,"Four weeks actually, and I swear on my honor that this is a true telling." Dio placed his hand over his chest with feigned severity, before cracking another smile.

Oh that was a sure sign of a splendid lie.

"Dinner had gone over splendidly, and I, poor ensign that I was, had drawn the short straw to serve the desert. This was after the Chef had given us a twenty-minute-lecture to not so much as breathe on it or it might destabilize the molecular structure of the frosting. It was massive, we were all petrified and I was trying so hard not to shake."

He paused again. The bridge was dead quiet. Amai leaned forward expectantly. Thomason stopped what he was typing on his console, waiting for the punch line.

"... You dropped it on the ambassador didn't you?" Amai finally demanded.

"Not at all!" Lasad leaned forward, one loose braid finally escaping his hair clip and falling forward in front of the officer's face. "I carried it into the ready room and set it down without so much as a jostle to his fancy sugar crystal lattice work. It was a work of art. You had cakes made with his special ingredients, filled with this fancy citrus gel, with a balsamic vinegar reduction drizzled all over the top. Sugar art for all six ambassadors national emblem. It was positively MAJESTIC..."

John thought, " Vinegar on a cake, oh yeah let's add acetic acid to the mix, that sound just yummy"


Dio paused for a moment, before grinning roguishly at his audience "...Tell me, did you ever get punked at the academy by a foaming toilet? Happens around the time first-years go through advanced chemistry?"

Amai looked a little confused at the topic change, then gasped in sudden realization "Yes... OH N..."

The grin started to broaden across John face, the implication was obvious.

"...So apparently one of the ingredients the Chef picked up on shore leave had been mistranslated, and had some interesting chemical acceleration properties he wasn't aware of. Something close to sodium bicarbonate."

"Bingo,.. " John could nearly guess the rest.

"So I'm sitting with the rest of Operations outside, sipping a drink and congratulating each other for a job well done, when we hear the screams from Ten Forward. Before we can so much as twitch, out comes the entire reception dinner - covered in this utterly noxious fruit-scented foam. It was this sickly purple and yellow color, kept pouring out of the room for at least an hour, clung to everything, stained a few dozen dress uniforms and made what survived of the cake utterly inedible. Apparently slicing up the desert display had been enough to mix things and start up the chemical reaction. And it was on that very day, I learned three very important lessons."

Amai, by this point, had stopped laughing and was wiping tears out of her eyes. John had joined Amai in the rolling laughter.

"One, mystery treats should always be run by the science department. Two, replicators are woefully under-appreciated by Chefs and should *always* be used when preparing official dinners. And three, never celebrate a job well done until it's actually over - because the universe has a helluva sense of humor."


Sucking up a solid breath john saluted Dio. "Sir..after a day like we've had today that was just what we needed,..in fact to show my gratitude, I've notice you've been hitting the coffee to keep the wheels turning. So if you would like get some rest I'd be glad to relieve you at the Command Chair early. I've the next watch so for a short bit I can handle the Chair and the TAC. ,.You've earned it,Sir."


(Ok,,.. I went ahead with the post assuming Amara D would trade out Reid for Berk. Now tossing the ball back if Dio would like to get some shut eye.)


Posted on 2016-10-01 at 21:00:05.
Edited on 2016-10-01 at 21:01:15 by Odyson


Topic: Tann's NFL U Pick em Game 2016-17
Subject: None Missing......
---
Green Bay and the Eagles have a bye this week so it looks like being a game short.

Posted on 2016-10-01 at 19:19:43.


Topic: Star Trek: the Edge of Duty Q&A
Subject: Berk Went to The dinner..........
---
Just trade out Reid for Berk and I'll pop a little posting too.
Lt. Reid came to the bridge to relieve Berk so he could attend the dinner. Reid is going to pull a double on the bridge (well a 1 and 1/2) as he will carry over into gamma shift to relieve Dio in the Command Chair. May even offer Dio a break and have Reid sit both TAC and Command for bit if Dio would want to turn in early.

I've been on vacation in Myrtle Beach all week and it is harder to get to posts there than when I'm home. On our way home now and stopping in Va for the night.

I'll check back tomorrow and slip in a little.

Posted on 2016-10-01 at 19:14:20.


Topic: Dark Fantasy QnA
Subject: Breeding..........
---
I thought of it more that they were genetically altered but not each being created. So breeding can happen and that lack of war to supply lots of food would keep the numbers down.

But now from Alacrity's post there didn't seem to be a way for them to be in this space without being placed here.

In any case what are the thought on how to destroy them? Any spell of cold available? Any way to cut the wall so the "spit" leaks out to the floor?

Did we check the messenger pouch? Need to do that, either they are messengers or they ate the messenger.

We could chop off some bug legs and use them to scoop out the eggs. They are long and resist the heat. Once out of the "Spit" they should cool quickly and kill the thing inside. Seeing that they are rare they must be valuable as collector items at the least.

As for the doors to open, Lum and T can try to pull them open enough to get through. Do we want Lum want to be like Luke and mess with the panel?

Maybe need to roll an Engineering check here to see if Lum can find and open the access panel to the other door controls once we are through.

Does the team want a roll to see if the Big Green guy can rewire it to open?

Lum seems to be the only party member with Engineering, but of low Int he doesn't get a bonus to his roll.

Is there anything M has that might help Lum remember, so it would add bonus to his roll? Maybe working together our combined rolls would have bonus. Maybe R has something.

Could be writing in the panel that would help so each checking would help. Team work!!

Posted on 2016-09-30 at 08:27:10.
Edited on 2016-09-30 at 08:54:00 by Odyson


Topic: Dark Fantasy QnA
Subject: Bug Eggs?
---
So should we destroy the eggs? If we fish them out of the hot goo and the cool off that should kill them. Are these egg s worth anything?

Posted on 2016-09-29 at 19:46:15.


Topic: Tann's NFL U Pick em Game 2016-17
Subject: The Darts Are In.........
---
No blindfold this time...........

Thursday
Cincinnati

Sunday
Indianapolis
New England
Seattle
Detroit
Carolina
Oakland
Houston
Cleveland
Denver
Arizona
San Diego
Dallas
Kansas City

Monday
Minnesota


Posted on 2016-09-28 at 15:44:18.


Topic: Tann's NFL U Pick em Game 2016-17
Subject: Week 4.............
---
Here are the week four match-ups.

Thursday
Miami at Cincinnati

Sunday
Indianapolis at Jacksonville
Buffalo at New England
Seattle at N.Y. Jets
Detroit at Chicago
Carolina at Atlanta
Oakland at Baltimore
Tennessee at Houston
Cleveland at Washington
Denver at Tampa Bay
L.A. Rams at Arizona
New Orleans at San Diego
Dallas at San Francisco
Kansas City at Pittsburgh

Monday, Oct. 03
N.Y. Giants at Minnesota


Posted on 2016-09-28 at 15:38:35.


Topic: Tann's NFL U Pick em Game 2016-17
Subject: Start..............
---
Ok, you all now have a fair lead, time to really start picking.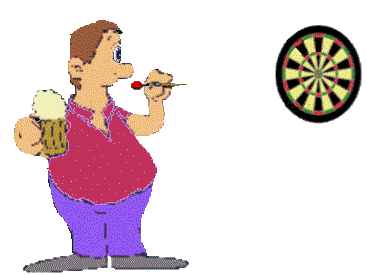 Posted on 2016-09-28 at 08:35:27.

Topic: The Trilogy War
Subject: Smashing...............
---
With wand still in hand Ulthok felt the dazed subside and his ability to concentrate return. He scanned the room to determine the effect of his attack but now saw the creature was still strong enough to continue the attack on the rest of the party. The new thing was that the thing blinked from spot to spot.

Trying to select an attack he saw that it moved too quickly for a solid hit. There had to be a way to dispel it or at least make it loose interest. It had appeared when he took the gems and it attack him first. It must be after the gems.

Pulling the bags that contained the a gem in each he clutched a bag in each hand and with the strength added to him by the gauntlets of giant strength he smashed each into the stone floor. The force hoping to pulverized each to dust and end the creature interest in the party.

Posted on 2016-09-27 at 14:01:09.


Topic: Titansgrave Adventures
Subject: Survival...........
---
The bug were proving to be a tough as Lum had heard. Even with the solid attacks they had placed against them they still leashed out. protecting his party memebers he still took painful hit from the bug in front of him. Tomiki was brave but his proved up to his attacks. The Orc saw the Ninja was in trouble but he had own hands full.

A hard hit caught the Orc but once again his armor proved its worth and limited his wounds. The team worked together and even the hamped Tomiki pressed on and bested to foe that was crushing him. Lum saw that bug drop but he also saw Tomiki drop.

With a mighty smash of his axe Lum was able to crack the shell of the and finally kill it.

Surveying the carnage he saw M rush to Tomiki's side and the healing they had come to expect. While she worked on him Lum studied the structure of the doorway and the door. He tried to remember anything he could about this kind of place.

As he studied M approach him too and placed her healing hand on him. The surge of power from he touch eased the pain and once again gave him renewed strength. Raising his bald scared head to the healer, Lum let out a low growl that could almost have been described as a purr.


Posted on 2016-09-27 at 13:35:34.
Edited on 2016-09-27 at 13:37:20 by Odyson


Topic: Dark Fantasy QnA
Subject: Engineering Roll.....
---
How about an Engineering roll for Lum to see if he remembers anything about this kind of security doors, building structure and what they usually were used to protect.


Did you tell me about "Guardian"? I see it on the character sheet but don't remember if you told me how to use it. I'm guessing when Lum takes a "Guardian" stance to protect someone it is in affect. But do I have to state something to that effect in my post?

Posted on 2016-09-27 at 12:50:39.
Edited on 2016-09-27 at 13:02:09 by Odyson


Topic: Dark Fantasy QnA
Subject: Moving On....
---
Well when T is mobile again we should move through the doors before something else shows up. While waiting for T Lum will take the healing from M.

The doors are ajar and someone should notice that they were magnetic doors that are open.

Posted on 2016-09-26 at 21:08:01.


Topic: Tann's NFL U Pick em Game 2016-17
Subject: Down In Flames............
---
Only 6 with one to go. So much for expert picks.

Posted on 2016-09-26 at 13:33:51.


Topic: Star Trek: the Edge of Duty Q&A
Subject: Free Food
---
John is releaving Berk mid bata shift, free food would be nice. He is going right into gamma after that.

Posted on 2016-09-25 at 15:51:10.


Topic: Tann's NFL U Pick em Game 2016-17
Subject: Time...
---
Glad to hear that you are fine. You have plenty of time to post. Just take care of yourself.

Posted on 2016-09-24 at 22:00:15.
Edited on 2016-09-24 at 22:02:16 by Odyson


Topic: Tann's NFL U Pick em Game 2016-17
Subject: What.............
---
Well I usually go with NE but got lazy this week because of work issues and getting two cars repaired and getting ready to leave on vacation. I found a "Expert" group and went with their picks.

Well so much for the so called "Expert's" choices.

Got to go back to my trusty coin!

Posted on 2016-09-23 at 18:57:21.


Topic: Trilogy War Q/A
Subject: Spells..........
---
Tann, I noticed you had not update Ulthok's and Peri's spell lists from our last rest. I will be working with Ulthok and Peri's lists as I have in Q&A a page or so back.

I will be going on vacation for a week but I am taking my laptop along and can post by Sunday night.

Posted on 2016-09-23 at 18:51:11.


Topic: Tann's NFL U Pick em Game 2016-17
Subject: Week 3
---
Here's my week 3.

Houston Texans
Arizona Cardinals
Oakland Raiders
Cleveland Browns
Jacksonville Jaguars
Green Bay Packers
Cincinnati Bengals
Carolina Panthers
New York Giants
Tampa Bay Buccaneers
Seattle Seahawks
Kansas City Chiefs
Indianapolis Colts
Pittsburgh Steelers
Dallas Cowboys
New Orleans Saints


Posted on 2016-09-21 at 12:37:46.


Topic: Trilogy War Q/A
Subject: Ouch.........
---
Well the cold at least gave the thing pain. The blades have opened it up. It must have a bushel full of HP.

Wow Ulthok took 24 damage. Yikes!

Still need more study, what the heck is this?


Posted on 2016-09-20 at 20:32:00.


Topic: Dark Fantasy QnA
Subject: So Be It.....
---
Well that is the usual. Tann will do the same when needed so I'm good with it and I'm sure Tann is too.

So I've got Lum ready to hack and again.

Posted on 2016-09-20 at 20:11:14.