Topic: Tann's NFL U Pick em Game 2016-17
Subject: Worst Week Ever.........
---
Well it looks like I only got 4 going into tonight. I would have been better off taking a bye.

Changed my choice method to posted early because it was a busy week. That won't happen again. My usual research sites weren't up yet when I posted.

No Roger isn't one of the research site, lol!

Just hope I can recover.

Looks like Roger Bursts past by three. Congrats!

Posted on 2015-11-16 at 18:55:55.


Topic: Voyages of Rocinante - Serenity/Firefly RPG
Subject: What???????
---
Asher blushed a little after his minor outburst. He had been ready leave this bountiful table but was now just sitting quietly as Capt'n and Miss Willow answered to prod Colonel Wu. When Miss Willow started to nibble selectively at the food he figured they'd be staying. Hiding his face a bit he started into the duck soup and wonton noodles. It wasn't long before his youthful appetite had sampled nearly everything and in his usual portions. Asher had kept his attentions on the Har gau, Chiu-chao fan guo and Siu mai until Colonel Wu mentioned ghosts. That's when the kid looked up at their host, "Shuh Muh?"

Posted on 2015-11-15 at 18:05:46.


Topic: Continuing Where We Last Left Off Again
Subject: If It Weren't For Bad Luck....
---
The Shaman was successful in stopping black fire from consuming Max. The cleric Lun was then able to heal much the damage to Maximun. The healed thief turned his attention the door blocking their advance and find no obvious trap Arien gripped the door firmly and thrust it open. Although the door was not trapped the room was. Suddenly the party pulled through the door and into the room beyond.

There is a moment of confusion as senses seem to be in conflict. The party finds themselves falling but down had changed as they passed through the door. What should have been the far wall was now a floor that now rushed toward them. The Shaman didn't panic, in his hair he wore an enchanted feather that would cast feather fall on him after he had fallen five feet. The cleric Lun was near so he reached for her. But others also reacted to save party members. The Wizard Jarenion also used Feather Fall grabbing Sparrow but also grabbing Ody's wrist. That slight distraction was enough and Ody missed his grasp on Lun and she plumped to the floor. Arien and Karrin who had been in the lead were also beyond their reach. The Dwarv seemed to have the luck as he tucked and rolled, but the Shaman could only watch as the Knight and Cleric crashed to the floor. There is a sound, like broken glass. Suddenly a cloud envelopes around Arien and Lun; they are engulfed . When the cloud dissipates - neither are there. Kadrin looks to where the pair disappeared and says, "The amulet of recall! The crystal must have broken when Arien hit the ground!"

As the remaining party member assess what has happened they find themselves in room about 30 feet square and maybe 20 feet deep with door half way up one wall. Sparrow commented on climbing the wall "Maybe we should gather up the satchels and then find a way out. If someone gives me a boost I might be able to crawl out and drop a rope back in."

Then Jarenion said"If needed I have both spider climb and levitate. But I would prefer to save my spells, even low level ones. Max and Ody - can you try to help Sparrow up? If it doesn't work I'll use a spell. Make sure you have light when you get up there." Ody looks to Max then Sparrow and nods , "We can do that."


Posted on 2015-11-15 at 15:09:44.


Topic: Tann's NFL U Pick em Game 2016-17
Subject: Hard To Watch..........
---
Staying true can be painful.........

Sigh........

Oh my eyes..........

Are those yellow flags or are the Ref carrying "Terrible Towels"?

Roger.. this is your week!

Posted on 2015-11-15 at 14:11:44.
Edited on 2015-11-15 at 15:14:41 by Odyson

Topic: Trilogy War Q/A
Subject: Inclined..........
---
We don't know what will happen either way so if Lothor is inclined to follow then follow. Cor has been the team leader so Ulthok is following the leader.

Posted on 2015-11-14 at 21:47:23.


Topic: The Trilogy War
Subject: "Well..........?"
---
Ulthok was fairly amazed to hear Cor say, "Well lads and lasses, make note that today a dwarf says ta leave the mithril alone. Tis interesting but ultimately makes no difference to our job. We need ta find a boat to the island. Lets give the outskirts of the city a look first and see if we can find a small fishing boat." For Dwarv to resist the lure of such a cherished ore spoke his determination on his plan.

As Cor took the trail toward the city Ulthok fell in behind. After a few steps he looked back at the party, "Well?"


Posted on 2015-11-14 at 12:17:02.


Topic: Tann's NFL U Pick em Game 2016-17
Subject: No Copying...........
---
Week 10.........

Nov. 12
New York Jets
Nov. 15
Jacksonville Jaguars
Green Bay Packers
Philadelphia Eagles
Cleveland Browns
St. Louis Rams
Dallas Cowboys
Carolina Panthers
New Orleans Saints
Minnesota Vikings
Denver Broncos
New England Patriots
Seattle Seahawks
Nov. 16
Cincinnati Bengals

Posted on 2015-11-10 at 19:17:14.


Topic: Tann's NFL U Pick em Game 2016-17
Subject: Gotta Do Better..........
---
Roger.. you gotta start doing better or I'll have to copy off someone else.

Posted on 2015-11-09 at 19:14:12.


Topic: Weird War II Q n A
Subject: Orders........
---
Well I was waiting to see if the Capt'n ordered to work on the door but with Almerin going to be out I did an edit to have Jack start working to get the doors open. I am guessing others will come over to help and we can push through.

Posted on 2015-11-08 at 11:14:01.


Topic: Trilogy War Q/A
Subject: Sorry........
---
Sorry for the late post. I was traveling this week and thought I had already posted. We atill need to agree on our next move. Ulthok wants to follow the wagons.

Posted on 2015-11-08 at 11:04:16.


Topic: The Trilogy War
Subject: Hiho, hiho..........
---
Ulthok had stated his case to take the path to investigate the castle to their right. But Cor, in his way, felt they should just find a boat. "What we need to find is nae in the castle or the town. Our path leads to the isle and for that we need a boat. We can try the docks or try to find a solitary fishing boat along the coast. Docks seem a better bet to find a boat but harder ta borrow one."

The mage shrugged," Well if we start with that Castle then we may find a boat less guarded. If not we could then check the shore line as we work toward the city." But before anyone could answer they all heard the sound of heavy laden wagons crunching the dirt and stones of the trail. The party quickly sought cover. Ulthok and Peri vanished from sight.

From their hiding places the party watched as six giants, all in heavy armor, guarded three wagons moving past them. Driving each wagon was a pair of dwarves, like the giants in heavy armor as well. The wagons themselves were pulled by a pair of pale blue golems unlike any seen on the mainland, at least in the party's time. The wagons, made of heavy oak and iron, were clearly weighed down, their cargo hidden by tarps. However as the wagons passed the party's hiding place a loose flap revealed within a pile of pale bluish stone. The wagons moved slowly taking about ten minutes to pass out of sight. This was reasonably the answer to the pair of ruts in the trail.

When the party gathered again Ulthok said, "Those wagon will lead to where boats are docked. This is a mining road and that ore would be sent somewhere for processing. Those Dwarvs may or may not be friendly but at least they aren't Orcs. I say we follow and take our chances with Dwarvs instead of pirates."


Posted on 2015-11-08 at 11:01:54.


Topic: Tann's NFL U Pick em Game 2016-17
Subject: Fan = Fanatic
---
If you aren't a FANATIC then you aren't a Fan, you're just spectator!

Thursday Nov. 5th
Cleveland Browns

Nov. 8
Buffalo Bills
Carolina Panthers
Minnesota Vikings
New England Patriots
New Orleans Saints
New York Jets
Pittsburgh Steelers
Atlanta Falcons
New York Giants
Denver Broncos
Philadelphia Eagles
Nov. 9
San Diego Chargers

Posted on 2015-11-04 at 20:47:09.
Edited on 2015-11-06 at 20:08:37 by Odyson


Topic: Trilogy War Q/A
Subject: Mithral Mines.........
---
Well this could go many ways. Pirates to deliver Mithral. Giant and Dwarvs to mine it. The town may be there from the trade routes. The castle could be where the Boss is. Try to rent a ship in a place that gets rich from transporting ore would not seem likely.

But if can find out if the ore gets delivered to Cyclos Island we might figure a way to hitch a ride.

Oh I think we should check out the castle.

Posted on 2015-11-03 at 18:31:26.


Topic: Tann's NFL U Pick em Game 2016-17
Subject: Oh Nomad..........
---
Like so many others..they don't stand by their team!

You claim to be Viking fan but picked against them early.
I know of Cowboys fan that picked against his team.

BUT I TRUELY BELIEVE!!! GO BROWNS!!!!!!!!!!!!!!!!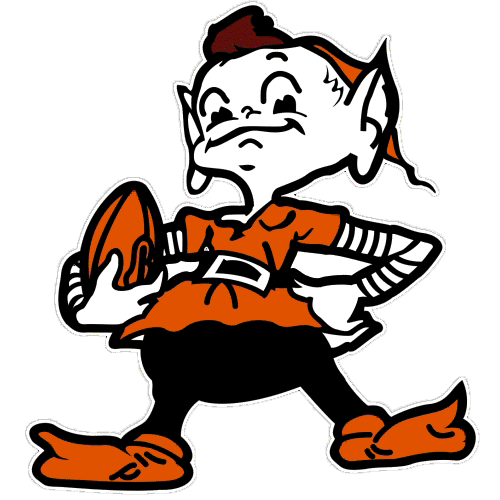 Posted on 2015-11-02 at 21:03:37.

Topic: Weird War II
Subject: Let''s Go..........
---
Doc handed one of the flashlights to Star. "It'll be gettin dark down there without these generators runn'in. You seem to understand that stuff on the walls..you need light to read it." He then tuck one inside his jacket, Jack knew it was touch sewing up wounds in the dark. The same went for a pack of matches, a hot flame to sterilize needle and such was also handy. He then tossed a flashlight to Corbin.

The Captain and Sarge were talking so as to not to interrupt he passed the matches to Sarge and the last flash to the Captain.

Heading back across the room Jack had no need for the German guns so he left them for the others. The east door he had noticed it seemed to flex a bit, maybe a knife up the seam might find a latch on loosen the bolt. As he stood thinking the sound of distant gun fire from beyond the door. From the sound and the echo he estimated it was a couple of levels below. He grabbed one the German bayonets, headed to the doors and started working to see if he could lift the bar or trip a latch.


Posted on 2015-11-02 at 19:04:22.
Edited on 2015-11-08 at 11:11:02 by Odyson


Topic: The Trilogy War
Subject: That'a way......
---
The party was used to going on with a loose plan so when they appeared outside what Allanan had alluded to as Ara-Kari instead of the tower it was not a surprise. Ulthok had to assume that Allanan had only been to the island next to Cyclop's island. This field was a place that Allanan knew well enough to send them without error so there was something important about this area. The party could see the outline of the city, but there was also single large structure off to their right. Could this have been where Allanan had spent his time? Besides finding way to get to Cyclops island there could be useful information there.
The Halfling saw Roan and Rayne start to scout the area.

"When our rangers return we need to move. I think we should investage that Castle. Allanan sent us to this field because he knew it, there may be answers in there that Castle can help us in the city,. We need to know more of why this city isn't over run and controlled by Cirath Ungol." Ulthok looked to Cor to see if felt the same.


Posted on 2015-11-01 at 21:16:18.


Topic: Tann's NFL U Pick em Game 2016-17
Subject: One Game Lead........
---
Ok Roger... You are closing in. You picked up a game on me.

Keep not picking Cleveland. It's a gimme.

Posted on 2015-11-01 at 19:09:22.


Topic: CWWLLO QnA
Subject: Alrighty Then........
---
I'll remember that next time Ulthok misses a trap...
Posted on 2015-11-01 at 11:49:33.

Topic: CWWLLO QnA
Subject: No "I" In TEAM........
---
Well so much for the trap detection of our thief...
.

I was thinking that a hidden portal trap might be a way to remove the non active players with actually killing them off.

With a group of four in a REALLY hard game we need to be always thinking group instead of individual. What we run into can most likely wipe us out individually but unified defence and attacks should balance it out.

Posted on 2015-11-01 at 11:13:15.


Topic: CWWLLO QnA
Subject: What???????
---
You're against the "Dallas" concept.

Figures!

BTW: It is wise to be nice to your healer!

Posted on 2015-10-30 at 20:46:22.
Edited on 2015-10-30 at 20:53:59 by Odyson


Topic: CWWLLO QnA
Subject: Well...........
---
I go with the Bobby Ewing concept and make it a dream or just a tale in the common room. Then start a new tale with the four.

But I'll play how ever we proceed.

Posted on 2015-10-30 at 19:12:49.


Topic: Happy Halloween.........
Subject: Happy Halloween.........
---
With the spooky fun holiday coming I was wondering that my friends here might be venturing out parties and such as. What costume you planning???????

I am clipping a cerdit card to my collar and going as......

The Walking Debt!!!!



Posted on 2015-10-29 at 21:45:27.


Topic: Tann's NFL U Pick em Game 2016-17
Subject: Halloween............
---
I decided on my costume to wear to work tomorrow for Halloween.

I'm clipping a cerit card to collar and go as......

"The Walking Debt!"


Posted on 2015-10-29 at 21:34:11.

Topic: Trilogy War Q/A
Subject: Order of March........
---
Seeing that we are going cross country we should have an order of march. The ranger out front is a usual and Hammer has already post a action for Roan. So I suggest Roan, Rayne, Cor, Sirene, Ulthok, Aliya, Lothor. That puts rangers out front, frighters front and rear, mages in the middle.

Now we just need to decide where we are going. to the city or the castle. Might be some good stuff at the castle. Might find information on where to go to get a boat. Might find stuff the can help us.

Posted on 2015-10-29 at 21:28:44.


Topic: Weird War II Q n A
Subject: The Door.............
---
We are guessing that the door is barred. I doubt it is more a beam in a braket. Can we tell it there is a gap between the doors that piece of iron could be used to lift the beam or slide the beam?

Who is our expert on locks and doors?

Are there hinges that we knock the pins out or pull the plates off?

Posted on 2015-10-28 at 19:58:12.