Topic: CWWLLO QnA
Subject: Yikes..........
---
Down one.........
Bye Hammer.......


Posted on 2015-09-30 at 19:08:38.

Topic: CWWLLO QnA
Subject: What.....
---
Who...me..?


Posted on 2015-09-30 at 18:44:47.

Topic: Tann's NFL U Pick em Game 2016-17
Subject: Ody's Week 4.......
---
Go Browns...Boo Birds!!!!

Oct. 1

Pittsburgh Steelers

Oct. 4

New York Jets
Atlanta Falcons
Buffalo Bills
Oakland Raiders
Cincinnati Bengals
Indianapolis Colts
Carolina Panthers
Philadelphia Eagles
Cleveland Browns
Arizona Cardinals
Denver Broncos
Green Bay Packers
Dallas Cowboys

Oct. 5

Seattle Seahawks

Posted on 2015-09-30 at 18:38:29.


Topic: Voyages of the Rocinante - Firefly RPG QnA
Subject: Nice......
---
What a nice way to put that.

As soon I start to get busy at work everyone will start posting.

Posted on 2015-09-29 at 19:09:15.
Edited on 2015-09-29 at 19:13:31 by Odyson


Topic: Trilogy War Q/A
Subject: Ahh.. What???
---
Spiffy story twists.

We don't know for sure the body with the note was really Allanan.

And was that the real sword?

Ho, ho.. this can get VERY interesting.

Posted on 2015-09-28 at 20:19:13.


Topic: A sad 4 year Anniversary
Subject: Gosh, Four Years.........
---
The interplay with his characters helped me write better. I believe he's the one that brought me out of my fears of writing.

Yeah, I miss him too.

Posted on 2015-09-28 at 19:39:34.


Topic: The Trilogy War
Subject: More Questions...........
---
"The Elf lady is correct we cannot destroy the sword in this time as the only place that it can be destroyed is the place where it was forged, Mount Doom. Even now the remains of my brother's armies flee back to Cirath Ungol, the numbers making it almost impossible to travel there, even on the backs of dragons. No we have a bigger problem and all of us now, myself included, must find a way back to your time. You keep telling me of a daughter I do not have and never will have. You see I cannot have children, none of the Valar could, the penalty of having been gifted with a greater life span. Whoever this person you continue to call my child is, she is not my daughter.........."

They had a valuable new clue on how to destroy the sword, but Mount Doom? But Ulthok felt much better when he heard Allanan say "We", even though he was referring to the problem. The mage was hoping the others also heard that Allanan intended to return with them and that could really be a problem. Ulthok decided not to address that now.

Instead he would try to learn more of Allanan's relationship to the one claimed to be his daughter. "You say you could not have a daughter. But do you know of a Valar known as Althena Sunblayze? Can you tell us about her?"


Posted on 2015-09-26 at 17:24:14.


Topic: Tann's NFL U Pick em Game 2016-17
Subject: Yes Nomad.........
---
One must release logic to obtain selections.

"Go Brownies"!!!!!!!!!!!!

Posted on 2015-09-25 at 19:52:33.


Topic: Trilogy War Q/A
Subject: Yeah But..........
---
Had Althena been a bady she would have turned us over to the dragon riding shadow wraiths when we came out of the mountain and taken the sword to Karza.

It could be just Tann messing up his posts.
We don't know much of the Valar, so maybe we can get Allanan to tell us more about them. She could have been in suspended anitmation for 800 year.

Posted on 2015-09-24 at 18:40:59.


Topic: Trilogy War Q/A
Subject: Just How Old Is Althena..........
---
Ok, so now Allanan says he's not Althena's father. Who is her father and how old is she?

In these posts of the rescue it makes Althena's age in question. She's either 453 or 1218.

Althena Sunblayze: Page 4
But now she was again awake and very much alone.For the first time in her 453 years of life her deepest fear was about to be realized, for if her adopted father King Uthgar did not send help soon, the world of Trilogy was doomed!!.

Page 13
Althena sat alone in her room once again safe and for the moment out of harm�s way. Yet she knew in a little over a week�s time once again in danger would she be. Her only hope and for that matter Trilogy�s only hope would lay in the hands of 9 hearty souls. Once this new group of Special Guard was picked the King would reveal the next mission and the truth of who she really was and her role in Trilogy�s future.

What had her true father told her at her 16th birthday a little over 1200 years ego.??

"There may come a time my fair Althena where you may have to sacrifice everyone around you to gain everlasting peace for this world. Friends, allies and even loved ones may not survive, for when your time comes and make no mistake it will come their lives are meaningless if it means in the end the defeat of good.
After me you are the last of our kind, only in your hands rests the power to defeat him. Remember my words."

She sighed remembering him tall, strong, so very powerful in magic, the greatest of all back then yet oh so very mortal. His leaving at her age of 18 though preordained had left her very much alone and the last surviving Valar on the mainland of Trilogy. Alone she had grown and matured almost in secret lying about her true age for many, many years.

But as foretold the time to act and trust in her fathers vision had come and it would be up to her and 9 others to insure the victory of good in the forth coming war even if it meant she had to sacrifice them all....

I'll keep digging and keep asking.

I'll keep searching for clues, which may or may not be there. Both of the above were not said to the character so they don't know it. All they really know was,

Page 1
"The reality of this mission is that you are to seek the Fate of one Althena Sunblayze ,a close friend of the King and a ward of his court. She is very important for many reasons of which I know not ,but the King looks upon her as he would a daughter."

There may be a little more from the letter in the mountain, but i need to find what she told the party after she read it.

So more to come!



Posted on 2015-09-23 at 21:05:34.
Edited on 2015-09-23 at 21:54:03 by Odyson


Topic: Tann's NFL U Pick em Game 2016-17
Subject: Ody's Picks Week 3
---
As always, Always Cleveland - Never Baltimore!!!

So with that here we go.

THU, SEP 24
NY Giants

SUN, SEP 27
Atlanta
Indianapolis
Cleveland
Cincinnati
New England
Carolina
NY Jets
Houston
Minnesota
Pittsburgh
Arizona
Buffalo
Seattle
Denver

MON, SEP 28
Green Bay

Posted on 2015-09-23 at 19:13:44.


Topic: Tann's NFL U Pick em Game 2016-17
Subject: Week 3 Matchups........
---
THU, SEP 24
Washington at NY Giants

SUN, SEP 27
Atlanta at Dallas
Indianapolis at Tennessee
Oakland at Cleveland
Cincinnati at Baltimore
Jacksonville at New England
New Orleans at Carolina
Philadelphia at NY Jets
Tampa Bay at Houston
San Diego at Minnesota
Pittsburgh at St. Louis
San Francisco at Arizona
Buffalo at Miami
Chicago at Seattle
Denver at Detroit

MON, SEP 28
Kansas City at Green Bay


Posted on 2015-09-22 at 20:21:37.


Topic: Trilogy War Q/A
Subject: The Cat...........
---
Well I'm sad to see the cat go, but I understand that it was another players familure. The cat was the only other character beside Cor and Ulthok that has been in the entire story. Cor and Ulthok will miss Niamedris so I hope Sirene will recognize that tell them. Both had much interaction with him.

Selfishly I would have rather seen the cat become an NPC after the bond being broken, but it was another player that was playing Sirene that bonded cat. Nimu created Sirene so she knows best for her character.

Posted on 2015-09-21 at 19:38:22.


Topic: Trilogy War Q/A
Subject: Changed My Post.........
---
I took out one sentance that suggested that Allanan may have already made a baby.

Posted on 2015-09-20 at 20:17:49.


Topic: Trilogy War Q/A
Subject: FYI.........
---
Ok, in my note search I came across a bit of interesting story stuff. Althena Sunblayze was 453 when we rescued her. This is back on page 4. Now I haven't yet found if the party knows this. So if we are back 1200 years then Althena won't be born for about 800 years. I'll keep looking so Ulthok can correct his statement.

Posted on 2015-09-20 at 18:56:24.
Edited on 2015-09-20 at 20:15:55 by Odyson


Topic: Tann's NFL U Pick em Game 2016-17
Subject: It's A good Day............
---
Browns Win!!!!!!!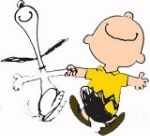 Posted on 2015-09-20 at 15:14:35.

Topic: The Trilogy War
Subject: Great Googly Moogly........
---
Lothor and Rayne had their say and the figure had not killed them..yet. The man lowered his hood and spoke, "I am Allanan, you say my daughter yet lives in your time? No child of mine has yet to be born." Reacting to what Rayne had said he looked to Cor and Ulthok. "Quickly tell me of this future you came from and its history, from this time to yours"

As the hold spell released them Cor started the reply. "Aye lad, ye have a daughter. Or ye will have a daughter. This time travel makes things a bit confusing. She was with us when we found the very sword ye now hide. Our quest was ta destroy the thing for evil took a firm hold on the land. Some here believe we should nae do things ta change the future. Me, I believe we already have done enough ta make any talk of such mute. We donna know if good or evil has won in our time for we were magically sent here. If we can destroy the sword now and avoid the rise of evil I say it is a chance we take."

Ulthok lowered his own hood, dropped the pretense of the cherub look. With a dark appearance of seriousness, "You want to know what happens for the next 1200 years?,,..What you need to know is that because of you Trilogy thrived in relative peace,.The absents of the Iron Maiden seems to have severely reduce the strength and threat of Karza,. If that evil thing ever were to return to his hands then the death and sacrifice done here would be wasted."

He may have been pushing his luck but, "If the sword had been destroyed then Karza may have lost all that power he poured in it and may never have been able to raise his army again,but then maybe one his minions, the shadow wraiths, would have raised the army,.At any rate, that army has been raised, it is spreading over Trilogy and we need to return,..As for your daughter..well we don't know how or when that happened. ,and how you spread your seed is known only to you,. So if you don't destroy the sword be sure to complete the challenges you are building in the mountain, only the true in purpose assisted by your heir will be able reach their goal. But even then only your word will allow her to survive."

The small mage was prepared to meet his fate, he only hoped it would be a good fate. Peri could sense her companion's worry and concern. She too knew this could go badly but she was proud of friend and gave him a quick kiss of encouragement on his ear.


Posted on 2015-09-19 at 21:53:23.
Edited on 2015-09-20 at 20:15:21 by Odyson


Topic: Tann's NFL U Pick em Game 2016-17
Subject: Ody's Week Two Picks............
---

Thursday, Sept. 17
Chiefs,

Sunday, Sept. 20
Patriots
Panthers,
Cardinals
Bengals,
Browns,
Vikings,
Saints,
Giants,
Steelers,
Rams
Dolphins
Raiders,
Eagles,
Packers,
Monday, Sept. 21
Colts,

Posted on 2015-09-15 at 21:55:30.


Topic: Tann's NFL U Pick em Game 2016-17
Subject: Week 2.......
---
Week 2 Choices:

Thursday, Sept. 17
Broncos at Chiefs,

Sunday, Sept. 20
Patriots at Bills,
Texans at Panthers,
Cardinals at Bears,
Chargers at Bengals,
Titans at Browns,
Lions at Vikings,
Buccaneers at Saints,
Falcons at Giants,
49ers at Steelers,
Rams at Redskins,
Dolphins at Jaguars,
Ravens at Raiders,
Cowboys at Eagles,
Seahawks at Packers,

Monday, Sept. 21
Jets at Colts,

Posted on 2015-09-15 at 21:46:46.


Topic: Trilogy War Q/A
Subject: Back...Sort Of.....
---
Back from vacation but now have visitors from California for few days. I'll have a post up by Sunday night.

Posted on 2015-09-15 at 21:14:41.


Topic: Tann's NFL U Pick em Game 2016-17
Subject: We Be Good........
---
Let's hear it for the coin toss!!!!!!


Posted on 2015-09-15 at 21:11:26.

Topic: Destiny's Flight - A Serenity RPG
Subject: Too Much Luck..............
---
Rim's Dream "Lady Luck" Day Five of Journey. 11:10 am ST

Another side of his Payload Specialist was emerging and Jon wasn't sure where it was going. Angela seemed thrive at the card table. Her winnings were rising faster than he'd ever seen; gambling was too risky for his taste. As the Angela doubled and then tripled her winnings he started to worry if she may draw too much attention. He was about step up and remind her their purpose was to plant the bug she moved from the card table and headed toward the carps. He turned to follow and found himself almost nose deep in cleavage.

"What can I get you?" a voice said to Jon. A waitress smiled cheerfully and said, "Hey there sugar. How can I help you? My name's Plenty and I have plenty to offer - what would you like?"

Jon is human and a man and,,,, well he just had to step back and smile. He knew for the waitress it was all part of the job and she did it quite well. "Well thank you.. ah, Miss Plenty,, but I'm good." Jon tipped his head politely and stepped around her to follow Angela.

Jon watched the action in the room and it almost seemed liked a field of action, so much going on and each building the other, but each being able to crumble all.

Jon caught up to Angela as she rounded on the dice table; as he passed close he only had time to say one word, "lose!" He hoped she would understand.


Posted on 2015-09-12 at 20:08:24.


Topic: Destiny Flight - QnA
Subject: Vacation's Over.......
---
Heading home tomorrow, hope to have at least a short post up by Sunday night.

Posted on 2015-09-11 at 20:39:46.


Topic: Voyages of the Rocinante - Firefly RPG QnA
Subject: Short...........
---
Ok, just a shorty, but we are back.

Posted on 2015-09-11 at 20:25:34.


Topic: Trilogy War Q/A
Subject: Reference Page.........
---
I'm going to try to build a reference page in Word that might help us track stuff by noting what page it occured.

I've had to search for things and end up going page by page back until I find it.

I'll try to group stuff by Adventure to jump more quickly to it.

I think our major battles should be listed too.

If Tann could add another link like a Q&A I could transfer it there so all could do quick lookups.

Posted on 2015-09-11 at 15:01:18.