Topic: Tann's 2014 NFL U Pick'em Game
Subject: *v*
---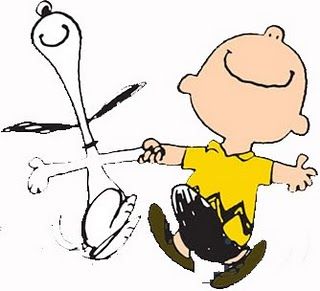 Posted on 2014-11-07 at 04:41:14.

Topic: Tann's 2014 NFL U Pick'em Game
Subject: *>)
---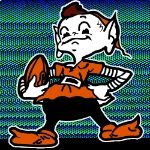 Posted on 2014-11-07 at 04:28:27.

Topic: Tann's 2014 NFL U Pick'em Game
Subject: 8>)
---
Posted on 2014-11-07 at 04:15:49.

Topic: The Trilogy War
Subject: Down But Not Out............
---
A spell hit Ulthok with enough force to slam him hard into the wall behind him and then to the ground. However, after seconds of a crushing feeling on his heart, inability to breath and massive pain in his head, Ulthok found himself still alive. He was on hands and knees but alive. Howler seeing his spell fail gave a cry of anger and drawing his sword began moving towards Ulthok.

Steadying himself then moving forward Ulthok prepared to defend against the Howling enemy. He remembered how spells had done little to these creatures so he drew his Short Sword of Lighting Quickness, but he also prepared another surprise. As the mage came within ten feet of the he threw the vial of Oil of Fiery Burning point blank into the Howler.

(OOC, Ulthok has four rounds left on his potion of fire resistance. So he will stay close to attack Howler with his blade of lightening quickness as Howler burns using the flames as cover and distraction.)

Posted on 2014-11-07 at 02:45:42.
Edited on 2014-11-09 at 03:16:43 by Odyson


Topic: Continuing Where We Last Left Off Again
Subject: Filling A Need.....
---
Odyson stood quietly as he waited and watched the others arrived. It wasn't long before it was clear that the Elven Queen had summoned those that had been closest to her son. Even that character Maximus appeared with a bit of a wild look in his eyes. He never did like teleport magic. To the bronze skinned barbarian it was comforting to see that he would be among able companions.

A hush fell when Galen's mother entered the room. He listened intently as she explained why she had called for their help. When she had finished he listened to the others pledge to the Queen.

When they were done he stood there stoically for a few moments, a grim look on his brow. Then in his quiet baritone voice, "Sound like Galen need another holy man."


Posted on 2014-11-07 at 01:48:29.
Edited on 2014-11-07 at 01:52:55 by Odyson


Topic: Tann's 2014 NFL U Pick'em Game
Subject: Week 10.................
---
Week 10:
THU, NOV 6
Cleveland
SUN, NOV 9
Buffalo
Detroit
Dallas
New Orleans
Tennessee
Pittsburgh
Atlanta
Denver
Arizona
Seattle
Green Bay
MON, NOV 10
Philadelphia


Posted on 2014-11-07 at 00:52:07.
Edited on 2014-11-07 at 00:52:43 by Odyson


Topic: The Gobber King- QnA
Subject: Time Warp................
---
Well besides the magic failing we may be in a time warp. The note by the dead servant said the dinning room golum was broke, but nworked fine for us. Now a decomposed things note said it was broke. Master We kepe hows nice sins you bin gone. Kleko got sik and dide. Me sik now. Not much time. Golum in dining hall broke.Monne

How long have we been in here?

Posted on 2014-11-06 at 00:48:52.


Topic: Destiny Flight - QnA
Subject: OK
---
Fine with me

Posted on 2014-11-05 at 17:40:59.


Topic: Tann's 2014 NFL U Pick'em Game
Subject: Thursday..........
---
Cleveland
Posted on 2014-11-05 at 02:19:17.

Topic: Tann's 2014 NFL U Pick'em Game
Subject: Week 10.................
---
Week 10:
The Pack Tightens..........

THU, NOV 6
Cleveland at Cincinnati
SUN, NOV 9
Kansas City at Buffalo
Miami at Detroit
Dallas at Jacksonville
San Francisco at New Orleans
Tennessee at Baltimore
Pittsburgh at NY Jets
Atlanta at Tampa Bay
Denver at Oakland
St. Louis at Arizona
NY Giants at Seattle
Chicago at Green Bay
MON, NOV 10
Carolina at Philadelphia


Posted on 2014-11-05 at 02:18:28.


Topic: Tann's 2014 NFL U Pick'em Game
Subject: tonight...
---
I will post the week schedule later tonight.

Posted on 2014-11-04 at 21:34:20.


Topic: Continuing Where We Last Left Off Again
Subject: The Great Bear..........
---
Dark Times had come. Creatures of the darkone once again roamed the land. Odyson did his best to protect his people and those that called them friend. A war against these things was cruel and it took all of Odyson's training to keep his people alive. As his skills were taxed he was called before the council of the Thirteenth Tribe.

When he returned, the council bestowed upon him the blessings of the Guardians, children of Mother Earth and Father Sky. Through ceremonies he was given the weapon of the first Son. A tattoo was placed on his forearm, that of a Great Axe. When Odyson touched the tattoo and invoked a will of spirit the Demon Slaying "Apatchin" ,Great Axe, appears in hand. The First Son had created the powerful weapon to turn back the creatures of the Dark. A tattoo of the bear paw print was placed on the back of his left hand, this was his holy symbol. The tattoo of strength was placed in his right palm; the tattoo's magic would turn anything used for bludgeoning to a powerful weapon.

From the third son was 'Himmel" guardian of the sky (weather), the birds and insects, they laid upon his back the image of an eagle attacking a serpent. The spread wings will add to the other protections he has. A feather of the Great Horned Owl was woven into his hair granting 60 foot infravision to aid him to see in the dark. From the gentle White Dove a wing feather was also woven into his hair its magic would grant him the ability to graceful drop from heights over five feet as a feather would fall. To hold these secure were added beads with powers combined from the elements. One that allowed the wearer to move freely, the other protects fire.

From Amamlthea, the guardian and spirit of the plants and forests, they fitted him a suit of Armor from Amamlthea's "Tree of Life". The armor is splint mail that is all silver birch leaves. A touch of a leaf ear ring and the armor falls apart like leaves in autumns, swirling and disappearing. Touching the ear ring again and it reforms.

Finally, after purification in the sweat lodge, the council prayed to the Earth Mother to bless Odyson. As the Council fire grew Odyson felt a stirring in his blood, he heard what he believed to be Mother's voice. "My son, use your will to draw the strength of my first guardian, the great bear." As the Shaman envisioned the Great Bear a power and strength came over him. He felt strength greater than he had ever felt before. When he opened his eyes there around the fire sat seven great bears and he was one of them.

The Shaman returned to his clan and there he used his new gifts to defend his people. As the war continued others from the outside were drawn in and alliances were formed to drive back the darkness. The beings known as Elves and Dwarvs fought next to humans and those of his people. These alliances lead to loyalties among a small group that shared their skills for a great good.

The war changed things. Odyson found a new clan, with these few he could do more for all of mother Earth's beings. So he let another care for the people and he moved on. With the Elves, Dwarves and humans they righted many wrongs.
Although Odyson had never had need for money but when party no longer needed to fight the evil he found that from the rewards and treasures the new party had accumulated he was wealthy. The Shaman had to find a way to stay aware and keep watch on Mother Earth's creatures.

So from the human known as Olan he purchased a gathering place where travelers and adventures stopped to rest and share a tale or two. Odyson learned to run the Red Dragon Inn.

From the local grains and herbs he brewed beverage his people had enjoyed for centuries. The travelers seemed to enjoy it too and called it an ale. One evening as the folks gather in the tavern room Ody's one time companion Maximus Jerale entered as the assistant bartender,Igor, slid a tankard of the brew down the bar. The foam splashed out as one of the guests grabbed it up. Tossing a few coin on the bar Max called to Igor," Barkeep, draw me a tankard of that…..good old frothy slosh there." It wasn't long before everyone was ordering the ale as "Good Old Froth and Slosh."

Ody had found that by listening to the travelers he could learn where to send the help of the Thirteenth tribe. The Great Bear still watched over the people.

One autumn night as Ody polished one of the good silver tankards the image of Yolanda, Queen of Celene, appear.

"Help me Odyson, for the kingdom of the Grey elves and perhaps that of mankind is in grave danger. I know you have aided my son Galenthanus many times in the past. Please come to me now in my time of need."

Odyson place the tankard back in its place behind the bar. Musing over the plea he wondered why his friend Galen's mother had contacted he and not Galen himself. Nearly tripping over gear he let Maximus keep behind bar Ody handed the mute HalfOrc Igor the keys, "Take care of our guest, I may be gone for a while."

The Shaman went to his cave, there he gathered the blessings of the Thirteenth tribe and prayed to Mother Earth for guidance. He finished by gathering the simple items he needed as he had when he followed Galen, then left the cave. In the moon light a form stepped forward, a Grey Elf. "Odyson, our Queen has sent me to bring you to her palace." The Shaman nodded, "Lead on." The Grey Elf reached out touching Ody's arm and they vanished.


Posted on 2014-11-03 at 04:28:42.


Topic: CWWLLO QnA
Subject: Sunday.........
---
Hope to get my pre-story up on Sunday. It's about 3/4 done but going to play table top 5.0 tonight at 6 to.... well you know how that goes. We level up 3 tonight.

So won't be writing tonight.

Wish me good dice!

Posted on 2014-11-01 at 19:03:24.


Topic: Trilogy War Q/A
Subject: Yay..................
---
So far we are still alive.......!

Sometimes it's better to be lucky!

I just love it when the badies roll a crit fail!

Posted on 2014-10-31 at 01:31:58.


Topic: Tann's 2014 NFL U Pick'em Game
Subject: Rise And Shine................
---
Week 9:
THU, OCT 30
Carolina
SUN, NOV 2
Cleveland
Arizona
Philadelphia
Kansas City
Cincinnati
San Diego
Minnesota
San Francisco
New England
Seattle
Pittsburgh
MON, NOV 3
Indianapolis


Posted on 2014-10-31 at 00:59:51.


Topic: Tann's 2014 NFL U Pick'em Game
Subject: panther poop...
---
Carolina

Posted on 2014-10-30 at 11:04:49.


Topic: The Gobber King
Subject: That's The Ticket...........
---
Dudley kept smiling as the maps were gathered. "You know it would be wish to sit and examine these maps. A place with a large table. How about we head back to dinning room. Maybe a little bite to eat while we set things in order."

The little Cid was nearly drooling at the thought of marvelious table.

Posted on 2014-10-30 at 00:08:11.


Topic: The Gobber King- QnA
Subject: Middle Dinner................
---
I'n good with going to the dinning room>

Posted on 2014-10-30 at 00:02:05.


Topic: Tann's 2014 NFL U Pick'em Game
Subject: Up Early.........
---

Ok, I needed to get this up. I won't be able to post from work for while. We had a ransom ware attack on our server so causal browsing is banned for a while. I'll check on my phone but posting at night.

Week 9:
THU, OCT 30
New Orleans at Carolina
SUN, NOV 2
Tampa Bay at Cleveland
Arizona at Dallas
Philadelphia at Houston
NY Jets at Kansas City
Jacksonville at Cincinnati
San Diego at Miami
Washington at Minnesota
St. Louis at San Francisco
Denver at New England
Oakland at Seattle
Baltimore at Pittsburgh
MON, NOV 3
Indianapolis at NY Giants


Posted on 2014-10-28 at 00:22:57.


Topic: The Wizards' Duel
Subject: Furball...........
---
I am Wicket W. Warrick and it's the little things that set thing right.





Posted on 2014-10-27 at 01:10:45.


Topic: Last one to post wins - Part II
Subject: My Word......
---
What City? Anyway... I win!!!

Posted on 2014-10-27 at 01:00:21.


Topic: Add On Story. Fill in 3 words!
Subject: A New Start......
---
Suddenly from just

Posted on 2014-10-27 at 00:58:42.


Topic: Corrupt a wish
Subject: Boning Up..........
---
Granted but the keyboard is a board covered with Skeleton keys.

I wish the ringing in my ears would stop.

Posted on 2014-10-27 at 00:57:13.


Topic: The Trilogy War
Subject: Biding Her Time....
---
Peri…………

Peri wanted so much to help her friends but her magic didn't seem to be a match to those they were facing. Her spell had been turned back on her. Peri decided that her best action would be to continue to try and protect herself. While still being protected by the Minor Globe she added a Protection from Evil to herself.


Posted on 2014-10-26 at 03:00:46.


Topic: Review of 5e
Subject: Just a Heads Up......
---
Looks like we will play again on either the 31st or the 1st.
I'll let ya'll know how things go.

Now I have to go back and read some more from PBH.


Posted on 2014-10-26 at 01:53:15.