We currently have 2792 registered users. Our newest member is Eorl.
Online members:
There are currently 0 users logged into DragonChat.


You are here: Home --> Forum Home --> Recent posts by Kaelyn


Topic: Age of Worms Main thread
Subject: The search is on...

---
Aldaris ran his hands over the relief of the man atop the sarcophogus, and then attempted to read the glyph on his necklace, much as he had earlier on the ancient artifact.

(Knowledge Arcana ####Dice roll for Kaelyn, rolling 1d20: Your total roll is 23 and a mod of 8. rolls: 15)

He turned to the others and stated matter of factly. "I think we'll need the other lanterns before we attempt to move this sarcophogus. If my assumption is correct. This may actually be some sort of device, who'se reaction depends on the colour of lantern it faces. Seeing as the green lantern is the only one alight, I wonder if it is beckoning us to try and move the arrow towards it, be it for progress, or a trap."

Aldaris moved towards the orange unlit lantern, and beckoned a torch bearer near. "Perhaps one of you might light this lantern, that we may garner some further insight to the workings of the sarcophogus?"

Posted on 2008-02-11 at 19:51:51.


Topic: Age of Worms Main thread
Subject: eye spy with my slate grey eyes..
---
Aldaris stood in the domed room, circling around the sarcophogus keeping his eyes peeled for anything magical that may have caught his interest. Muttering a simple cantrip, Aldaris utilizes Detect Magic as he observes the room, taking particular interest in not only the sarcophogus but the base upon which it sat as well, Aldaris looks for any moving parts, or magical glyphs that might allow some clue as to the functionality of this room's centerpiece.
Search check: ####Dice roll for Kaelyn, rolling 1d20: Your total roll is 25 and a mod of 8. rolls: 17

Posted on 2008-02-11 at 19:17:58.


Topic: Forgotten Realms: the Unsung Heroes Q/A
Subject: Update done..
---
On a side note, if anyone wishes to throw a post in to keep the game moving, even though they know they don't have the time to dedicate to a lengthy detailed one. I'd much rather have a pm of intended actions or something left in the q/a than nothing at all..

On that note, this isn't referring to anyone, I didn't state this was a game where everyone had to post 5 times a week, though I'm amazed at how many of you do! Just giving some more options really. I like flexibility. Happy players are posting players
Posted on 2008-02-11 at 18:49:44.

Topic: Forgotten Realms: The Unsung Heroes
Subject: Travel changes
---
Nebulous had made a decision, whether to further his ambitions, or lifespan was yet uncertain. Gafgerion was proving to be an unpredictable, and dangerous sponsor. But he had delivered on his promise of a magic item for each of his clients. Nebulos moved to the table and donned the brooch, fastening it to his cloak.

"Anyone have any guess as to what this might do? If not, I guess we shall have to wait and see although I'm no good at activating magical items blindly. Perhaps there is some kind of trigger involved;" Nebulos said as he pondered over what magic lay within the small accessory. Selena fastened the brooch to her cloak as well, and after muttering a simple word of power, he eyes began to glow a radiant blue, and she cast her gaze over the brooch, and each other member in the room.

After a moment she smiled, and grinned towards Nebulos and Whip. Whip however did little more than sneer back at her. "Ye be keeping yer arcane sight to yerself lass, less ye be hopin' at see all the man that be hidin beneath these robes of mine." With that Whips sneer became a crooked smile and he laughed as though he were the funniest thing in the realms, his hearty laughter causing his portly belly to bounce up and down with each guffaw. Selena of course merely rolled her eyes.

"The brooch's contain a medium amount of necromancy within them, though that should not really come as a surprise given our benefactor. I will need to utilize an identify spell to determine the specifics of the items. But for now, I suggest we move along and not keep the good master waiting." With that Selena moved on down the passageway after their sponsor. With a shrug of his shoulders, Whippersnapper followed suit.

(Presuming Nebulos follows)

"Come come" Gafgerion beckoned the others as they approached. The old 'man' --and the term is used lightly-- was standing before a stone archway, etched in dozens of intricately drawn runes of power. Beside the archway was a gold brazier with a white powder filling its depths. Reaching into the brazier with a gnarled hand, Gafgherion spoke the words distantis nexialus remendus and with a flick of his wrist the white powder exploded within the stone pillars to form a shimmering portal, the swirling vortex before them coalescing to show an image on the other side. It depicted a rather plain looking field, surrounded by a large grouping of trees. Gafgerion cackled and tapped his fingers together like some cruel mastermind as he peered into the portal. "Beyond the portal and in that forest lies a fairy Glenn. I want you all to go forth, and capture me at least three of the flittering flies. With their wings, I will be able to teleport you directly to the keep, even without having been their myself. I will leave the method of capture up to you, but I find lanterns or bottles seem to work just fine in keeping the little folk from flying away. Help yourself to any of the extra lanterns or sacks over there." He pointed to a corner of the room where beakers, lanterns, sacks, pouches, flasks and vials all lay in wait. "Gather your things and go, return to the spot upon which you appear with no less than three of those winged fae and I will reward you with swift travel, and perhaps something more."

Posted on 2008-02-11 at 17:50:34.


Topic: Back from being away
Subject: different name..
---
similar email..

welcome back.

Posted on 2008-02-11 at 17:21:20.


Topic: Forgotten Realms: the Unsung Heroes Q/A
Subject: Devalero
---
your update will come on the morrow.. being stolen away for the evening. Enjoy everyone.

Posted on 2008-02-11 at 06:32:47.


Topic: Forgotten Realms: The Unsung Heroes
Subject: Bart finds his voice
---
Bart was looking upon his would be companions, their strength, their resolve, their individuality, and was watching them come to proverbial blows as they bantered back and forth about their ideal traveling route. Bart struggled over his own thoughts on the matter and eventually mustered the voice from deep inside to interject with his own thoughts.

"Good warrior I believe you may have my experience over credited. I survived the war, on the staples I have supplied, but I was not on the front lines, my farm produced the food for the soldiers, as did any within Tethyr as was mandated, so my combat expertise is limited to chasing off the odd goblin who strayed too close to me land." He walked over towards Loriel and looked up at the woman over the back of Moira. "My mare may be strong enough to work and till the land, but I bow to your wisdom milady. I would hate to prove a burden should something unexpected befall the wagon or Alice o'er there. Unless someone has an alternate option that will allow swift and safe travel across the wilderness, perhaps the longer road is the most prudent one to take."

Bart turned and faced Elesia, whose hair shimmered in the early morning light. "Besides, we have Tymora on our side, she will see us through this with her blessings of luck."

Elesia tucked a strand of hair so fine, so brilliant in sheen it seemed like strung silver behind her pointed ear and smiled towards Bart. "Perhaps her ladyship will see fit to bestow an offering upon our quest." With a dainty little smile, Elesia reached across her chest to a pocket in her robe, and pulled the entire patch from her garments. Walking towards Alice and her cart with amazing grace, she stepped up onto the wagon and unfolded the pocket into a 2' round space of emptiness, and sat it upon the lower half of the wagon. With a giggle, she heaved on one of the footlockers, and slid it over, and into the patch until it toppled inside, out of sight. She whistled a little ditty akin to "Someone's in the Kitchen with Dinah" as she labored over sliding barrels and footlockers into the enchanted pocket. Bart stood amazed at the sight before him at first, before hopping up and aiding in her movement of the supplies. As he went to move the last barrel into the hole however Elesia stayed his hand. Bending over she simply picked up the extra dimensional portal by the edges, folded it back into a pocket shape and reattached it to her robe. "Too much and we'll have ourselves quite the mess." With a turn of her heel she stepped off the back of the now empty wagon --save for one last barrel.

"I would suggest we leave the last barrel here. The land will provide us with what we need, and what it does not, her Ladyship of luck, or that of the moon for that matter will surely see us well fed." Walking a short distance outside the gate, Elesia whistled a call that would put any mockingbird to shame, and soon after a pair of elegant white stallions, bit and bridles ready appeared from out of a small copse of trees. They trotted towards Elesia, who ran her fingers through their manes and patted their noses affectionately. "These are Sunshine and Daisy" Elesia said with an innocent smile. "They will see those of use without horses on our journey, as well as carry some small amount of extra gear. Perhaps now we can eliminate the cumbersome carts and wagons, and move more freely across the wilderness to our destination? I wish I could do more, but perhaps this will ease the burdens of travel."

Bart looked on the new arrivals and then at Elesia, where he once again made motion to drop to his knees before her, but caught himself, and instead gave her a deep bow of respect and thanks. "Alice can carry her share, but I can leave the wagon behind. With but a single wagon, and plenty of horses to pull it, we should make good headway. "I do not know priestess where one obtains such marvels, but once again you have my thanks."

Bart moved about and unhinged the wagon from Alice, who neighed happily at having the substantial weight lifted from her back. Elesia had mounted Sunshine, and moved towards Xaris, motioning him to sit ahead of her in the saddle with a come hither stare and a playful smile. "Up little one, keep me company on this long journey?" That left Daisy, free to carry Aelistae should she wish it, or to simply carry supplies.

"She is a kind and gentle steed priestess, she'll keep the bumps to a minimum if you wish to learn to ride."

As Elesia beckoned Daisy towards Linnix's cart, a large thundering of hooves came from behind them. A raising of calls and curses filled the air, as a dozen men on horseback, all dressed in armor and weapons rode hard towards the companions. As the group neared, the black spiked armor of Zacharius denoted him at the lead, and he rode his fellowship right towards the companions, with no obvious intention of stopping or veering to avoid them. "Move aside" he called as he neared. "Rabble has no place before one such as I! Onward Men, They will move, or they will be mowed down!"

((The 12 men on horseback as travelling in a V shape, a pyramid wedge formation and showing no intent on stopping. There is enough time for one full action (swift+movement+standard) before they are upon you.

Posted on 2008-02-11 at 06:10:19.
Edited on 2008-02-11 at 06:19:50 by Kaelyn


Topic: how many colours can you name in 1 min
Subject: yay for art class?
---
73
Posted on 2008-02-10 at 23:20:17.

Topic: Forgotten Realms: the Unsung Heroes Q/A
Subject: Update
---
From everyone but Devalero, I'd like a preferred Marching order, and of course a decision of which route to take towards the keep.

You may converse in the game thread, or come up with a general opinion and agreement here, and I'll update accordingly.


Loriel, I've added 2lb bag of ground mudpepper to your inventory. It's the hottest you could find.

Posted on 2008-02-10 at 00:40:48.


Topic: Forgotten Realms: The Unsung Heroes
Subject: A choice in travel plans
---
The hour had passed for the companions, some more easily and profitable than others. Loriel Xaris, Linnix, and Barrbarra had all been able to locate what provisions and extra equipment they had sought without incident or trouble, while Aelistae had come dangerously close to confrontation and bloodshed, leaving that ally with the loss of a few stolen heartbeats, and the admiration and kindness of a handsome stranger in the green.

As the priestess of Ellistrae approached the open gates of the city, she recognized Loriel, Xaris, Linnix, Barrbarra, Elesia and Bart were all awaiting her arrival. Bart sat atop an aging mare; the beast was tied to a simple wagon, upon which was stocked numerous barrels (6) and a couple small footlockers against the upper rail. There remained almost three feet of length remaining in the wagon, the width reaching four feet across from rail to rail. Both Bart and Elesia waved openly towards Aelistae as she neared, and they in turn received more than one dubious stare from onlookers as they openly accepted the drow amongst their company.

Loriel stood next to Moira, securing a small bag of some potent smelling spices. "Imported from Calimshan" was printed across the side of the pouch in bold black ink. Moonshadow, pawed at her nose standing next to her master, and soon circled around to the other side of Moira to be away from the ground mudpeppers held within. Finally, the companions were together, and they were ready to depart.

After seating and travelling arrangements were made, along with a general marching order decided upon, the group needed to decide how they were going to approach the keep's location. Looking at a map of the region Bart had brought along, it seemed roughly 300 miles cutting directly across the wilderness, and the Sulduskoon River if they made a straight shot for the Keep, or they could travel around along the trade way, past Castle Tethyr and then north to Zazesspur, cutting back east towards the Keep's location. Doing so while safer would add considerable travel time to the already lengthy expedition. Bart judges the route would cover almost 500 miles of terrain, but mentions that with less chance of encounters and more used roads, they may actually be able to cover more terrain per day than across the unfamiliar wilderness.

"I've packed enough food to keep us fed for a couple tendays, mounts and pets included. While rice, breads, water and some simple dried meats may not be the most luxurious of meals, they are staples of any campaign, and they saw us through the war, so they should suffice for our trip. So, with that in mind, I put the decision to you my friends. Do we stick to the trafficked roads, or cut north west into the wild?"


Posted on 2008-02-10 at 00:37:44.
Edited on 2008-02-10 at 00:38:32 by Kaelyn


Topic: Will you survive the coming zombie apocalypse?
Subject: I knew all those REs evil/ NotLD marathons would help.
---
93%
Posted on 2008-02-09 at 23:02:54.

Topic: Forgotten Realms: the Unsung Heroes Q/A
Subject: This will do for now.
---
I love the chance for more interaction and detail. While I personally will likely stick to my own photobucket, by all means copy any and all pics, maps diagrams etc I place here, on said site, as well as any PC pics you all might find along the way. Saves searching back when we're up to 50+ pages and you wanna know what that dashing npc you met waaaaaaaaay back when looks like.
Posted on 2008-02-09 at 07:04:00.

Topic: Forgotten Realms: the Unsung Heroes Q/A
Subject: *licks lips*
---
Ash was kissed by her?

wooow!

I'd risk the 9 charisma angry podgy wife for her anyday lol.

wonders if other pc's will find pics to represent them.. would be interesting to possibly form a collage or photoshopped collective (or original artwork based on some visual aides)


Posted on 2008-02-08 at 22:13:10.


Topic: Forgotten Realms: the Unsung Heroes Q/A
Subject: Some I'd asign for Aelistae
---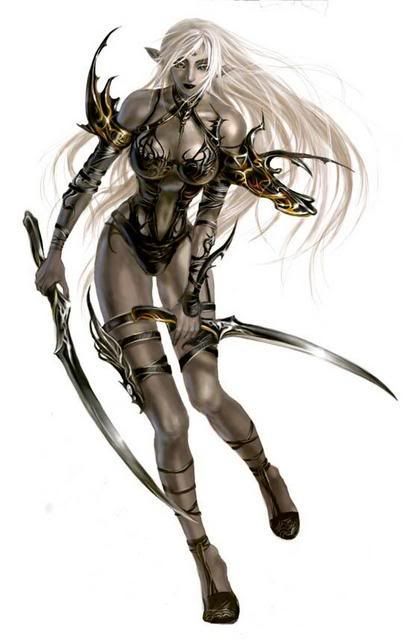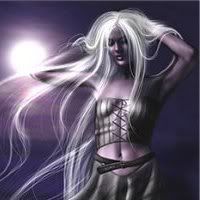 Posted on 2008-02-08 at 18:14:45.

Topic: Forgotten Realms: the Unsung Heroes Q/A
Subject: kisses for Ash
---
Look at the priestess kissing the married man'. hehe..

I figured pics for possibe recurring ncs of not ad what not would be interesting. Since the Pc's will be doing plenty to keep their images from fading into obscurity, I thought I'd give the NPC's a little somethin somethin to keep them more involved.

Posted on 2008-02-08 at 15:29:18.


Topic: What would you do with a million pounds?
Subject: with a million dollars..
---
I'd ensure my kids could go to any school and fulfill any dream their hearts were set on, then retire somewhere quaint with a loving wife and family.

Posted on 2008-02-07 at 23:08:19.


Topic: The Egg Tart Game
Subject: ..
---
Wax on.. wax off

Posted on 2008-02-07 at 23:02:37.


Topic: scattergories!
Subject: one more round
---
1. What is your name? Christopher
2. A 4 letter word: Crow
3. A vehicle: Chariot
4. A city: Whitehorse
5. A boy's name: Charlie
6. A girl's name: Carissa
7. Alcoholic drink: Canadian Club
8. An occupation: Chiropractor
9. Something you wear: Clothes
10. A celebrity: Christopher Walken
11. A food: Corn
12. Something found in a bathroom: Cleaners
13. Reason for being late: Car accident
14. Something you shout: Crap!
15. An animal: Cayote
16. A body part: Colon
17. Word to describe yourself: Cunning

Posted on 2008-02-07 at 23:01:21.


Topic: Forgotten Realms: the Unsung Heroes Q/A
Subject: Pictures in the game..
---
Do pictures help with portraying npcs'? Do they detract from the game?

do you like them? dislike them? Maybe leave them as simple links instead of entire pictures? please let me know your thoughts.

Posted on 2008-02-07 at 22:49:45.


Topic: Forgotten Realms: The Unsung Heroes
Subject: there you are
---
And so up she climbed, above the darkness which enveloped her, and above the dangers of the ruffians below. As she reached the lip of the rooftop, a leather gloved hand met her and hoisted her up to the rooftop. There, before her was a man in his early thirties dressed in fineries befitting a noble, but bearing the weathering of a man who had long traveled the roads of the world.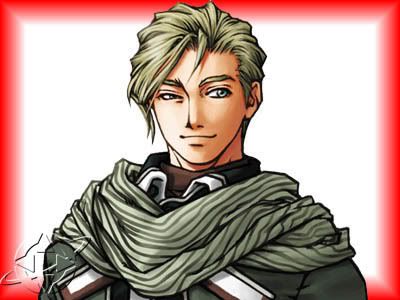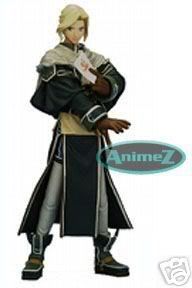 "Ah, the rumors of an Illithyri gracing us this day, but they did not do justice to the beauty that stands before me. You are far from home Aelistae D'Vrann, Blade Siister of Ellistrae, and I fear the common folk do not look upon the moon and her Ladyship in the same light as you." The stranger took a step back to give Aelitstae a once over. "Forgive me, my name is Nash Lambert, and I couldn't help but overhearing you earlier at the Queen-Monarch's proceedings. Do not think me one to eavesdrop, but one can never be to careful in these days of ulterior motives and vested interests. It would appear to me that other's too have taken an interest in you priestess, though I dare say they are not nearly as innocent as my own. This is the closest I have been to one of your kind, so forgive me if my eyes linger, or wander anywhere they should not for I mean no disrespect, and my wife would certainly hang me herself were she to think me fraternizing with any woman, much less yourself."

Ash took a look around from where he was standing, and pointed a distance of some half dozen blocks to the north, where the gates of the city could be seen rising above the rooftops.

"While my curiosities would bid me entice you with food and fun I have a wife who will be wondering about my prolonged absence, and you have companions awaiting your arrival. Stick to the rooftops when available, and stick to the main thoroughfare when not. The looks may be more plentiful, but it will certainly be safer than any more back alley side ventures." Turning to Aelistae he grinned a slight smirk and spoke with obvious sarcasm "Oh, and welcome to 'civilzation.'

With that he stood there and ran his fingers through his sandy locks, a slight smile upon his lips.

Posted on 2008-02-07 at 22:37:07.
Edited on 2008-04-06 at 21:06:55 by Kaelyn


Topic: Forgotten Realms: the Unsung Heroes Q/A
Subject: And Ginafae is matching me post for post!
---
I think I can whip off one more before dinner plans... let's see if we can't keep this going!

Posted on 2008-02-07 at 22:10:38.


Topic: Red Dragon Arena Q&A Page
Subject: hehe..
---
I get the honor of giving Wyrmsting their first applaud.. welcome to the inn!

Posted on 2008-02-07 at 22:05:08.


Topic: Red Dragon Arena Q&A Page
Subject: IMOHO...
---
I want to rub your shiny head deva for good luck before battle.. would you mind?


Oh.. oops. posting initiative.. that seems the most viable option. Works for me!

Posted on 2008-02-07 at 22:02:42.


Topic: Forgotten Realms: the Unsung Heroes Q/A
Subject: Cd's for the DM?
---
hmm.. maybe if I get enough I can turn them into applauds from Olan haha..

Anyways, You guys are doing amazing, far surpassing my expectations of speed of progress. The games been up for 3 days and we have over 30 posts. that's fantastic!... Applauds for everyone from me, the DM.

Posted on 2008-02-07 at 21:55:10.


Topic: Forgotten Realms: the Unsung Heroes Q/A
Subject: Gafgerion...
---
is my father's sister's uncles former roommate...

what does that make us?

Absolutely nothing!




Posted on 2008-02-07 at 21:06:29.





View/Edit Your Profile | Staff List | Contact Us


Use of the RDINN forums or chatrooms constitutes agreement with our

Terms of Service

.

You must enable cookies and javascript to use all features of this site.