Topic: Voyages of Rocinante - Serenity/Firefly RPG
Subject: It all comes together ....
---
Wyatt Sung was a very observant man, and he had an intuition about things that had served him well during the war. When Gator was buzzing over the valley, he had noticed that the sensors picked up a large house, many people, a large area that was very hot and another that was very cool. This was interesting to note because the locals he had talked to said this farmland was empty of people and was cultivated by robots.

Except farmers don't use robots unless they got money. Corn and Sunflowers ain't exactly cash crops around here, they just grow real high

Then the Angel shows up, hot to blow them out of the sky without a hello or get away from my property. Wyatt knew these weren't professional but they weren't afraid of killing. Everything in Wyatt's gut told him they'd somehow pissed off some local big shot with money, means and not much sense.

"Good show, people," Wyatt grimly acknowledged. "But I'm through playin' with this ben dan.John, see if you can't punch into the pilot's comm," Wyatt shifted his hat so that the brim rode low over his eyes. "Tess, keep on doin' what you're doin', only take us back toward that party Gator flew us over some time back. They got a nice heat signature as I remember."

"Captain-san," Willow called over the comm." It could be nothing, but there's smoke off the port side. Seems odd, all the way out here. Might have something to do with our, ah, predicament. "

Wyatt had seen the smoke too. It agreed silently with the theory he had formed, ""That angel ain't flyin' like a pro. Take him low, fast, an' straight to the fires o' hell. Hopefully he'll play right on our heels and when those missiles hit the flames he'll be too close behind t' pull out an' we'll be addin' one more pig t' the pit.

John finished hacking into the comm and put it on main speaker.

"You got them?"

"Umm Negative sir. "

"Well something just gorram blew up!"

"Umm Yeah, that was ... the missiles just lost power and dropped Sir. but we got them running now!"

"You idiots! You got a gorram interceptor that I paid good money for. I want them dead! Dead! they ruined my party, my guest have all left and took my whores with them! Dead! Dead ...."

Suddenly the power shut down on the co-pilot console. John hit a few buttons, swore and without a moment of hesitation, rolled under the console to start fiddling with the wiring.

Wyatt snatched up the mic for the onboard intercom system. "Wolf...I need that system back online. Be a good fellow an' see to it, won'tcha?"

In the engine room, Asher realized that he made a mistake. he was so anxious to help and be useful that he did exactly what he should do. "Wolf.. get the beacon off….. there's a set of jumpers in the tool box to fix what I pulled." The kid ran to the box and in short order returned with the clamp-ons. Wolf had already disconnected the beacon by pulling the wires out in the right sequence.

"Here .. this'll bring the line back up... Kora believed in being ready… she'd showed me a lot work'n on the gear..guess I need some more time with wiring. " Asher said.

Wolf looked up, "Go to it then. You need to reset the circuit as soon as you are done. Back panel, flip the switch with the orange showing. It a safety precaution, so it don't fry you inside out." The mechanic worked as fast as he could to move power into the engines and the flight controls for the new pilot. He could not do two things at once and he knew that Asher needed to fix the mistake in save face in his own mind.

In the cockpit, Tess was flying hard and fast but never lost her cool. She pulled a quick bank maneuver and then pulled back the controls to switch around the ship in midflight. The missile corrected course but turned a wide turn as they reacquired the target. The ASREV was way too close behind, stupid pilot didn't know enough to stay away.

"Ain't outta these woods yet," she agreed, "'Suppose'n we can't fool these boys with that trick again, seeing as how we're fresh out of pulse beacons." Tess said.

"John, once those systems are operatin' I want t' know everything there is t' know 'bout that property, who owns these here fields, an' what paper he wipes with." Wyatt asked calmly. Folding his arms across his chest, Wyatt's cold tone and expression didn't change as he added, "Welcome to Rocinante you two. You each get one share o' the haul, room, board, an' all this here entertainment as icing on the cake."

Tess grinned as she continued to duck and dodge, "Sounds shiny, Capt'n. Always did like a little bit of engagin' entertainment with my grub. Let's see about gittin' through this before I shake your hand and start movin' into that room.

Asher finished putting the wiring back into place and rigged the jumper cables. He ran over the circuit box and opened it up. Sure enough, there was the orange next to the circuit breakers, except there were four. He called out to Wolf but the big man was engrossed in his own work so Asher reached up and flipped them all.

Tess voice suddenly rang out on the comm to engineering, "Alright boys, it's lookin' like we're gittin' to try that Immelmann after all. I'm following her up with split-s, so make sure to watch our hydraulics and stabilizers so we ain't going up in a purty show of fire and shinies."

No sooner than Tess had called out to the engine room, her power levels spiked up and her flight control became that much more responsive. Next to her, the co-pilot station lit up again. John leapt up from the floor and immediately tapped into the cortex.

Rocinante lifted up as if going into a climb and them twisted around in midair to fly back over the ASREV as the missiles corrected course again. Within the cockpit of the Rocinante, the open channel still was there.

"The gorram pilot won't stay still!"

"Look out!"

The ASREV exploded into a fireball in the wake of Rocinante as one of the missiles found it a more acceptable target. The other stayed on its original target. Tess leveled out and headed towards the valley. She pushed the engine into the red even with the boost of power - the last missile closing in.

John called out as he got information, (Yardiff Bey, landowner, long rap sheet, mostly drugs, spends a lot on toys & women, on the fed's watch list but obviously not big enough fish to bother with. )

The missile was close enough to reach out and touch as Tess brought the ship over the valley. She cut the burn on the main engines and then did the impossible. She pulled back and rose into a climb, then shut off all power to force Rocinante to fall as gravity reclaimed its hold. Then she pulled the power back on and reversed the ship's position to soar over the last missile as it lost its heat signature.

And pick up another.

Yardiff watched the display of wild avionics and then realized what was happening. As the missile flew directly at his open pit bbq that he was so proud of, he screamed out to the heaven, "But this was supposed to be my day!!!"

*BOOOMM!!!!!*

The missile exploded with a fiery display that tore up the ground and lit up the sky. The shockwave destroyed all the glass of the house moving out and then the second wave destroyed the house completely. Rocinante flew away from the explosion unscathed and once again with a pilot that would love her well.


Posted on 2012-09-19 at 03:06:48.


Topic: Voyages of the Rocinante - Firefly RPG QnA
Subject: Well
---
Bwahahahahahahahahahahahahahahahahahahahahahaha!

Posted on 2012-09-17 at 18:57:28.


Topic: Voyages of the Rocinante - Firefly RPG QnA
Subject: really
---
I see Loki is going for shortest life span ever in a Alacrity run campaign.

Posted on 2012-09-17 at 18:51:39.


Topic: Voyages of the Rocinante - Firefly RPG QnA
Subject: sleepy
---
I realize you are all waiting patiently for me to post but I have to admit to being exhausted today so I doubt I will get to it today. More likely tomorrow or Wed.

Posted on 2012-09-17 at 18:00:47.


Topic: Voyages of the Rocinante - Firefly RPG QnA
Subject: A brick?
---
A brick with the ability to zero out gravity and control the effects of inertia on it so I think that you have a better chance than you think.

Posted on 2012-09-17 at 12:14:21.


Topic: Voyages of the Rocinante - Firefly RPG QnA
Subject: in case you were wondering
---
Here is what she is thinking of:




Which will be interesting.

Posted on 2012-09-17 at 01:32:06.
Edited on 2012-09-17 at 01:35:16 by Alacrity


Topic: Voyages of the Rocinante - Firefly RPG QnA
Subject: wait a sec
---
I shot Asher in the back the day before he got blown up. I am not a complete ogre.


Posted on 2012-09-16 at 17:56:25.


Topic: Voyages of the Rocinante - Firefly RPG QnA
Subject: Sigh ... here we go again
---
Loki - you may find solace and comradeship with Tann on the "Alacrity has no sense of humour" front. He has been telling me that for years. I do have a sense of humour but it is dry, very dry, maybe too dry. For example, my last post was written to be humourous.

Yoohoo? Celeste? You out there? Ship needs a pilot, game needs a post.

Posted on 2012-09-16 at 14:29:34.


Topic: Voyages of the Rocinante - Firefly RPG QnA
Subject: consider this
---
Without Asher, Wolf wouldn't know that Kora built a shunt.

Also

Everyone fumbles once and awhile. Best play the better man than to be remembered as that dick when the fumble come round to you.

also

Your GM has zippo tolerance for pranks and foolery that does not enhance the game (I've killed for puns)


Posted on 2012-09-16 at 02:03:44.
Edited on 2012-09-16 at 02:05:15 by Alacrity

Topic: Voyages of the Rocinante - Firefly RPG QnA
Subject: more
---
Would like to hear from Celeste, Tann and Vanadia.

Posted on 2012-09-14 at 19:33:39.


Topic: Voyages of the Rocinante - Firefly RPG QnA
Subject: I know
---
Isn't this exciting??

Posted on 2012-09-14 at 17:42:58.


Topic: Voyages of the Rocinante - Firefly RPG QnA
Subject: Ok
---
In my rolling for the current scene, Asher got a serious botch for the disconnect of the pulse beacon. So he has pulled the wrong power and shut down the co-pilot console. This is what makes for good role playing, adversity in the face of missiles.

Posted on 2012-09-14 at 16:33:54.


Topic: Voyages of the Rocinante - Firefly RPG QnA
Subject: Gator
---
Gator is in the tall grass on the ground breathing in dream drowsy smoke and feeling dandy.

Posted on 2012-09-14 at 16:26:35.


Topic: Voyages of the Rocinante - Firefly RPG QnA
Subject: For Bromern and Tann
---
For some unknown reason .... the co-pilot chair position on the bridge just lost all power. Like someone yanked the power supply.

That would be where John is sitting/working.


Posted on 2012-09-14 at 15:44:12.
Edited on 2012-09-14 at 15:44:32 by Alacrity


Topic: Voyages of the Rocinante - Firefly RPG QnA
Subject: hold on the sifu
---
Robert if you could hold back on the posts until thistense moment has passed, I would appreciate it. Feel free to offer suggestions in the forum though.

Posted on 2012-09-13 at 16:20:21.


Topic: Voyages of the Rocinante - Firefly RPG QnA
Subject: well
---
The "wait for others" to post really bugs me as a GM. I will tell you wahat happens I promise. If you say you are running left and Asher runs right, let me decide if you collide or pass each other. Online gaming requires some faith in the GM and I think I can be trusted (even if I do produce twitchy players)

You have missiles flying at your ship, you wouldn't stand around and wait to see what others can do. John can do a number of things right now from hard to easy.

Come up with a fancy tech way of producing a fireball (If I shunt the power to the fuel cells and release the fuel into the turbine, we could create a high intensity fireball....)

Try to shut down the ASREV with Unification War codes

Dump the sanitation tanks to see if the water and waste will foul up the missiles.

Try to boost the sensors so Tess can find a heat source to distract the missiles

Try to tap into ASREV comm-link to listen in, find out who is trying to kill you which might make the decision on what to do

Toss Jayne out the airlock

Either way, you don't need to wait for others to post. If you have a question or need clarification, PM me. Tann something sends me a list of questions and I don't mind.




Posted on 2012-09-13 at 12:26:51.


Topic: Voyages of the Rocinante - Firefly RPG QnA
Subject: Argh
---
You cannot all wait for each other to post. If you all wait then no one posts. If no one posts, I get sad. I then think that no one loves the game and therefore I am unloved too. If I am unloved then I am not gonna play games here anymore. I will shave my head, leave my family, wander the roads of North America as a broken man.

All because you wanted to wait to post. Do you want to risk that?

Posted on 2012-09-12 at 22:24:23.


Topic: Voyages of the Rocinante - Firefly RPG QnA
Subject: Serious fire power
---
Saw this today in the interweb, made me think of the game and some villian you'll have to meet in the future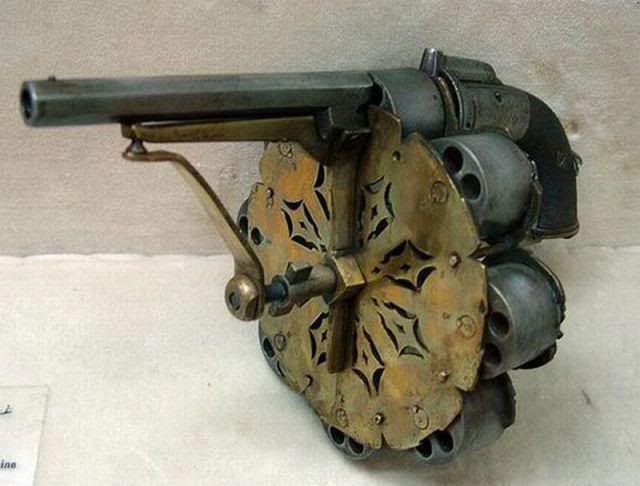 Posted on 2012-09-12 at 12:33:28.

Topic: Voyages of the Rocinante - Firefly RPG QnA
Subject: ummm
---
I don't think Jerry Ragovoy had two heat seeking missiles chasing him when he wrote that song.

Posted on 2012-09-11 at 16:03:01.


Topic: Voyages of the Rocinante - Firefly RPG QnA
Subject: btw
---
Yes I know I need to update characters on the character thread but I have not had the liberty or free time as of yet and I figure you'd prefer if I post what was going on first.


BTW2 - I will be letting Teller of Aryn play a character in the next campaign who, may or may not assist or interfere with the crew of the Rocinante. Sorry to be vague but this is a bit of an experiment with multiple plot lines.

Posted on 2012-09-11 at 14:27:19.


Topic: Voyages of the Rocinante - Firefly RPG QnA
Subject: Never say
---
Never say that I don't give alternatives. I am sure that people could come up with other ideas outside the ones I suggested.



Posted on 2012-09-11 at 14:23:19.


Topic: Voyages of the Rocinante - Firefly RPG QnA
Subject: flares and chaff
---
The flares and chaff used in miltary are specifically designed for counter measures and a flare gun would not work. Looking for a heat source, check the sensors! Maybe John can boost their effectiveness somehow? I hear that someone has a bbq pit going right now that a number of fatty pigs fell into as a transport blew by. Maybe you can find it, cut the engines as you glide over ...

or
You do have decoy missiles as well.

or
Asher has a case or two of grenades.

or
You could do a steep climb, go to hard burn while still in atmo and cause a fireball of thrust matter that could/might destroy the missiles and put you in the black but could burn out your engines and leave you sitting ducks.



Posted on 2012-09-11 at 12:15:07.


Topic: Voyages of the Rocinante - Firefly RPG QnA
Subject: alliance stuff
---
Not sure if ASREV is really an alliance only term. As to John being on the other side of the war, so was Sam but no one said anything. So it is up to players if they want to make an issue but John certain just helped them immensely. Wolf, Tess, Asher and Willow all did not fight in the war.

I have left it up to Asher and Wolf to shut down the Pulse beacon. It means they can't use that to lock on you again but it also means if local authorities come to check out the explosions, they are less likely to trace you.

So you might want to look for a strong heatsource to distract the new missiles. the robot culivators are not hot enough and spread over too big of an area.

Posted on 2012-09-11 at 01:36:34.
Edited on 2012-09-11 at 01:37:47 by Alacrity


Topic: Voyages of Rocinante - Serenity/Firefly RPG
Subject: War is over son.
---
Two missiles flew towards Rocinante, their systems locked on the pulse beacon of the ship. For Tess. this was no longer a simulation - it was a trip down memory lane. missiles are fast and accurate, but they can't turn quickly or adjust course on the fly. the key to avoiding the missiles was to make sudden and rapid changes in her flight. She was doing a lot of what gator was just showing but her hands flew across the controls and compensated for the changes so the replays and engines kept on flying.

John moved to the co-pilot station without asking permission and began to type into the computer system. ""It's black market, probably damaged from the war. Push it and something might break." he said out loud as he quickly typed. He called them engine room from the comm, "Asrev's got missile lock, disable the pulse beacon."

he typed into the system the algorithm that he used during the war when he was going into a battle zone. missiles would often fly and friendly fire was a big risk for a medical Evac crew. John learned how to disable missiles quickly. But the auto destruct wasn't working.

(Assuming something about "of course, first thing they change!")

He changed the tactic and tapped into the nav -comm to boost his signal and then used a sweeping multi-frequency burst that should confuse the guidance system. Tess and Wyatt could see everything he was doing on her screen but she was too focused on the flying to make a comment. The captain was putting his faith in them at this moment.

Willow and Trish ran from the kitchen and went to opposite shuttles to begin the pre-flight warm ups so the shuttles could fly at a moment's notice. It was what they drilled and the drills helped but fear held each lady's heart.

In the engine room , Wolf hear Tess on the comm, "Hope you boys is ready down in engineerin'. Things might'n be gittin' a little dicey."

Dicey, what the Wuh duh ma huh ta duh fung-kwong duh wai-shung doh did she mean by dicey? he thought but then the ship started to turn and bank. Not like before with gator, but controlled and calm, even at the high speed. No fear of relays blowing in this lady's hands.

Ash came running into the engine room. Wolf knew it was bad whatever was going on.

"You tell me what you need." Asher asked.

"I have no idea what I need, what the guay is going on?"

"Asrev's got missile lock, disable the pulse beacon." John Ryan's voice came over the comm as if he had heard the question.

Asher was confused at first but the realized that Wolf had not been on the ship long and had very little ship experience before hand. No wonder he was confused

(assuming Asher will say something about Kora put a shunt in on the Pulse beacon. it is on the far port control panel)
Just as the Tess was running out of tricks and the missiles were getting dangerously close, their engines sputtered and they started to lose altitude. The klaxxons stopped as the two tin-birds fell downwards towards the fields.

On the ground, two robot culivators were heading back to the farm, the hoppers full to the brim with dreamdrowse plants picked at the height of their cycle. The two robots had just completed harvesting the fields when all of the sudden, two missile fell from the sky and zoned in on them. Both exploded with a huge cacophony of impact and explosive might that completed destroyed the robots, and about 6 million credits worth of dreamdrowse, based on current street value.

(assuming some cheering in the cockpit)

John smiled as the missiles fell to the ground and exploded without harming the ship. But a look between him and Tess confirmed they were both thinking the same thing. They won't make the same mistake twice"

Sure enough the display lit up that two more missiles were being fired by the ASREV. They would most likely be heatseekers, and locked on to the engines. The danger was not over yet.

Posted on 2012-09-11 at 01:31:30.
Edited on 2012-09-17 at 12:14:56 by Alacrity


Topic: Voyages of the Rocinante - Firefly RPG QnA
Subject: lost internet
---
I lost the internet on the weekend and only got it back this morning. I will try to post today if I can.

Roger

Posted on 2012-09-10 at 13:19:47.