Topic: Get To Know Your Inn Mates!
Subject: and again
---
Favorite show – Big Bang Theory
Favorite shoes – I have size 14 feet, so whatever fits
Favorite book – Don Quixote
Favorite Sweet – Banana Cake
What do I hope of becoming as an innmate – Part of my plan to TAKE OVER THE WORLD
Motto – Ban them all, Let Olan sort them out.
Most common class – I'm a DM through and through
PC or gear - huh?
Favorite Time of Day to post – Sunday afternoons
Favorite dragon – The Dreadnaught in Audalis (who I should write up some day)
Tree - Maple
THIRD thing you do in the morning- Get William a milk
Married or Single – Married (To Vanadia)
favorite vacation destination- Algonquin Park
Favorite Veggie: Asparagus
Favorite Meat: Lamb
Favorite Seafood: Lobster
Favorite Beverage: Vodka and Tonic
Favorite Bread: Pumpernickel
Favorite Spell: Lightening Bolt
Will there ever be another RDINN Get Together? Did we have one that I miss? Olan and I should know
Favorite hobby (besides RPG's)? Photography
Flora or fauna, and why? Flora because Fauna is too easy to mispronounce.
And my question ….
Favourite Wandering Monster: Gelatinous Cube.



Posted on 2010-11-22 at 14:27:02.


Topic: Voyages of the Rocinante - Firefly RPG QnA
Subject: Grab the hook
---
The history of Ma is not a secret. Willow, Wyatt or Sam would have told you eventually.

The conversation started by Bowman with Wyatt will take place in the late "Morning" on day six of the journey. I will use it as tie into something so please, post where you think your character may be at that time.

Don't get all twitchy!

Posted on 2010-11-19 at 14:25:47.


Topic: Weird War II Q n A
Subject: English please
---
Vanadia will be away on a business trip until Thursday. She will try to post before the weekend.

Posted on 2010-11-15 at 12:28:52.


Topic: Voyages of Rocinante - Serenity/Firefly RPG
Subject: take my love, take my land
---
Newhouse, Beylix, Outside Rocinante's Cargo Bay, 2:20 pm, Day Three

"The amount we agreed upon, Benny," Willow began," and I hope enough to turn your luck around. Can I send you a wave by way of Darla's? I may want to catch up with you after this - see how you're doing."

"Ummm.... Sure, for the next few days at least. Might try my luck elsewhere." Benny says as he opens the purse and gives a precursory look at the coinage. He pulls out the piece and goes to hand it over but he hesitates for a moment, looking at the piece long and hard like he is trying to determine something about it. Afetr a moment or two he hands it over to Willow. "Listen, Miss Willow. If you were anyone else I'd be off and running but ...well no one has treated me like a person in so long." He looks all around to see if anyone is watching. "I tried to sell this piece about a year ago on Beaumonte. Some Tongs were offering a goodly amount, not like this but I was really in bad straits then. Anyway, long and short of it, is they gave me half and I went to get the piece, but when I returned – they were all dead. Someone or someones had killed them all, and they weren't a weak bunch. So between them and your friend with the gun at the bar, I want you to be sure you want this. I'd sooner give you the money back and drink myself to death than think harm would come to you by my hand."

(assuming Willow will still take piece, some conversation here)

Benny nods and pockets the purse. "Well you are gonna be on that ship in the black and you got plenty of folk to watch over you so, good Luck to you. At least, better luck than the piece ever brought to me."

Breaking Atmo, Beylix, 4:00 pm Day Three to Day Six 9:00 am

Wolf arrived through the cargo bay door a few minutes before the fuelling ended, looking particularly pleased with himself and about as relaxed as anyone has seen him. He carries something in his hand when he comes in but he doesn't share what it is with anyone. (300 Credits for the fuel, docking fee, septic flush and fresh water. Should be higher but SPA only bills you for the fuel.)

As soon as the clearance is received from the tower, Sam has Rocinante in the air like the proverbial bat out of hell. The engines are running smooth and the ship breaks atmo without a hitch. Soon afterwards, Sam plots a course and pushes the engine into full burn. As always, there is a brief moment of silent, and then the sound, so much like a horse in full gallop travels across Rocinante from stern to bow. Back into the black again, the crew returns to the life they live off the planets and the passengers re-familiarize themselves with the routine.

There is an initial amount of excitement when Willow returns to her medical bay to find a dead body awaiting her there. Seems in all the hustle and bustle of the day, no one mentioned poor Chad to the doctor. (feel free to play that out)

Pearson keeps to his word and keeps to himself and the passengers for the journey. He makes a brief attempt to help out around the ship but receives cold shoulders and glares so he stops after a short time. The townfolks have many meetings with him to determine the proper "whattodo" and "wherefors", and he seems quite cordial about their rules and guidelines.

The crew get a chance to meet the newcomer and talk a bit to get to know each other. Trish seems to take a shine to Andrew which is always a good thing. Andrew knows computers and electrical systems well so Wolf and he get along and even work together on a few redundancy systems on the trip but the engines run well for the journey to the Regina and there are no incidents.

The daily waves between Pearson and the sheriff plus Blake and his son go off well and all parties seem placated if not pleased with the situation. Jimmy whines and moans a lot and keeps begging for his dad to rescue him but the banker holds firm on his resolve.

Come to Regina and the blockade is not only there, but a new battle cruiser has appear (the Sheldon Cooper). A wave from Asher warns that there are quite a few alliance patrols on "shore leave" in town and best if you keep a wide berth.

As planned, at 9 am on the sixth day of your journey, the townsfolk load into the shuttle with Pearson and the body of Chad. Asher is contacted to watch for the shuttle and Wyatt and Sam give him a terse rundown of the situation and their thoughts on Pearson. Asher promises to keep an eye on things and not let his guard down.

The shuttle departs and the once again Rocinante is yours and yours alone. Sam plots a course for the Lullabelle Mine on the Angel Hair comet and you begin what is hoped to be the profitable side of this journey. Not to mention a chance to see Kora again.


OOC: This is a chance to get to know everyone and for everyone to get up to speed on everyone's plotlines. Feel free to back post the conversations and stories.


Posted on 2010-11-14 at 19:54:53.


Topic: Continuing Where We Last Left Off
Subject: Along came a spider or three
---
Kilgim grabs Dapple firmly and holds him as he finishes his prayer, "Don't give me lip 'laddie'" He says quietly and then pushes his healing power into her. Dapple is somewhat amazed once again at the strength of the dwarf and how he really cannot be moved if he doesn't want to be.

Arien sees the threads retreat and is released from his guard so he engages the spider that Maximus is facing. Arien moves to the right flank, opposite to the gladiator and attacks with his flaming sword. the creature moves fast and dodges the first blow but Arien strikes hard with a backhand follow through to the side of its face as it tried to bite him.

Flynn draws on his fiddle and play fiery angry burst of music while muttering an incantation. From the fiddle bursts forth a flaming arrow that strikes the spider that is fighting Maximus and Arien. The flames spread across the arachnid's upper body, causing it great pain.

Maximus moves to the left and dodges a swipe of the spider to hot hard with his vorpal blade. The wound is the final blow to the spider as it collapses and twitches once before dying.

Adrian moves to attack the downed spider, dismissing the greased area so not to trip himself up. He strikes a hard blow, deep into the head of the spider. The blow is not enough to kill it and the spider manages to get a bite in on the mage. The wound is a small one but the Adrian staggers and falls, frothy mucus coming out of his mouth.

Char moves with speed and grace to hit the spider with a mighty overhand blow before running and launching himself in the air off the far wall. As he does the spider attempts to bat him out of the way and manages to knock Char flying onto its back. As Char hurriedly tries to find a hold, the spider thrashes around, madly attempting to dislodge its passenger.

Dapple sizes up the situation quickly and quickly runs wide of the fallen spider and Arien to throw daggers at the spider near Adrian. All three daggers find their marks and the spider squeals pitifully before dying.

OOC:
Dapple: Fine (back to full)
Arien: Lightly Wounded
Char: lightly wounded, Ride'm cowboy
Adrian: Lightly wounded - Poisoned
Two spiders dead, only the one being ridden by Char is alive and it is seriously wounded.


Posted on 2010-11-13 at 19:31:35.


Topic: Weird War II
Subject: Dead man walking
---

In all the times that Karl had used this lodge for his recreation, no one had ever accidently come this way. It was very remote and away from civilization, which is why he liked it, just as his father had before him.

"Nothing is wrong citizen! " Karl called out but pulled his luger from side holster, and backing to the door. The girl was on the floor where she had fell after he slapped her, not crying as most do but not moving either.

Karl flung open the door (it does open inwards to the cabin) and looked for this lost hunter or farmer who dared to disturb his fun. The light from inside spilled out and he saw a man standing at some distance. he took a step forward and was about the open up on the man when the barrel of the shotgun caught his peripheral vision.

McGuiness saw the blond haired soldier open the door and had the man's forehead in sight, ready for the kill. Then suddenly, the man convulsed. An arrowhead seem to blossom out of the lower part of his neck.

Romo and Brutal watched as the quarrel head popped out of the man's upper chest. He coughed ounce and had a face that looked shocked at his own death. Then he fell to the ground at Brutal's feet, no longer breathing.

Inside, McGuiness and Romo can see a very pretty blond women crouched on the floor on the far side of the cabin. She is hurriedly reloading the hunting crossbow she has in her hands.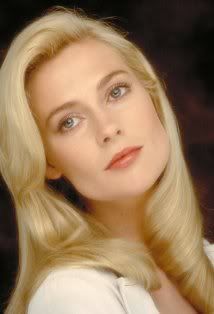 Posted on 2010-11-13 at 18:54:12.

Topic: Characters in Weird War II
Subject: Alistaria Thanatos
---


Name: Alistaria Thanatos (Astrid)
Aliases: Star, Dove, and Fenir
Age: 25
Rank: Lieutenant (Honorary - Civilian)
Height: 5'6" at full height, 5' when slouched
Weight: 120 lbs (slight almost waifish)
Hair: gold blond with white highlights
Eye: steel blue
Tattoo/scar: double pentagram enclosed with ourobours on left wrist, triquita on right wrist.
has several large scars across face and body is overall scared.

Agility : d10
Strength : d6
Vitality: d6
Alertness:d8
Intelligence d12
Willpower d12

Assets
Intimidating (Minor) - a combination of the facial scars and her general curt expression
Natural linguist (Minor) - languages come naturally to Star.
Highly educated (Minor) - foremost expert on occult and supernatural

Complications
Ugly as Sin (Major) - Scars from your days as a captive have ruined your face and body. Often wears a hooded cowled shawl when in civilian garb and hunched to hide her face/features.)
Memorable (Minor) - Between the scars and the curtness, people remember you
Straight Shooter (Minor) - Tends to be blunt, curt and lacking social niceties
Prejudice (Minor) - Petty dabblers in the dark arts
Superstitious (Minor) - Comes with the knowledge of the Supernatural

Skills:

Influence - d6
Specialization: Barter -d8
Knowledge -d6
Specialization: Herbology d8
Specialization: Occult d12
Specialization: Ancient Languages d10
Linguist - d6
Specialization: German d10
Specialization: Icelandic/Norwegian d8 Medical Expertise - d6
Melee Weapon Combat - d6
Perception - d6
Specialization: Intuition - d10
Specialization: Empathy - d8
Equipment
Helmet
Jacket/Pants (Reinforced)
Jump Boots
Suspenders
Pistol Belt
.45 Caliber Pistol with holster (+two mags)
First Aid Pouch w/ Carlisle Bandage
Fighting Knife w/ M8 Scabbard
M1A1 Carbine w/ Folding Stock (+4 mags)
Canteen w/ Cover
Gas Detection Armband
Musette Bag
Entrenching Tool
Paratrooper Gloves
2 Fragmentation Grenades
Supplemental tie-on First Aid Kit
Carbine Ammo Pouch


Background

Alistaria Thanatos was raised by her scholar father and mother who was Romania aristocracy and a practising occultist. Pulled into both worlds of the academic and ancient occultism, she has earned several doctorates and is known as a specialist in Supernatural Studies.

Afetr she had several "eye opening" experiences with the occult at an impressionable age, Alistaria decided at the age of sixteen to live with her aunt in Romania. She was a natural study at this and languages but she had negative experiences with those that used the dark arts without proper study, causing her to question the morality of those who simply dabble at the arts being black, white or a veiled grey area.

She was in France, studying pagan summoning rights and unaware of the geo-political strife in the world, when Germany invaded France. Alistaria chose to continue her research and did not get out when she could. Not long after, she was taken by the Germans who were very interested in her because of her fluent grasp of the language and several PHD's. The Germans made many offers to fund her, to give her access to books and resources, if she helped them with their research on the occult. At first it seemed like a great opportunity but soon realized the SS had plans for this research. The knowledge of her gypsy/Romanian heritage made them distrust her though. They ignored all her warnings, making it clear to Alistaria they had no idea what they were getting into. Alastaria soon realized the extent of their plans and began to sabotage their rituals. Later she tried to flee but it was too late. They realized that she was withholding information and took her prisoner. She was tortured viciously with fire and acid (scars) and held captive for a long time.

Alistaria was rescued by the team and was invaluable to help them defeat a monster the Nazi awoke called Nosferatu. Since then she have been on the team fighting against the SS Occult division.

Having been through so much and seeing things that others would deem hellish, Alistaria is quite an reserved. Some would mistake her for being shy or withdrawn if not for the imposing aura about her. Although she speaks to few and not often, the members of her team have come to rely on her knowledge and skills. Alistaria trusts the members of Yeolde above all others.

Although a civilian, Star has completed basic training and is knowledgeable in the use of guns and fighting. She has no qualms against killing the Germans who held her captive for so long. She has an honorary rank of Lieutenant, but does not pretend to command her team mates.


Posted on 2010-11-13 at 18:52:45.
Edited on 2015-03-11 at 07:34:31 by Alacrity


Topic: Continuing Where We Last Left Off Q&A
Subject: I'm not dead yet
---
Yes, health issues. I'm a middle age over weight under active male eating bad foods and indulging in a wild party life. It had to catch up to me eventually.

Okay - I'm lying about the party life.

I'm great at denial but I need to see the doctor and do the tests and live with the results.

Posted on 2010-11-12 at 13:41:06.


Topic: Weird War II Q n A
Subject: Okay III
---
Been busy lately and not with work. I have some health issues I need to address, I am taking a college course that isn't a breeze for me like the others and Will's B-day and Xmas are coming.

So, I will be moving the game shortly but I expect in two, possible three posts (by me) I will be stopping until after the holidays. You are about to meet the "sixth" memeber of your party (the Femme fatale) and I hope to have you outside the gates of the castle at the stop point.

Once the holidays are over we will start again on weekly.

Posted on 2010-11-10 at 13:30:48.


Topic: Continuing Where We Last Left Off Q&A
Subject: okay II
---
Been busy lately and not with work. I have some health issues I need to address, I am taking a college course that isn't a breeze for me like the others and Will's B-day and Xmas are coming.

So, I will be moving the game shortly but I expect in two, possible three posts (by me) I will be stopping until after the holidays. The stopping point should be the defeat of the spiders, and you moving into the temple. There is something you need to find and I hope to stop when you find it.

Once the holidays are over we will start again on weekly.

Posted on 2010-11-10 at 13:28:55.


Topic: Voyages of the Rocinante - Firefly RPG QnA
Subject: Okay
---
Been busy lately and not with work. I have some health issues I need to address, I am taking a college course that isn't a breeze for me like the others and Will's B-day and Xmas are coming.

So, I will be moving the game shortly but I expect in two, possible three posts (by me) I will be stopping until after the holidays. The stopping point is a good one as an event will happen and you could have ongoing posts as you react to the event.

Once the holidays are over we will start again on weekly.

Posted on 2010-11-10 at 13:26:56.


Topic: Zombies in Chicago Q&A
Subject: sounds like
---
You need some zombie labour force.

Posted on 2010-11-08 at 19:53:25.


Topic: New to the Cite
Subject: A fan!
---
Welcome to the inn. Always nice to find a fan of Mythbreakers.



Quote:


Posted on 2010-11-08 at 19:51:12.

Topic: New to D&D
Subject: some of us cling to 2e
---
There is a thriving number of 2e hangerons here. Welcome to the inn.


Quote:


Posted on 2010-11-06 at 19:51:13.
Edited on 2010-11-06 at 19:52:03 by Alacrity

Topic: Weird War II Q n A
Subject: lol
---
Love the posting and the roleplaying going on = just fantastic. I hope to update this weekend.

Posted on 2010-11-05 at 12:30:30.


Topic: Continuing Where We Last Left Off Q&A
Subject: Remember, remember the fifth of November
---
Would like to continue the battle this weekend. Post if you haven't or send me your actions by pm/email. Or else you stand still frightened like a girlie.
Posted on 2010-11-05 at 12:29:16.

Topic: Voyages of the Rocinante - Firefly RPG QnA
Subject: planning ahead
---
I foresee the next Rocinante post will be a woof moment - many days rolling by like "woof". So I need to know what you will be doing or plan to do.

I need to check the travel times but I believe you have 2-3 days back to Regina where you'll eject your passengers in the shuttle and head back to the comet-mine. That trip will be 4-5 days but you'll at least have elbow room.

Posted on 2010-11-05 at 12:25:09.


Topic: New to the Game
Subject: Welcome
---
Always good to see new players on the Inn


Quote:


Posted on 2010-11-04 at 17:05:35.

Topic: Weird War II Q n A
Subject: mocking my map
---
When Reid's gun jams - you'll know why.

Posted on 2010-11-03 at 02:31:34.


Topic: Weird War II Q n A
Subject: Very crude map
---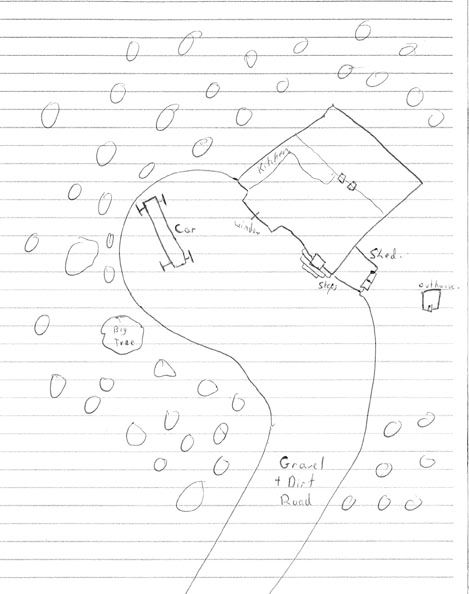 I never claimed to be an artist. Here is a rough idea of the layout.

Posted on 2010-11-02 at 13:01:49.


Topic: Weird War II Q n A
Subject: Well ...
---
That was not the approach I expected. Will have to think about how the gentlemen inside will react to someone knocking on the door of his secluded "love" shack.

Well played.

Posted on 2010-11-02 at 12:30:59.


Topic: Continuing Where We Last Left Off Q&A
Subject: no problem
---
If you get bogged down with Rl, you can always send me a quick PM or email with your action and I will put them into the post. Can be as simple as "Kilgim will bash Dapple over the head and continue healing her".

Posted on 2010-11-01 at 15:48:26.


Topic: Weird War II
Subject: moving in
---
Clements and the Sarge moved ahead quickly and as quietly as possible. As they approached they could see that there was a cabin up ahead, and the light came from an illuminated window to the left side of the entrance. It was a simple cabin, probably with a kitchen, one central room and a bedroom or two, with a shed on the side and supported above the ground on concrete blocks. The wood fire smell reached your nostrils.

McGuiness moving behind them looks for a place to best use his skills. A tree, a direct shot from the window present itself as the best opportunity. As the lead soldiers hit the ground and began to crawl, the captain and Doc moved forward. There had been no more noise from the cabin since the initial scream. The car was now visible and sure enough it looked like the car that Reid had described passing by before. It was parked a ways pass the house, but in the open air.

The silence was broken by the cruel and heartless laugh of a man. "*You may scream all you wish Fraulein. In fact I hope that you do, it will make the evening more interesting. But no one can hear you out here."

OOC: Okay. Romo and Clements are 20 feet away from the front of the cabin. McGuiness is about 10 feet back and then Captain and Reid another 10 beyond that. I will do a rough map for you tomorrow for positioning.

Only Romo understand the male voice. Everyone else heard "waa waa waa Fraulein waa waa waa"



Posted on 2010-11-01 at 02:45:21.


Topic: Weird War II Q n A
Subject: as I have it
---
Brutal took the shotgun. So Read may take the pistols as no one else wanted them.

Posted on 2010-10-31 at 22:47:52.


Topic: Voyages of the Rocinante - Firefly RPG QnA
Subject: comm comm
---
This isn't D&D where you'd carry your equipment wherever you go. Sometimes you will step out without a gun, or a even your pants. So chances are that if you were originally stepping out to speak to the dock workers, you might not take a comm link. However, you do know Roc call number and could use any comm link really by changing the frequency and using the call number. Easy peesie. before you ask, there is a comm base station in Stacy's office.

Longer distance communication is done by waves and depending on how far would be face to face talking or messages back and forth. Again, all Stacy, the sheriff or a stranger would need is Roc's call signal which is broadcasted from your pulse signal beacon. It ain't a secret unless you remove the pulse beacon which is lllegal and will get you in worse trouble if they find you.

Rocinate's call signal is 4L4CR1T9.

Posted on 2010-10-31 at 17:35:17.
Edited on 2010-10-31 at 17:45:34 by Alacrity