Topic: Firefly/Serenity RPG - Looking for Browncoats
Subject: Tann's Character
---
Jeremiah Christian Kane

Jeremiah Christian Kane was born on Regina to proud parents who ran a prosperous farm and cattle ranch. Jeremiah's mother died suddenly when he was only 9 due to a poor heart. His father raised him as best he could alone, with many a farm hand to keep an eye on him as well. When he was 12, Jeremiah found a series of data disks that had belong to his mother that had been moved to storage. Curious, he found that they contained many books, old stories from Earth that Was, about a time of knights, warriors, chivalry and castles. He read them all over and over again – at first because they had been his mother's but because he loved the stories.

Jeremiah helped out around the farm and was never afraid of hard work. In his teenage years he discovers hover-bike racing and the joy of thrill seeking at high speeds. In fact he won a few tournaments and could have gone on to interplanetary racing but his father became ill at that time and he had to stay home to help with the ranch. The word of a war coming was rumbling around at this time, but he didn't pay much attention to that as he had the farm to mind.

His father died a year later and Jeremiah was content to take over the farm. But shortly afterwards the funeral, the Alliance men came with papers and documents saying that his dad owed back taxes and they claimed the farm as payment. Jeremiah tried to fight them but it was in vain. They brought lawyers and when he refused to budge they brought soldiers. Jeremiah was tossed out of his home with a bag full of clothing and box of personal possessions. To add insult to injury, the soldiers set fire to his home and let it burn to the ground. The next week the land was sold at auction for less than half its worth, and the livestock was appropriated by the military for foodstuff.

Jeremiah joined the independent army a month later, partially out of anger for what happened but also out of a naïve sense of honour and desire to seek justice like the knights in the stories he read. He quickly developed skills as a pilot and was flying Angels (a combo bomber/troop transport) before long as the pilot of a ten-man crew. On only his third mission out, Alliance fighters attacked his Angel and in the skirmish attack his captain was killed and the first officer froze up in fear. Not thinking about rank, Jeremiah started telling crew what to do and issuing orders – saving his and the life of the crew in the process. Once he returned from base, he was given a battlefield promotion and became Captain of his own crew and Angel.

Over the next five years of the war, Jeremiah learned a lot about heroics, glory and war. It was nothing like his books and the horror of it all shook him up inside. Through his actions, Jeremiah was to become known as a hero to the independence. He was the man who did the Fenton Run in five days, the pilot who landed on a comet to plant a surveillance tower so the Browncoats could spy on Alliance ship movements, The Captain who dove his damaged burning ship into the alliance forces and emerged to kill a hundred purple bellies before being captured. The stories go on and on -most were stories hanging around the germ of the truth. Yes he did the Fenton run in five but it was because he got tagged by Alliance guns and lost engine containment. His crew had to seal off the engine room with scrap iron while he ran the engines deep into the red. For that he was a hero, but all Jeremiah could think of were the three crewmembers that died of radiation poisoning while wielding plates.

Then war was over and the good guys lost. Jeremiah was captured and processed as a war criminal. Due to his battlefield commission, the alliance did not see him as a highly important hostage and he was placed in the Larkhill Reclamation Colony on Hera, along with all the other "somewhat" important prisoners and anyone else the alliance didn't know what to do with except hold down and watch.


Posted on 2009-07-31 at 19:45:47.


Topic: Firefly/Serenity RPG - Looking for Browncoats
Subject: soon
---
Soon. Been busy. Really busy. too busy. Buying orphans for toys too. Family matters ... and ...and ... and ...


Okay! I admit it! I'm a "so you think you can dance" addict. I need help!. I'm so weak.

Posted on 2009-07-30 at 20:01:34.


Topic: Voyages of the Rocinante - Firefly RPG QnA
Subject: PLEASE!
---
Yes you may. If Bromern gets some free time we will be golden!

Posted on 2009-07-27 at 18:43:04.


Topic: Firefly/Serenity RPG - Looking for Browncoats
Subject: coming soon
---
Been on vacation with family, not as much free time as I hoped. I will be camping this weekend so no internet. Next week!

Posted on 2009-07-23 at 00:10:51.


Topic: Firefly/Serenity RPG - Looking for Browncoats
Subject: Near completion
---
I had hoped to post the start this weekend but William was sick with a cold. I will be busy for the next week with work and the upcoming family vacation (we will be in Syracuse for the July 18-19 weekend for the Sterling Renaissance Festival). I will try to fit in some work on this campaign which needs a name....

Posted on 2009-07-13 at 12:10:40.


Topic: William Pictures
Subject: New pictures
---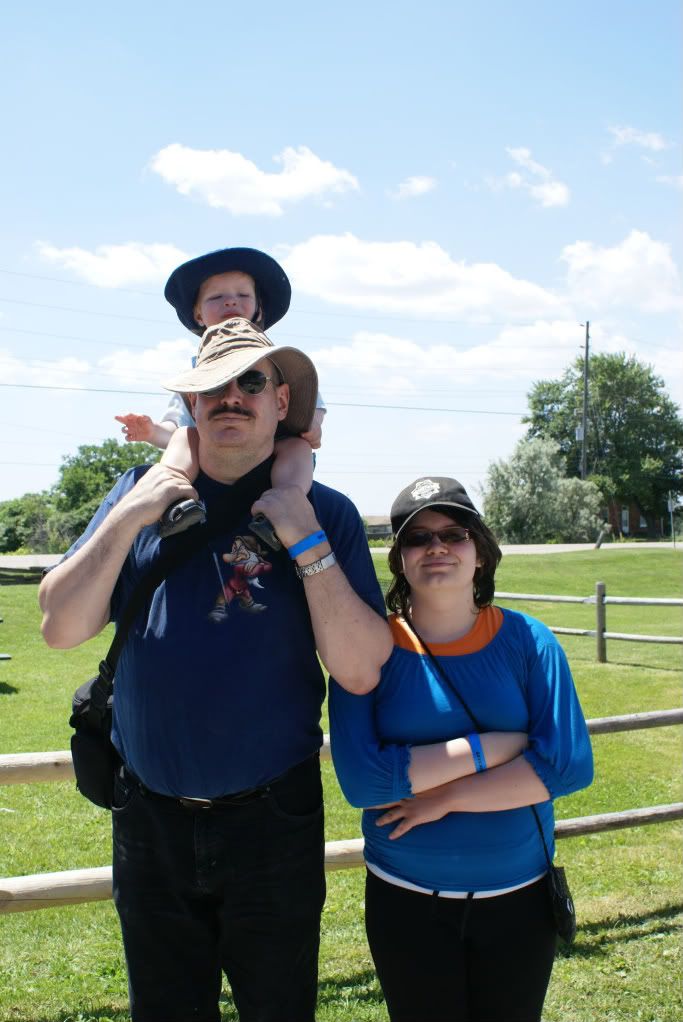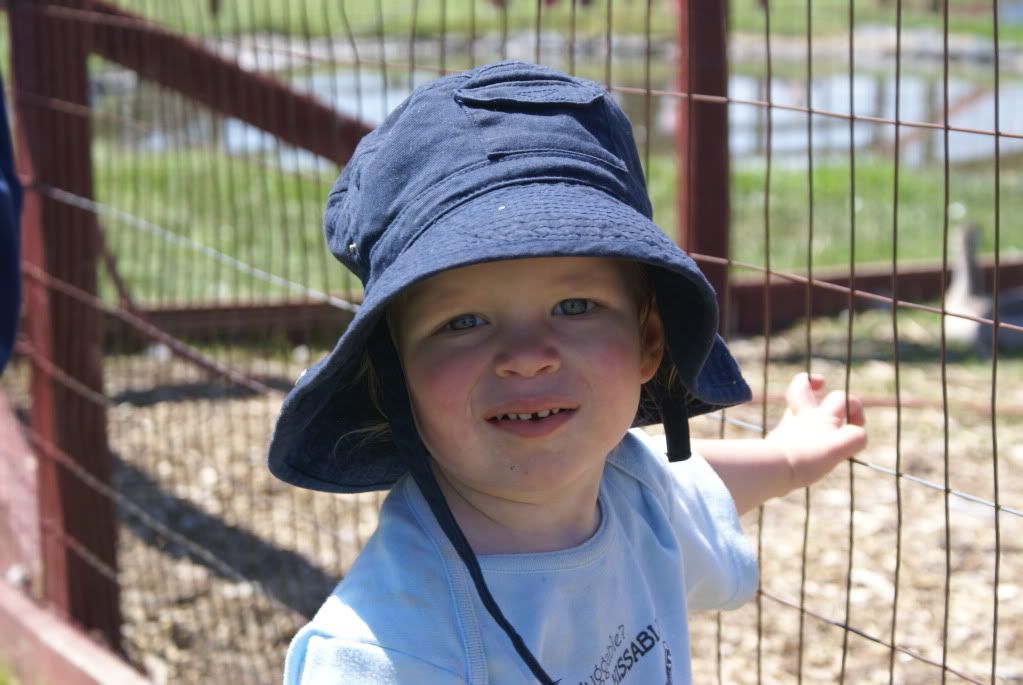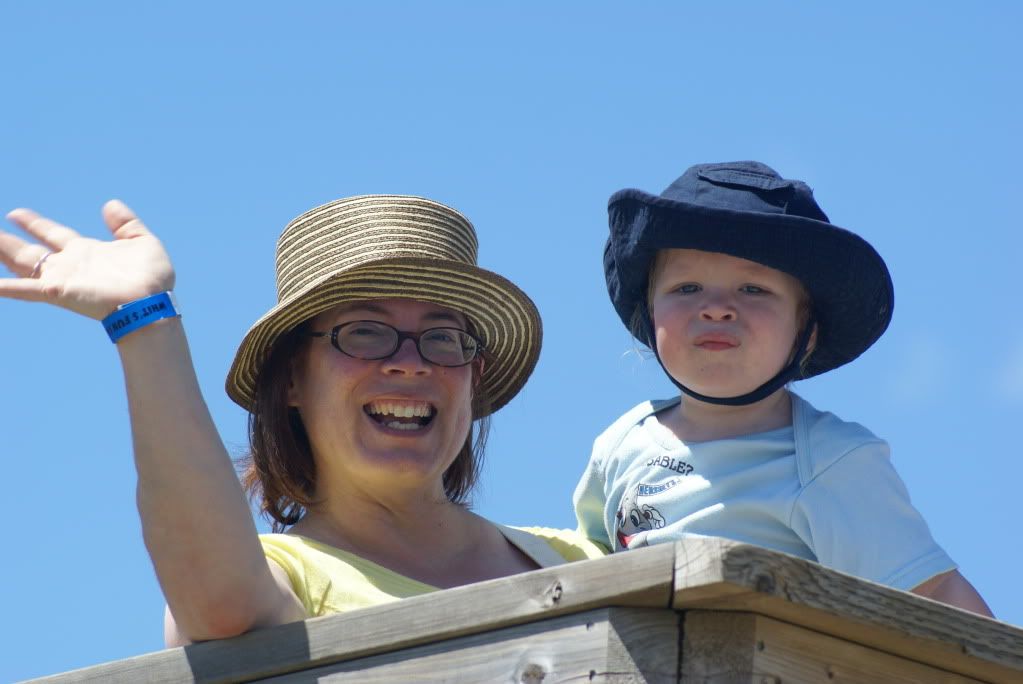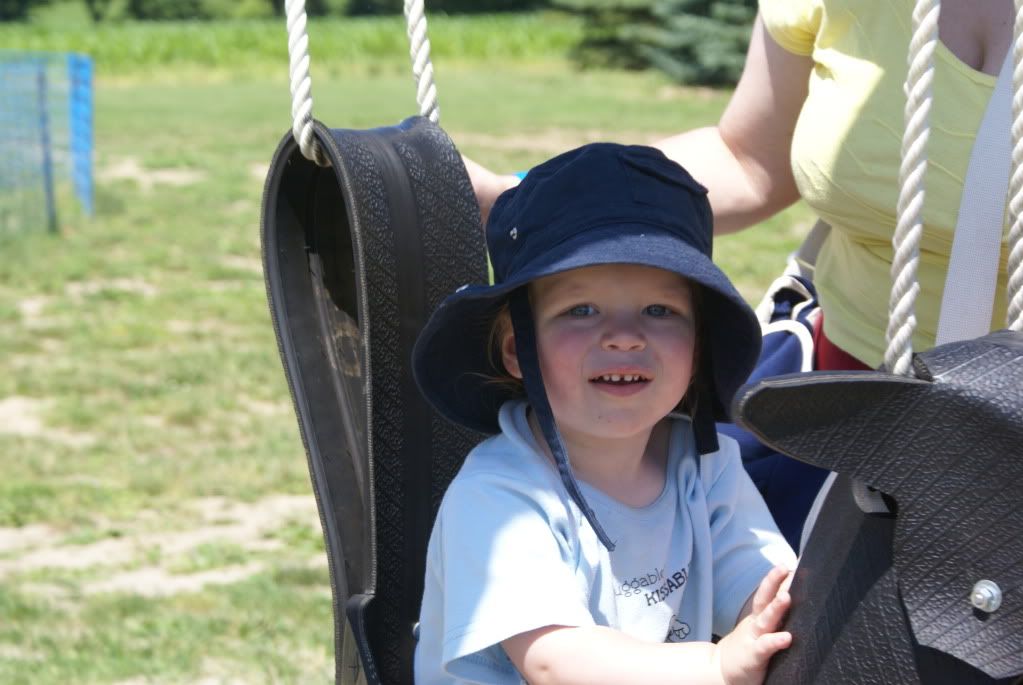 Posted on 2009-07-11 at 16:23:01.
Edited on 2009-07-11 at 16:25:25 by Alacrity

Topic: Firefly/Serenity RPG - Looking for Browncoats
Subject: Two down
---
MMV and Vanadia have finished their characters for now. I will post them later. So I have three completed sheets, one partial and one I'm waiting on. Once I have everyone's I will begin the game.

Posted on 2009-07-06 at 16:47:35.


Topic: Firefly/Serenity RPG - Looking for Browncoats
Subject: Image
---
Don't forget to tell me what actor is playing your character. That gives a easy visual to the players.

Posted on 2009-07-03 at 18:29:53.


Topic: Firefly/Serenity RPG - Looking for Browncoats
Subject: give me a moment
---
It was Canada Day yesterdat and today is my first day of my "new" job so I may be busy. I will look at what people have sent soon. Hopefully we can get started next week some time.

Posted on 2009-07-02 at 12:12:43.


Topic: Firefly/Serenity RPG - Looking for Browncoats
Subject: if the reason is good
---
I think that a violin would be within reason. I can even build it into the full prequel to the adventure. Perhaps I could let everyone pick one item that they want from their past and have them "find" them or get them back.

Not a problem.


Posted on 2009-06-29 at 17:57:07.


Topic: Firefly/Serenity RPG - Looking for Browncoats
Subject: where we are so far
---
I have a solid concept from MMV and Vanadia. Both are in the works for finalizing

YeOlde has sent me his and it is good.

Vesper is working on his in the detail oriented way I expect from Vesper.


Tann - I know you need me to do up the character but please give me something to work with soon.

Posted on 2009-06-29 at 15:14:28.


Topic: Firefly/Serenity RPG - Looking for Browncoats
Subject: a few things
---
Vesper - if you can direct me to an ftp, I could dump the pdf there for you

Suicidolt - Thanks for the interest but we are full right now. I will let you know if that changes.

YeOlde - Got the character. Nice. Well not nice but you know what I mean. Sent you some comments.

Players - A note on money and equipment. You will be starting fresh out of a penal or holding colony. You will only have basic weapons (sidearm and hand to hand) and the clothing on your back. Depending on the backgrounds I get, you may have about 100 credits given to you by Alliance as "compensation".

The jist of the story is that all of you have been held in a backwater planet in a penal colony environment. A walled city, guards to keep you from escaping but no supervision within, food (protein packs)drops weekly and running cold water is all you get. This is where the alliance threw all the browncoats, unknowns, criminals, and scum they didn't know how to catagorize - at least here they could ignore you equally. The five of you came to work together in order to survive. now you are free and looking for work - sticking together for now because really you are the only people you can trust.

Posted on 2009-06-29 at 12:34:40.
Edited on 2009-06-29 at 12:40:07 by Alacrity


Topic: Firefly/Serenity RPG - Looking for Browncoats
Subject: just after
---
Three to four years after war. I need to see characters before deciding for sure.

Posted on 2009-06-29 at 02:48:09.


Topic: Firefly/Serenity RPG - Looking for Browncoats
Subject: No, That's it
---
Thise are the same rules. They haven't updated them There is a book on guns and ships but you don't need it.

Posted on 2009-06-28 at 22:16:30.


Topic: Firefly/Serenity RPG - Looking for Browncoats
Subject: balance
---
You start with 54 points for attributes.

You don't need points for assets/complications. However majors are worth +/-4 and minor are +/-2. Once you complete your assets and complications you add up the points. If you are positive, you subtract that from your 54 points. If you are negative you gain that to your attribute score.

Example

You start with with 54 and then take three major assets and two minor complications. That is 4+4+4-2-2=8. Since you have more assets than complications you subtract 8 from 54 so you'd only have 46 attribute points.

Skills
You start with 20 + final attribute score. So in example above you'd start with 66.

Does this help?

Posted on 2009-06-28 at 17:04:50.


Topic: Firefly/Serenity RPG - Looking for Browncoats
Subject: Okay
---
Let me make sure I got this

Tann - Pilot
MMV - Mechanic
Vesper - Tech
YeOlde - Gunslinger
Vanadia - Generalist

Note - just because I say Pilot doesn't mean you can't fight - I'm merely looking at your "major" talent.

So if you look at the start of this thread, there are detail on creating characters. As BDH, you have 54 attribute points to start.

If you can't get into the creation, at least look through the assets and complications and give me a few for your character. Same with skills.

Captaincy - I want to hold off on this issue for now. One reaso being you don't have a ship, your are five friends in a bar looking forwork. Secondly, I have been asked by three out of five for captaincy so let's play it out.

Posted on 2009-06-27 at 15:10:17.
Edited on 2009-06-27 at 15:13:20 by Alacrity


Topic: Firefly/Serenity RPG - Looking for Browncoats
Subject: Please
---
Send me characters if you can. If you have the rules, we are playing on the "Big Damm Hero" level so you have lots of points to play with this time. If you don't have the rules, then just give me an idea of what you want to play - pilot, con man, gunslinger, soldier, sailor ....

So far, YeOlde has asked for Gunslinger and MMV has asked for Mechanic. You need to have someone with piloting skills and someone with tech skills (computer and the like). A good Generalist wouldn't be a bad idea either (Vanadia has suggested being a generalist).

Some conditions - this is no place for a companion so don't make a companion. This is very rough and tumble game, no seduction involved - (plus my daughter is playing).



Posted on 2009-06-26 at 18:32:08.


Topic: Firefly/Serenity RPG - Looking for Browncoats
Subject: 4 or 5 - I can handle
---
Send me the character Vesper or post it here.I can squeeze in one more character.

Posted on 2009-06-25 at 11:21:58.


Topic: Firefly/Serenity RPG - Looking for Browncoats
Subject: time and heros
---
I'd rather used new characters Tann. Mostly because these characters will be created as "big damn heroes" instead of veterans. I'm think perhaps part of a unit from the war held for a year afterwards due to alliance red tape. Or perhaps from all different walks but thrown together in the last battle of the war and therefore learned to look out for each other.

Any way we do it, thye four should be close knit from the start and not afraid of getting their hands dirty - if you catch my meaning.


So Yeolde, Tann, MMV has told me she is interested and so is Vanadia. I may have four already.


Posted on 2009-06-24 at 23:36:33.


Topic: Firefly/Serenity RPG - Looking for Browncoats
Subject: Another Game
---
I am thinking of starting another game based in the Serenity/Firefly RPG universe. It would be a shorter adventure, needing four players. You would be starting out about three years after the unification war and without a ship. If the adventure goes well ... then you may have a ship and need to stay away from the authorities but lets not put the horse ahead of the wagon.

So if you are interested, let me know. Character creation is outlined at the beginning of this thread. Look for Rocinante in the Sci-Fi section to read up on my other campaign - which is an excellent one.

Pilots, mechanics, gunslingers, doctors, Captains and wannabe Captain need to apply. You should have some knowledge of the Firefly TV series or the Serenity movie.

Posted on 2009-06-24 at 17:38:36.


Topic: Voyages of the Rocinante - Firefly RPG QnA
Subject: gainfully employed
---
I am officially employed again. Woohoo. As to the game, I really need to have Bromern and Robert back. Bromern at the very least. I am holding out until then.

But I may start a short serenity/firefly campaign if things drift on too long. Four people without a ship, in the wrong place at the wrong time.

Posted on 2009-06-24 at 02:37:27.


Topic: Voyages of the Rocinante - Firefly RPG QnA
Subject: I had hoped not
---
It pains me to say this but I think I will have to put Rocinante on haitus. Bromern, Eol and Blamm all have personal issues they are dealing with that are quite serious. I am still without a job officially (waiting for an offer though). Cathy is very busy with work.

So this leaves Tann and YeOlde doing all the posting. I love this game and the writing has been so good. I truly hope this will not be the end and we can start again in a month or two, but right now, I can't see us going on liek this.

Shame of it is, I just bought Sixguns and Spaceships, as well as Serenity Adventures. Who knows though - maybe I will start another Serenity game once I am employed and stable again. There is this Arrowhead courier ship that has sparked my imagination....


Posted on 2009-06-12 at 13:35:38.


Topic: Bloop! End pointless PM.
Subject: Boom Boom Pow
---
Good to hear things are coming back around. Now Post to Rocinante and I will give you a hug.

Posted on 2009-06-07 at 20:39:20.


Topic: Twilight- Any Fans?
Subject: for the fans
---
The new trailer is up.

New Moon

Posted on 2009-06-05 at 17:31:17.


Topic: Voyages of the Rocinante - Firefly RPG QnA
Subject: Coming in
---
You can assume Wyatt will come in. What I'm not sure of is whether Sam and/or Wolf will join him.

Posted on 2009-06-04 at 13:37:46.