Topic: Dark Fantasy QnA
Subject: blast
---
Arcane Blast - you can make a special Ranged Attack that damages foes with a blast of magical energy. This is resolved like a normal Ranged Attack (so criticals are possible), but the attack roll is an Accuracy (Arcane Blast) test. An Arcane Blast has a range of 16 yards and inflicts 1d6 + Willpower damage +lvl. (You are lvl 4)

It requires no mana points to make this attack.

Posted on 2016-09-19 at 10:19:12.


Topic: Dark Fantasy QnA
Subject: good rounds
---
I have posted the combat. No one is injured in the party so far, although Lum's armour is really messy now.

Just a reminder to spellcasters - Arcane Blast does not cost you mana.

Rhyson got a critical strike on his first chain lightning and the FB's failed their willpower vs Spellpower check. Right now, both of them are critically injured (25% or less left of original HP).



Posted on 2016-09-19 at 09:32:45.


Topic: Titansgrave Adventures
Subject: Combat
---
Máiréad cast a spell quietly as she could to form a rock like barrier around her, thus protection from these firebugs. With a nod she signaled that she was complete and the party moved forward to face their opponents. Rhyson started to gather the power of his mana from within, knowing he had only this one chance to catch them off-guard. Lum moved forward with axe in hand while Tomiki hugged the shadows and looked to his opponents with eyes trained to find weaknesses. The armour plates of the firebugs were formidable but they were grooves between them to allow movement, and the head and shoulders area was exposed as well.

Máiréad called upon the spirits to help the party in their fight and was rewards with a surge of power and agreement of the spirits within this confines. Rhyson then let the lightning bolt blast out from his staff. The sheer power of it was surprising, even for the elven caster and he watched as the energy struck the first firebug and then arced to the second. The bugs made awful screaming like sounds as the electricity bounced back and forth between the creatures. When done. The firebugs were looking quite injuries and the smell of charred flesh filled the cavern.

Tomiki moved quickly to take on the half-baked beetle and attacks with his swords. The first attempt failed to move pass the armour but the second scored well and deep. Green ichor and goo ran down his blade and oozed out of the wound to the ground.

Lum's tactics were direct and true, attacking the head of the beast where the armour as least. His axe also bit deep and the other firebug bleed green as well.

The firebugs move to defend themselves. Tomiki dodges the sharp blades legs of the attack and rolls out of the way of the mandibles but gets two cuts in with his blades. The second moves swiftly toward Rhyson, knowing that he caused the pain it knows feels. Lum moves to protect Rhyson and deflects the talon attacks with his axe but the firebug gets a bite down on Lum that his armour absorbs the worst of the damage. Lum strikes back with a heavy blow to the side of its head with the axe.

"Get down!" Rhyson shouts a warning and then casts the Chain lightning again. The energy strikes both bugs again as Lum and Tomiki hit the ground so they are not taken in the blast. The Lightening is not quite the strength of the last one but it does do significant damage to the two firebugs.

Máiréad moves to Lum in case he is wounded but he waves her off and she can see that the bite did not get through his light battle armour.

Although injured and their bodies smoking, The bugs still move to attack the party.



OOC: The FB's are really hurting but are not dead yet. Initiative right now is
Máiréad
Firebugs
Tomiki
Lum
Rhyson

Note : Rhyson has used 24 mp now (out of 55) and Máiréad has used 8 (out of 50).


Posted on 2016-09-19 at 09:29:18.


Topic: Dark Fantasy QnA
Subject: Yes Ody
---
I need the languages of your character because the issue will come up soon.

Lum does not need to pick. T need 1, R needs 3 and M needs 4. You can decide that your player does not have the all the languages they could, that is up to you.

BB - M could have picked up ASE from any number of sources so yes she could know it.

List of languages:
Valka (Common)
Human
Elf
Dwarf
Orc
Saurian
Halfling

Ancient Saurian
Old Elven
Lagree (mages only)
Old Orc
Ancient Dwarf

Darkspawn
Troll
Ogre
Goblin




Posted on 2016-09-16 at 07:39:39.


Topic: Dark Fantasy QnA
Subject: Light
---
The light from the doorway gives you an advantage because the FB are in the light and you are not. So you do not need to haul out flashights. As well, everyone has dark vision except for Boo Boo's Character, who is not attempting to attack.

By the way - you have surprise so you will get a free round of attacks. For the sake of fluidity, I will assume the melee attacks will continue as planned but what would the spell casters like to do next? Another spell?

I will need an answer on the languages before you go past the next set of doors.



Posted on 2016-09-15 at 07:12:10.


Topic: Dark Fantasy QnA
Subject: Say What?
---
Languages in Valkana:

As this will come up shortly, there are a number of languages in this world. Within the area you are in, there is a common language called Valka. Everyone speaks it usually although the further away from the city-states, the more dialects can get difficult.

The races all have their own languages as well. So whatever race you are, you speak that race language plus common. Higher INT darkspawn have their own language as well, plus there is goblin, troll, and ogre.

Old languages, which come up if you are searching abandoned ruins and lost cities, are usually either Ancient Saurian Empire (ASE) and Old Elven (OE). There is an old Dwarven and old Orc as well that are mostly pictographs because they were not allowed to have a written language. There was a language called Lagree which was used to describe the melding of magic and tech together. It is very rare and almost never heard anymore as people who knew were hunted down during the chaos wars.

You all have your initial two languages plus one language for every + you have in intelligence. ASE and OE is good to have for at least one party member to know when looking at old instructions or instrument panels.


Posted on 2016-09-14 at 10:56:44.


Topic: Dark Fantasy QnA
Subject: crudely drawn map
---
monsters are not necessarily to scale


Posted on 2016-09-14 at 07:41:13.

Topic: Dark Fantasy QnA
Subject: Swords are good
---
I will write up combat over the next few days. These bugs are tough but not impossible. I have great faith in your ability to defeat them. Keep in mind that you have an opening round on them as they so far have not detected your presence.




Posted on 2016-09-14 at 07:30:36.


Topic: Tann's NFL U Pick em Game 2016-17
Subject: better this time
---
THURSDAY, SEP. 15
Buffalo

SUNDAY, SEP. 18
Carolina
Baltimore
Detroit
Houston
New England
N.Y. Giants
Pittsburgh
Washington
Arizona
L.A. Rams
Denver
Oakland
San Diego
Green Bay

MONDAY, SEP. 19
Chicago


Posted on 2016-09-14 at 07:26:06.


Topic: Tann's NFL U Pick em Game 2016-17
Subject: Oooo.. Bad start for me.
---
up next

THURSDAY, SEP. 15
N.Y. Jets at Buffalo

SUNDAY, SEP. 18
San Francisco at Carolina
Baltimore at Cleveland
Tennessee at Detroit
Kansas City at Houston
Miami at New England
New Orleans at N.Y. Giants
Cincinnati at Pittsburgh
Dallas at Washington
Tampa Bay at Arizona
Seattle at L.A. Rams
Indianapolis at Denver
Atlanta at Oakland
Jacksonville at San Diego
Green Bay at Minnesota

MONDAY, SEP. 19
Philadelphia at Chicago




Posted on 2016-09-14 at 07:17:39.


Topic: Supernatural / hunter interest?
Subject: There is a supernatural rpg
---
The cortex rules which I used for serenity and wwii has a Supernatural rpg game. It is now out of print but I have the PDFs. I can share it with anyone who would like it.

The one thing I would say though is that the monsters were so so more powerful than the players that the GM has to be careful not to wipe out the party. You got to give them the tools they need.

Posted on 2016-09-13 at 18:37:20.


Topic: Dark Fantasy QnA
Subject: Yoo to the hoo
---
Hello? We still playing?

Posted on 2016-09-13 at 14:43:43.


Topic: Dark Fantasy QnA
Subject: Waiting
---
I'm just waiting on a ninja. I'm just waiting for a friend.

Posted on 2016-09-11 at 16:19:55.


Topic: Dark Fantasy QnA
Subject: As well
---
If you are up close and personal with the firebugs, chances are they can't shoot fire at you.

Posted on 2016-09-10 at 20:16:32.


Topic: Dark Fantasy QnA
Subject: As a rule of hit points.
---
Look to how many hit points you have and I am likely to not have the first monsters you face have more than you do.

Posted on 2016-09-10 at 15:52:48.


Topic: Dark Fantasy QnA
Subject: Answers
---
Tann - you doubt the throwing stars have the penetrating power to harm the firebugs, unless you get very lucky.

Boo - not all knowledge related to combat. In my games, as the others can attest to, knowledge here may pertain to something later on or even upcoming adventures.

Posted on 2016-09-10 at 09:08:18.


Topic: Dark Fantasy QnA
Subject: Oh and
---
Rhyson is the brains I think. At least he did ask for leadership skills.
Posted on 2016-09-09 at 20:57:53.
Edited on 2016-09-09 at 20:58:18 by Alacrity

Topic: Dark Fantasy QnA
Subject: Talk
---
You can converse about things you know and make plans n this forum. Consider this to be talking around the table. Just make sure that what you share here is shared in the game.

You have come down about fifty yards (measure are all yards in this game). Looking around there is no outcrops or hanging debris to use as a weapon. Lum thinks this was a manufactured cave that was covered up by a fallen building and it settled over time. The stairs you are on are on one side of a thirty yard diameter circle while the stairs with the doors is on the opposite side.

Posted on 2016-09-09 at 20:56:52.


Topic: Tann's NFL U Pick em Game 2016-17
Subject: Ok
---
It is cool with me. I am just throwing darts into the wind anyway so no problem.

Posted on 2016-09-09 at 13:41:09.


Topic: Dark Fantasy QnA
Subject: knowledge checks
---
I have sent a PM with your knowledge check results to all players.

Posted on 2016-09-09 at 08:20:49.


Topic: Dark Fantasy QnA
Subject: Stunt rolls
---
Stunt rolls are similar to critical rolls in this game. I haven't bothered to explain them in detail because I am doing all the rolling anyway. If you have something that says "using the number on the stunt die" - just assume I will roll a d6 to see the result.

As this is your first encounter, I will assume everyone is doing what lore checks they can - for this encounter only.

Spells are not strong in this game. This is because a lot of magic has been lost in the wars and chaos. Who knows, you might find some spells you never heard of before. Books written in old elven are highly profitable as they may contain a spell.





Posted on 2016-09-09 at 07:43:45.


Topic: Dark Fantasy QnA
Subject: pssh
---
Remember, without a monster or two, it is just a group of friends wandering around in the dark.

Posted on 2016-09-08 at 14:32:47.


Topic: Dark Fantasy QnA
Subject: well
---
You said the bug were made to be weapons.

Who developed them? - That would be a Intelligence (Historical Lore) cor (Military Lore) check. Would you like to make one? Would anyone else?

If they were weapons then at one time they were able to be controlled, would we know about that and how? - That would be historical lore or Scientific lore check. Se above

Do we know if they feed on living things? -Yes they do. Very much they do.

Would we know what they feed on? Anything living.

Are there webs around? No.

Can we see any other tunnels or cave areas where there might be more of these or where we could take cover?
That would be a Perception check (Seeing) or (Searching). See above

Do they only direct the fire in a line behind them?
See above on lores

Do they have mandibles that can grab and draw one in or hold a victim for the bite? Historical lore or Military lore. I might even allow Scientific lore. However they do have mandibles.

According to stories you have heard, they bite, they rend with their legs, they have poison, they squirt fire in all directions, their armour reflects blaster fire and they inject a fluid into you that burns you up from the inside out or lays their eggs into your body where you remain alive until the little one hatch and eat you slowly as their first meal.

First time any of you have seen one live, let alone two.



Posted on 2016-09-08 at 13:01:40.


Topic: Dark Fantasy QnA
Subject: Well
---
You can say "Mai is hanging back from the melee to see what unfolds. If anyone needs healing, she will heal them but if not she will cast Rock Blast at the most damaged Firebug"

And I never mind you asking questions. I rather you ask than make assumptions.

Posted on 2016-09-08 at 10:39:57.


Topic: Dark Fantasy QnA
Subject: intiative
---
Combat order is determined by an initiative roll which is a DEX check. Whoever rolls higher goes first.

For combat you post what you think your character will do. I then post what actually happens. You have no idea whether you will be first in order or last until you are in the thick of things. They are not attacking you right now so you do have a chance to plan unless someone does something foolish like open fire.

Here is a visual. For size - think a VW Beetle with legs.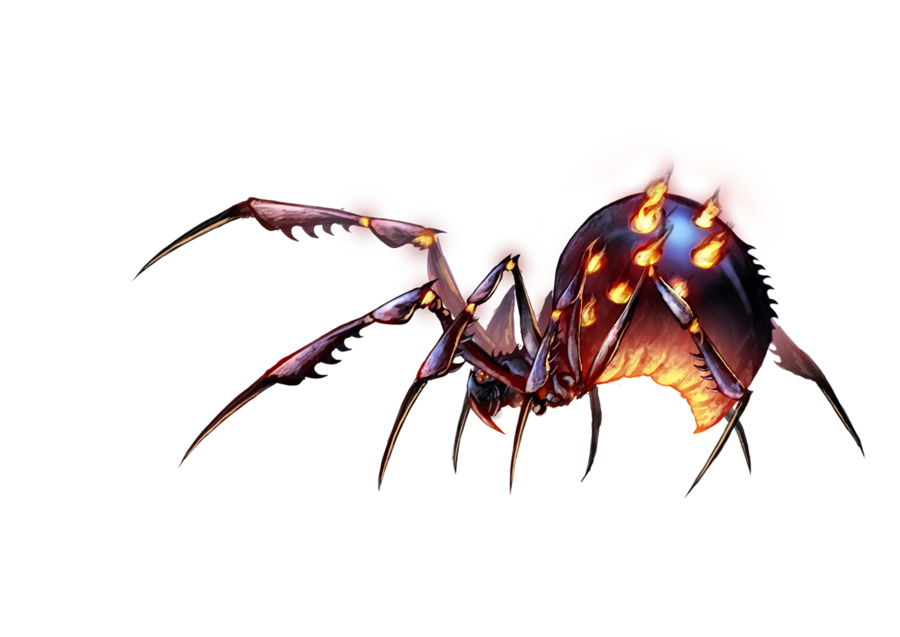 Posted on 2016-09-08 at 09:34:36.
Edited on 2016-09-08 at 09:35:26 by Alacrity