Topic: CWWLLO QnA
Subject: True. but
---
I will have to do something about that then




So the room is 30x30. The "walls" are 20 feet high. The one door out is 10 feet up for you. It is bare in here. There is a satchel left behind from where Airen and Lun disappeared, looks like Lun'.

Posted on 2015-11-11 at 11:41:47.
Edited on 2015-11-11 at 11:44:08 by Alacrity


Topic: Voyages of Rocinante - Serenity/Firefly RPG
Subject: food and fights
---
Day 1, Mei Long's Fine Dining, 7:20 PM PT

"Maam…..When a distress call comes out of the black, you answer it. It's never a bit much……..When a bunch frightened people look to you as their only hope, it's never a bit much……When someone takes a bullet to save you, honor is never a bit much……. I'm sorry someone broke your trust, but it weren't us….. Maam." Asher replied.

"I honestly appreciate the compliment, Colonel," Sung declared with a wry smile as he hung his hat from his knee and shifted the position of his chair so that it afforded him easy access to open floor should he need it. "T' think tha' the crew o' a lone tramp freighter could be conscripted by the Marshals t' work on somethin' complex an' cantankerous… well, tha's jus' made my day.

"Tha' which was done fer the boatload o' high-'n-mighties was jus' what occurs in the Black. We was due fer some luck, an' the 'Verse paid us out in dividen's. Them tha' was rescued weren't rescued solely on the backs o' me an' mine, I assure you. No. No matter how pretty we are, an' no matter how much the 'Verse dished heapin' amounts of luck on us tha' day, Colonel, it all boils down t' the timely arrival o' the Marshals fer us livin' t' tell the tale.

"Now, we've had plenty o' trouble t' last a lifetime, an' ain't lookin' t' stir nothin' up; as I said. So, we've been straight with ya from the onset, but I'll repeat our position jus' so as we're clear.

"Our job ain't nothin' more than a courtesy t' an old war dog who won my respect an' my help when he saved my skin durin' the very firefight tha' took his life. Well, that an' t' enjoy some o' these fine noodles. Thanks t' you."

"Not much opportunity for a covert mission if we're just here long enough to lay a hero to rest with his men," Willow added, eyebrows raised, " and what little we were given in the way of info by Saunders could be gleaned from the cortex by a five year old. Didn't learn anything more in meeting him other than he's a very eligible widower with no interest whatsoever in a travelling lady doctor," she ended with a sniff.

"Now the Shepherd visiting when we called? Shepherd Carson? " Willow blushed prettily, "Don't you think he's too perfect for a Man of the Book? I wouldn't mind him trying to save my soul, if you know what I mean."

Clearly, this meeting is not going the way that Colonel Wu had expected and she expresses that feeling with no more than a cocked eyebrow and pursed lips. "I see." She says after eating her dumpling. "Well that is ... disappointing, but not without some interest." She continues to eat while obviously contemplating your usefulness. "Then, as law abiding citizen-heroes that you are, Allow me to say that I have my eye on Mr. Morningstar and his business dealings. I would be interested in any insight that you may have into his dealing, as well, if he asks you to move some cargo. I would make it worth your while, not in a payment as I am sure you are not looking to be paid but am I not without influence and having a favour owned by me could be worth its weight in platinum.

"As to the Shepherd, I have to say that I do not know much about him. That in itself is of interest because give me enough time and I can find out anything about anyone but the good Shepherd is a mystery to me. As to trying to save my soul, I do not find him of interest at all." She leans back and looks around as if deciding what to do next, "As you are here to bury your friend and you are not doing so, I would assume there is a delay? Need to clear the mines and such? You know they work so much down in the valley clearing the mines and yet so much of it is still roped off. Really just enough for the tour donkeys to take the visitors down – everything else is roped off. Between that and the talk of ghosts snatching people, it is a wonder anyone goes down there. "



Day 1, Serenity Views, Phoenix Heights. 7:20 PM PT

One of the workers takes advantage of the distraction and sweeps his long wrench out of his side pocket to knock the shotgun out of Doc's hand. The doctor is knocked to the ground and starts to cough violently as the dust and dirt are stirred up. The others take up their hand tools as well and move menacingly toward the preacher and Jade.

Instantly the pleasant smile disappeared of Jade's face, and a stern almost cold expression replaced it. With the palm of her hand, Jade struck at the inner side of the attacker's elbow. The move worked and the lug wrench fell to the ground while the worker drew his hand back in pain while attempting to slap Jade with the other hand. She easily dodged that blow and drove her foot into his shin, dropping him
painfully to the ground.

Seeing that the workers had no idea he was behind them Wolf knew he had the element of surprise. Drawing both his combat and utility knives, with no words of warning, he raced into the rear of the six workers hoping at least Jade would see him coming and assist him in the attack. The men stepped back in response to Jade's sweeping attack so Wolf used his large form to stop them and strength to punch one of the worker in the back of the head while holding the hilt of the knife. The man lurched forward and smashed into one of his comrades, bringing both of them to the ground. One of the others still standing swings at the mechanic but Wolf stops the wrench in midflight with his knife and kicks the attacker in the groin for good measure.

The Reverend Jim moves quickly to scoop up the shotgun and with a flourish, flips it over in his hand to smash another one of the boys across the face with the back end of the gun. He then flips it back to aim the business end at the remaining attackers. "Okay that is ENOUGH!" he yells in a commanding tone. "You are not welcome here! You turn around, go back to whoever sent you here and tell him to leave us alone! You got me!"

The workers seem to lose any fight they may have had, with four down so fast. They curse wildly as they gather up their friends and tools and walk away – promising that you haven't heard the last of it.

The Reverend puts the shot gun down gentle and helps the Doc get to his feet. "Well that could have gone better don't you think?" He says sardonically to his friend. He looks back at Jade and Wolf. "I assume you two are together? Well thanks for the assistance."

"Wouldn't *cough* had happened *cough* if they didn't interfere!" Doc said.

"Right. You were doing so well pointing guns at people and making demands." Jim quipped back.


Posted on 2015-11-11 at 10:47:11.


Topic: CWWLLO QnA
Subject: NPC are not leaders
---
Don't look to Kadrin to lead. He's an NPC.

Posted on 2015-11-11 at 09:26:13.


Topic: Tann's NFL U Pick em Game 2016-17
Subject: didn't even look
---
Nov. 12
Buffalo Bills
Nov. 15
Jacksonville Jaguars
Green Bay Packers
Philadelphia Eagles
Pittsburgh Steelers
Chicago Bears
Dallas Cowboys
Carolina Panthers
New Orleans Saints
Oakland Raiders
Denver Broncos
New England Patriots
Arizona Cardinals
Nov. 16
Cincinnati Bengals


Posted on 2015-11-11 at 08:07:31.


Topic: Tann's NFL U Pick em Game 2016-17
Subject: Make you own picks!
---
Nov. 12
Buffalo Bills at New York Jets
Nov. 15
Jacksonville Jaguars at Baltimore Ravens
Detroit Lions at Green Bay Packers
Miami Dolphins at Philadelphia Eagles
Cleveland Browns at Pittsburgh Steelers
Chicago Bears at St. Louis Rams
Dallas Cowboys at Tampa Bay Buccaneers
Carolina Panthers at Tennessee Titans
New Orleans Saints at Washington Redskins
Minnesota Vikings at Oakland Raiders
Kansas City Chiefs at Denver Broncos
New England Patriots at New York Giants
Arizona Cardinals at Seattle Seahawks
Nov. 16
Houston Texans at Cincinnati Bengals


Posted on 2015-11-10 at 10:27:44.


Topic: Continuing Where We Last Left Off Again
Subject: here we go
---
Lun uses her Heal prayer to bring Maximus up to full strength but the drain on his life was more than just wounds. He has been weaken by the blackfire and will require time to recover.

(I assume you will go over the Bard's possession. )

There is no time to wait as enemies are held off but who knows for long. Maximus finds no traps on the strange door, and no lock that can be seen. Arien moves forward and opens the door by pulling it up.

Suddenly a great force acts upon the members of the party and you find yourselves pulled abruptly into the room. But this is ordinary force, but the force of gravity magically changed to the opposite side of the room. You are falling a distance of 40 feet to the wall/floor across from you.

Jarenion reacts as all wizards do when falling and casts the spell featherfall with haste. He grabs the wrists of Odyson and Sparrow as they plummet to slow their fall to a safe descent. Maximus uses his thief skills and tumbles and clings to the nearest wall/floor.

Arien, Lun and Kadrin fall hard. Kadrin manages to roil slightly with the fall but when Arien hits the ground, there is a sound, like broken glass. Suddenly a cloud envelopes around him and Lun and they are engulfed . When the cloud dissipates – neither Arien nor Lun are there.

You are in a 30x30 room and to your centre of gravity now, you fell through the ceiling. The room is very barren, no furniture or objects within, only the stone walls. Kadrin looks to where your companions disappeared and says, "The amulet of recall! The crystal must have broken when Arien hit the ground!"

Maps and more are coming


Posted on 2015-11-09 at 10:32:26.
Edited on 2015-11-09 at 10:32:47 by Alacrity


Topic: Tann's NFL U Pick em Game 2016-17
Subject: not so good this week
---
8! Only 8. Hopeful 9 after tonight.



Posted on 2015-11-09 at 10:05:52.


Topic: Alacrity
Subject: Alacrity
---
Excuse the general post but this week and last have been very hectic for me and I am still working away. I will post to my games as soon as I can.

Posted on 2015-11-05 at 12:44:05.


Topic: Tann's NFL U Pick em Game 2016-17
Subject: my picks
---
Nov. 5
Cincinnati Bengals
Nov. 8
Buffalo Bills
Green Bay Packers
Minnesota Vikings
New England Patriots
New Orleans Saints
New York Jets
Pittsburgh Steelers
Atlanta Falcons
New York Giants
Denver Broncos
Philadelphia Eagles
Nov. 9
San Diego Chargers


Posted on 2015-11-04 at 10:46:12.


Topic: Tann's NFL U Pick em Game 2016-17
Subject: No 9
---
Nov. 5
Cleveland Browns at Cincinnati Bengals
Nov. 8
Miami Dolphins at Buffalo Bills
Green Bay Packers at Carolina Panthers
St. Louis Rams at Minnesota Vikings
Washington Redskins at New England Patriots
Tennessee Titans at New Orleans Saints
Jacksonville Jaguars at New York Jets
Oakland Raiders at Pittsburgh Steelers
Atlanta Falcons at San Francisco 49ers
New York Giants at Tampa Bay Buccaneers
Denver Broncos at Indianapolis Colts
Philadelphia Eagles at Dallas Cowboys
Nov. 9
Chicago Bears at San Diego Chargers


Posted on 2015-11-04 at 10:42:08.


Topic: Weird War II
Subject: doors and death
---
The tale of what happened here can be told in the bodies of the dead and recently undead at least to the Doc's eyes. The Nazis had attempted to burn the bodies of the temple guardians but they rose up as zombie like creatures and attacked the Nazis. They became monsters themselves, obviously very rapidly and they in turn attacked the Nazis inside. At first it was a blood bath but the Germans must have realized that head shots worked and quickly eliminated enough of them to run further into the temple and bar the doors. But were there still dead Egyptians in the temple?

There are 4 flashlights that are still operational, three sets of matches and assorted German rifles . The papers are all in German and appear to be mostly charts and movement records. The antiquities are gold, and no doubt valuable but right now, treasure is the last thing on anyone mind.

The door on the western side was held firm and steady. The eastern side doors seems give a bit (most likely barred in haste) and you are reasonable sure that you could force the doors with a bit of effort.

As the captain makes his decision as to what direction to go, the peace is disturbed by the sound of gunfire, deep within the temple. Somewhere, the Nazis were still fighting.


Posted on 2015-11-01 at 15:19:44.


Topic: CWWLLO QnA
Subject: Detect traps
---
A thief's attempt to find traps on a door assumes the function of the trap is based on the door. Therefore if the door has a trap, or triggers a trap, then the thief has a chance to find it. However if the trap in the room functions outside the door, then it can not be detected.

Example: a pit trap on the other side of the door that is triggered by weight. No check trap on the door will reveal the pit. Same if there is a Lurker Above in the room. It can not be detected by checking the door.

I will post what happens most likely tomorrow during my lunch at work.

Posted on 2015-11-01 at 14:50:19.


Topic: CWWLLO QnA
Subject: Don't blame the thief
---
The trap is a condition of the next room so can not be detected from the door.

Posted on 2015-11-01 at 11:23:00.


Topic: CWWLLO QnA
Subject: Yeah
---
I suspected that Albert


I will post that you open the door, you really have no choice. Then disaster will happen, bibadee bobbadee bo and you are down to four

No, the bard burned up not the equipment.

Posted on 2015-11-01 at 09:13:21.


Topic: CWWLLO QnA
Subject: Okay. Got a plan
---
I have a way to exit the truant players without killing them that fits in the story. However that will mean no looting of bodies beyond the Bard

I will retain The Dwarf as an NPC because you need a warrior and I like dwarves.

Posted on 2015-10-31 at 13:47:15.


Topic: CWWLLO QnA
Subject: Well Nancy
---
To be honest, I favour the reboot because it allows the players like Nomad to re-tool the character more to his liking. Tomb of Horror is a heavy heavy module and I am not sure 4 people can survive.

However I have been surprised before. Perhaps if I keep one of the fighter in as an NPC.

Posted on 2015-10-30 at 20:46:31.


Topic: Happy Halloween.........
Subject: pics even
---
I am going to office party as Deadline - Ghost of Papers Past Due. Sooner or later, everyone meets the Deadline. BWAHAHAHA!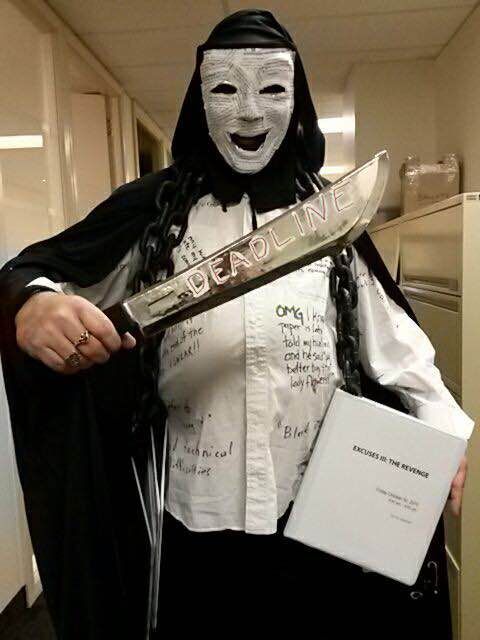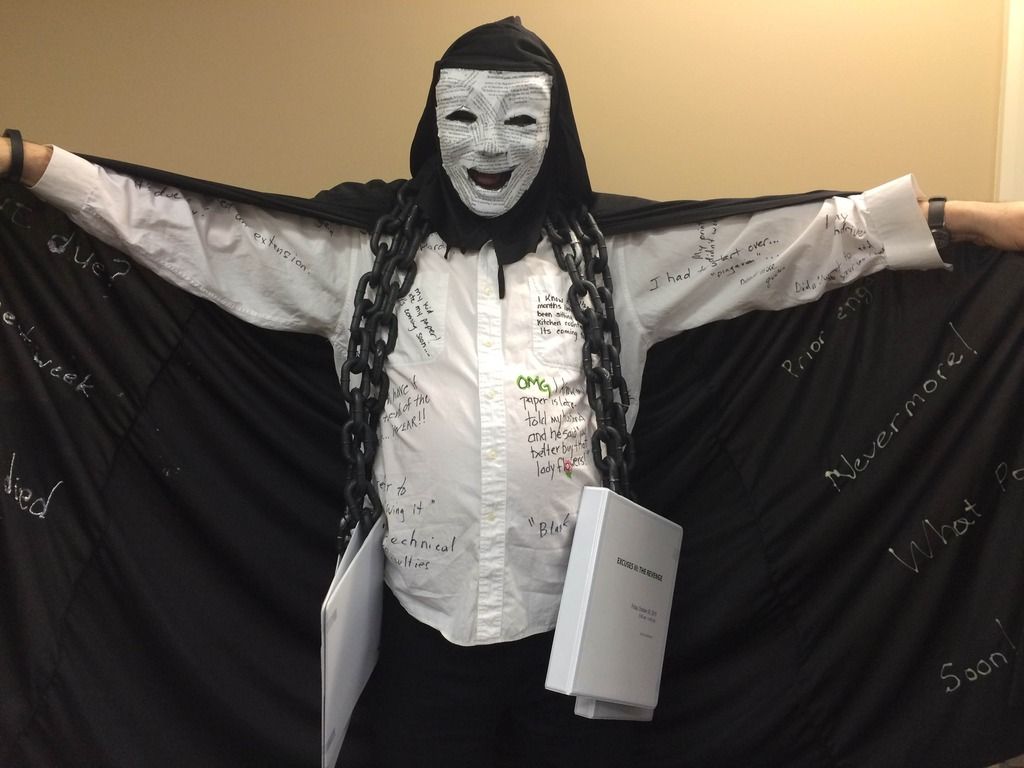 Posted on 2015-10-30 at 08:17:32.

Topic: CWWLLO QnA
Subject: Well
---
I could conceivably start a game using Max, Sparrow, Ody and Jarion. It is a small but balanced party.

Posted on 2015-10-28 at 19:50:32.


Topic: Tann's NFL U Pick em Game 2016-17
Subject: Notice I did NOT pick Cleveland
---
Oct. 29
New England Patriots
Nov. 1
Detroit Lions
Atlanta Falcons
Baltimore Ravens
Minnesota Vikings
Arizona Cardinals
Houston Texans
New Orleans Saints
Cincinnati Bengals
St. Louis Rams
New York Jets
Seattle Seahawks
Green Bay Packers
Nov. 2
Carolina Panthers


Posted on 2015-10-28 at 08:54:50.


Topic: Tann's NFL U Pick em Game 2016-17
Subject: hurm
---
I can ban you Ody. Just a button away.

Posted on 2015-10-28 at 07:10:33.


Topic: Tann's NFL U Pick em Game 2016-17
Subject: another 10 point week for me.
---
Oct. 29
Miami Dolphins at New England Patriots
Nov. 1
Detroit Lions at Kansas City Chiefs
Tampa Bay Buccaneers at Atlanta Falcons
San Diego Chargers at Baltimore Ravens
Minnesota Vikings at Chicago Bears
Arizona Cardinals at Cleveland Browns
Tennessee Titans at Houston Texans
New York Giants at New Orleans Saints
Cincinnati Bengals at Pittsburgh Steelers
San Francisco 49ers at St. Louis Rams
New York Jets at Oakland Raiders
Seattle Seahawks at Dallas Cowboys
Green Bay Packers at Denver Broncos
Nov. 2
Indianapolis Colts at Carolina Panthers


Gonna wait until Ody posts his picks first.

Posted on 2015-10-27 at 08:15:14.


Topic: Tann's NFL U Pick em Game 2016-17
Subject: Oh look - Cleveland did not win
---
Sorry Ody.

Posted on 2015-10-26 at 09:03:32.


Topic: Voyages of the Rocinante - Firefly RPG QnA
Subject: posting
---
I will be posting this week.

Posted on 2015-10-26 at 07:43:17.


Topic: Destiny Flight - QnA
Subject: posting
---
I will be posting this week

Posted on 2015-10-26 at 07:42:33.


Topic: Weird War II Q n A
Subject: postingt
---
I will be posting this week.

Posted on 2015-10-26 at 07:42:03.