Topic: Tann's 2014 NFL U Pick'em Game
Subject: 60%
---
I think there are a few factors that put me in the 60% range. One is that I don't think the dice roller is truly random, it goes low quite a bit so it may that the first team listed won more often than not.

As well, after awhile I did not pick teams that always seemed to lose. Tampa Bay seems to be the Maple Leafs of the football world so I stopped picking them even when the dice rolled.

Anyway, thanks for the game, it was fun. Kinda glad I came in last because otherwise whoever did might have felt real bad.

Posted on 2014-12-30 at 12:51:00.


Topic: Voyages of the Rocinante - Firefly RPG QnA
Subject: reminder
---
Sanders told you to speak to Virgil first and to expect delays as the Valley is not fully cleared of un-exploded land mines, ordinance and munitions from the war. So you may wish to leave Havelock behind on the initial journey. You were also told that there is an Alliance outpost here commander by a Sally Wu who is known as a by the book type.

You may remember way way back to the first adventure you played in Frisco and there was some debate as to whether to get a sheriff or ask for an alliance outpost. The argument was the alliance outpost was cheaper (you don't for them) but they then to be very black and white about laws. A sheriff you have to pay but you can have him enforce your own town laws. Rarely do the two exist in the same town.

A good example is a town might want to set a "no guns" law. A sheriff could enforce that rule but an alliance outpost would not. However if a gang rode into town shooting up the place, alliance will sweep in and arrest everyone while a sheriff would know the locals from the bad guys.

Posted on 2014-12-27 at 18:06:50.
Edited on 2014-12-27 at 18:10:47 by Alacrity


Topic: Tann's 2014 NFL U Pick'em Game
Subject: Thought you played on Christmas
---
Here I was thinking I missed a deadline again.

Your numbers are good Albert.

Atlanta
Baltimore
Dallas
Indianapolis
Green Bay
Houston
Kansas City
NY Jets
Minnesota
Buffalo
NY Giants
Pittsburgh
New Orleans
Denver
Arizona
Seattle


Posted on 2014-12-26 at 09:48:25.
Edited on 2014-12-26 at 10:05:58 by Alacrity


Topic: Voyages of the Rocinante - Firefly RPG QnA
Subject: Marshall?
---
What Marshall? You are visiting Virgil Morningstar, the man who basically owns this town.

Posted on 2014-12-22 at 07:41:07.


Topic: The Gobber King
Subject: Okay
---
As soon as Wembley moves to the cabinet to climb up and towards the ceiling portal, an alarm sounds loudly and the portals to the room all turn red.

Suddenly, four metal men appear. They look like iron statues only they are moving towards you with metal fists raise. This reminds you of the fabled Iron Golems except these Iron men are only 3 feet tall. Still, they are moving towards you from the portals to attack.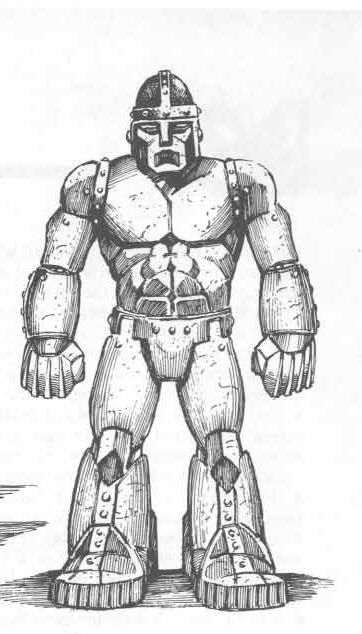 Posted on 2014-12-20 at 12:45:16.
Edited on 2014-12-20 at 12:53:08 by Alacrity

Topic: Destiny's Flight - A Serenity RPG
Subject: up and at them
---
Despite being put to sleep and waking up in a different room, Angela managed quite well to adjust and once she started watching the vid of her explaining life as she knew herself, the rest of the crew calmed down and Grace was able to put in her 108 digit code to unlock the ship's computer and navigation.

"You're…Grace, right?"

The statement was not lost on any member of the crew. A simple recognition but for Angela, this was a huge step even if she did not realize it. but there were pressing matters that had to be attended to and they could not be put off. Stephanie asked Catie for assistance to get blood samples from all the crew and take samples of the remaining steak as well. She wanted to know what hit them and how.

The passengers were coming to now and were equally upset at being drugged. JC searched the ship (along with the Brothers and Seth if he is willing to have their help). Asante was not on board but a space suit was missing from the lockers and the upper hatch near the shuttle had been opened about an half hour after you all were drugged. All her personal possessions were left behind except a make kit and clutch bag (based on JC memory of the contents). Searching the contents, you find that many of her shoes had break away heels with devices hidden within. As well, her bag had a hidden bottom with several compartments, now all empty.

Tess confirms that a signal was sent during your down time from a device in the ship. It was not long and most likely Asante signalling her ship.

Stephanie and Catie worked their samples in the lab and discovered a number of things. The drug in the steak is a designer one that is similar to Byphodine that slows the metabolic rate to the point of seeming dead. This one was genetically enhanced to work quickly and not as deeply. Catie Stephanie theorize that this is why Angela might have remembered something because it doesn't induce sleep patterns but keeps the mind on a "standby" mode. The drug was activated by heat so even if you checked the steaks before, chances are you would not have caught it.

Grace made a discovery in the engine room though. The panel door to one of the electrical panel was not closed properly. It had a bad latch but Grace was so used to pulling it up and closing that she did not replace it, but she never left it open and it was now. Once she investigated, she found a small device like the tracker you had found before but this was a small explosive with a timer set for 24 hours. Had it blown, it would have meant stopping to rewire the system which would have delayed you.


Posted on 2014-12-20 at 12:39:26.


Topic: Destiny Flight - QnA
Subject: I approved this message
---
yes Angela remembered Grace and spoke her name. I approved that interaction.

Posted on 2014-12-20 at 11:05:16.


Topic: Voyages of the Rocinante - Firefly RPG QnA
Subject: WOW
---
This Sunday marks 9 years of Rocinante flyin'. Three completed adventures and moving on to the fourth.

Two original players are still with us and four of you have been there since the first adventure.

Thanks for making this game so great.

Posted on 2014-12-19 at 08:54:41.
Edited on 2014-12-19 at 08:58:56 by Alacrity


Topic: Voyages of the Rocinante - Firefly RPG QnA
Subject: crudely drawn map
---
Details will follow. The spaceport is to the top of the map, about 1/4 mile away.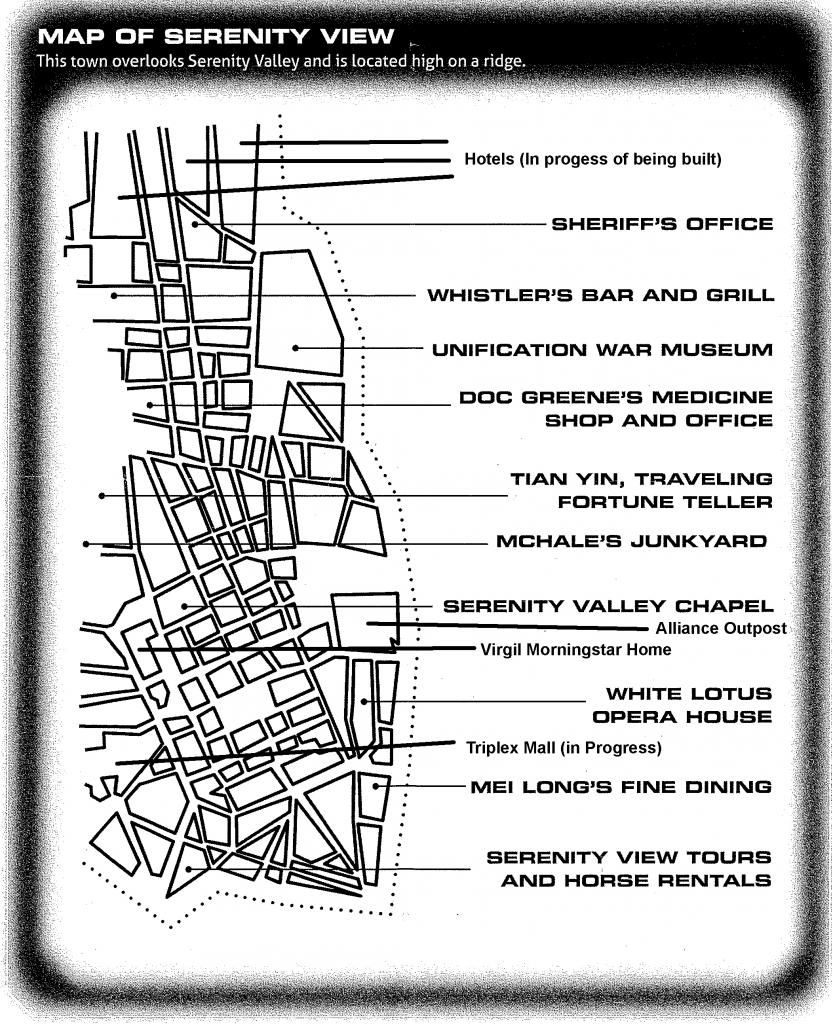 Posted on 2014-12-19 at 08:24:47.
Edited on 2014-12-19 at 08:26:33 by Alacrity

Topic: Voyages of the Rocinante - Firefly RPG QnA
Subject: glad you are feeling better Ody
---
I am going to assume you will look on the cortex for a map of Serenity Views and the location of Morningstar. Just to get the map posted and the chance for you to decide who is going to talk to him and who is doing other things.

Posted on 2014-12-19 at 07:54:07.


Topic: Destiny Flight - QnA
Subject: yes
---
I had hoped to update DF this week but christmas stuff sorta grabbed my time and ran away with it. Will post this weekend getting you to the cruise liner. After that it is Fifth Element meets The Sting.

Posted on 2014-12-19 at 07:52:15.


Topic: Tann's 2014 NFL U Pick'em Game
Subject: here we go
---
San Francisco
Jacksonvile
Philadelphia
Miami
Baltimore
Detroit
Carolina
New Orleans
Green Bay
Pittsburgh
New England
St. Louis
Buffalo
Dallas
Seattle
Denver


Posted on 2014-12-18 at 07:48:00.


Topic: Tann's 2014 NFL U Pick'em Game
Subject: Put me down
---
busy with christmas and work. Put me down for Jacksonville on Thursday and I will try to get my picks up tomorrow

Posted on 2014-12-17 at 18:38:06.


Topic: Tann's 2014 NFL U Pick'em Game
Subject: check your math Albert
---
Keeper 145
Tann 143
Hammer 141
Ody 140
Grugg 138
Olan 136
Alacrity 132

This is what I get on my spreadsheet.

Posted on 2014-12-17 at 10:12:09.


Topic: Tann's 2014 NFL U Pick'em Game
Subject: update
---
Have you updated the first page because the numbers do not add up at the moment?

Posted on 2014-12-16 at 11:26:56.


Topic: CWWLLO QnA
Subject: no need to be sorry
---
We love the lurkers. Glad you are enjoying the show. Up next, we discover who runs the fastest and who is too slow.

Posted on 2014-12-15 at 08:58:15.


Topic: Tann's 2014 NFL U Pick'em Game
Subject: wow
---
10 right going into tonight's game? Wow. The dice were good to me.

Posted on 2014-12-15 at 08:03:09.


Topic: Voyages of the Rocinante - Firefly RPG QnA
Subject: Wow
---
fantastic post Bro. Thank you.

I can add those upgrades in

If anyone who has not level up their character please do so or I will consider you holding the points to later



Posted on 2014-12-15 at 04:56:10.
Edited on 2014-12-15 at 04:59:17 by Alacrity


Topic: CWWLLO QnA
Subject: In the words of the Doctor
---
well if the brave knight wishes to use his great strength to hold the monster up, feel free to try.

Posted on 2014-12-14 at 11:20:23.


Topic: CWWLLO QnA
Subject: Sorry to hear that
---
maybe the monster crashing down upon you is effecting your tummy

Posted on 2014-12-14 at 10:43:34.


Topic: Continuing Where We Last Left Off Again
Subject: cause we're all about the leech, about the leech, go fireball
---
Those with leeches are in pain as the little buggers tear through flesh and the venom works into your system. Maximus and Jarenion almost lose consciousness again but fight to maintain control.

Odyson changes into the Great Bear and the tentacle slides downwards slightly due to the change in weight. The bear tears into the flesh with his free claw and bites the rubbery flesh although spitting it out as to not ingest the foul creature. The change forces the leeches free of the Cleric's body and the appendage holding him is no match for the beast. The Bear is released and drops to the ground, aided by the feather fall spell on the bead he wears.

Maximus throws his axes at the arm holding Odyson and hits with such might as to cleave it free of the body. Leeches and black blood spray out from the wound but far enough away as to not get another party member.

Lun casts a cure spell on Arien and the health flows back into the knight. Arien draws his bow and open fire upon the arms attacking. He clusters his attacks upon one tentacle and it slowly becomes limp and inert from the wounds. Sparrow and Kadrin also attack and put down an arm each with their attacks.

Jarenion gets a Stoneskin spell cast which ends the attack of the leeches on his body. He moves to the most destructive spell he knows immediately with only enough time to call a warning to his friends, "Quickly, melloneamin, let us get clear of this monstrosity and see it reduced to cinders!"

Finarsil casts cure disease upon herself is rewards with the end of the creatures burrowing into her.

The remaining tentacles move to try and grab a victim, but you are all now way of them and manage to avoid being grabbed. But as they attack, more tentacles, either new or renewed come through the cavern ceiling.

The party keeps on the attack as Jarenion releases his spell and fires off a fireball towards the creature above. The spell goes off way above you and explodes. The fireball burns the flesh of the tentacles and they are consumed. The rock above you shake and start to crack as the creature within writhes in the pain of the flame. Rocks start to fall away reveal a massive creature above you, one that filles the entire space above this cavern.

More rocks fall and the black rubbery flesh starts to slide through the bigger cracks. Whatever it is, it is about to come crashing down.

Someone shouts "Run!"

OOC:
Arn – fully healed no leeches
Lun – Fine
Jar – Lightly wounded no leeches
Fin – Seriously wounded no leeches
Spa - Fine
Ody –Bearish, No leeches
Max – Seriously wounded still has leeches
Kad – healed and leeches don't like dwarves


Posted on 2014-12-13 at 13:14:15.


Topic: The Gobber King
Subject: look up, Way up
---
The hobgoblins were dead but not for long. They had been here less than a day you'd figure. They also show signs of starvation as they are thin and gaunt. They have no weapons on then and their leather armour reeks of dead and hobgoblin sweat.

Wembley looks over the cabinet in the corner and cannot see anything that shows itself as a exit as the map says. The other cabinets are much more interesting than this one which contains nothing. Yes as he stands there looking, he notices something. The ceiling above is very dark, almost painted black but to his fine Cidal eyes, there is a black square above the display cabinet in the roof. One that does not show heat nor cold. It is a portal, like the others but in the ceiling. Had he not known to look for it, he would have missed it completely.


Posted on 2014-12-13 at 12:38:15.


Topic: CWWLLO QnA
Subject: move and attack
---
The basic move is to get closer for combat--i.e., move close enough to an enemy to attack. This is neither a blind rush nor a casual stroll. Instead, the character approaches quickly but with caution. When closing for combat, a character can move up to half his allowed distance and still make a melee attack.

Posted on 2014-12-13 at 12:29:40.


Topic: The Gobber King- QnA
Subject: well
---
I can advance the story with what I got but it will be small post.

Posted on 2014-12-12 at 12:11:20.


Topic: CWWLLO QnA
Subject: umm
---
I thought he couldn't cast spells in bear form

Posted on 2014-12-12 at 09:02:48.