Topic: Destiny Flight - QnA
Subject: Passengers
---
The body guard is male, the princess is female (natch) and the wedding planner is female.

Posted on 2013-11-30 at 17:47:37.


Topic: The Gobber King- QnA
Subject: Yeah
---
When I have the time to dedicate to doing all that - sure.

Posted on 2013-11-28 at 03:03:18.


Topic: The Gobber King
Subject: into the breech
---
You step through the black portal. There is no flash or even a feeling accompanied with the move, you are in a room one moment and in another the next.

The room is very dark at first. The smell of wood (cedar?) is strong and a musty smell (peat-ish?) as well. Then, candles in sconces around the room light up on their own and you perceive that you are in a 30x30 foot room where all the walls are lined with wooden wine racks full of bottles.

Before you is a staircase going up into darkness. On your right is another stairwell going down. The floor is a grey stone, dusty with signs of recent traffic to both stairs. The ceiling is 20 up, unpainted stone. It is cooler in here than the other room, but not uncomfortably though.

All the bottles in the room are filled with a clear liquid or a slightly yellowish. They are very dusty but some have been recently disturbed. There are even a few missing.


Posted on 2013-11-26 at 13:42:53.


Topic: Destiny's Flight - A Serenity RPG
Subject: Grace meets Catie
---
Catie had to admit, the Destiny drew her in. There was something about it. Something she couldn't quite put her finger on. Perhaps it was that sort of energy. Names are symbols, but names also have power.

She didn't have long to think about it, however, her baggage trailing behind her as Catie spotted the gangplank, and Stephanie there to greet her. Catie quickly walked up to give Stephanie a friendly hug.

"Feels like it's been a long time." Catie said, "How have things been?" She asked.

"Hard to say. Things are good in general, but not quite as I would like them to be. But so it would be true for anyone I imagine. I am glad you came and accepted my invitation.

"I probably should drop these off on board before I leave them outside." Catie chuckled, following Stephanie inside the Destiny, and looking around, taking in much of the detail, "I have to admit, I wasn't sure what to expect by the description in your message, but she is a very unique vessel. A curious air."

"Really? Jon certainly feels a connection and Grace is almost mentally linked to the ship so perhaps you are right. Wait until you meet our lady in white - that will get you thinking. What exactly are you feeling about her?"

"I'm not exactly sure. Could be my imagination, or could be a feeling that there's more than you greeting me." Catie replied, before shrugging, "Either way, I suppose I should place these somewhere before you bring me up to date."

"No small talk or chit chat catie? Well I have to get used to calling you that, perhaps you really are a new person now?"

"Well, it has been a very long time since I was involved in something related to my research. I guess I kind of missed it." Catie admitted, before looking along the inner corridor, "Was there a room already assigned to me?" She asked.

"No. Not yet. To be honest I haven't told the crew about you because I wasn't you were coming." Stephanie said plainly. "I know things have not been easy for you." She helped Catie bring her bags abroad and then pressed the control panel "Grace! Could you come to the Infirmary? I have someone you should meet. She is a friend of mine."

Stephanie brought Catie to the infirmary and pulled up a chair for both of them. "Grace is a bit different. Amazingly intelligent, gifted with anything mechanical but not the most social if people. She has some issues with paranoia but frankly, it has saved our lives a number of times so although it sounds like crazy conspiracy theatre - don't dismiss her. She can be very loyal if you can become her friend."

The was the sound of the lift and soon a young lady appeared in the doorway of the infirmary. Grace was young, very pretty and had the look of a doctor examining a bug under a glass when she looked at Catie.

"Grace, this is Catie Yueshi. She is a colleague of mine who is an expert on genetics and prosthetic implants. I asked her to join us in order to get more help with JC and Angela. She is a good friend and I trust her Grace, so you can as well."


Posted on 2013-11-26 at 02:57:54.


Topic: Voyages of Rocinante - Serenity/Firefly RPG
Subject: The Caves
---


The exodus to the caves was not a easy trek, even though it was only a little more than a mile. For the monk, even his training in mediation and harmony were strained to the limit as he listened to everyone around him complaining all the way. Portia Amber going on about how no one seemed to care that she'd been slapped and electrocuted and did they know who she was?! The Queen Bea and her clutch of young Heathers all chattering along the way about how long a hike it was, how the rocky terrain was hurting their feet, and the terrible impoliteness of the crew for not giving them a lift.

But it was Lord Hood that had changed the most in Sifu's eyes. Before he was acting confident and being a leader to these people, he was now very irritable and snappish. All the way to the caves he was muttering to himself about Havelock jumping in front of the mercenary and taking the bullets. He was completely shook up by the action of the man. It had caused an internal struggle with the Lord and it was not being reconciled easily. But it was taking away a driving force behind the passengers that was sorely needed.

The cave was not hard to find and (luckily) not too much of a climb upwards. The terraformers use giant water jets to carve the cave out in the first stages, and it is made to be accessible to the equipment. without too much hardship. The entrance looked plain enough but once with the rock, there were signs of deep groves in the floor and ceiling. This would have been where the steel doors that formed an airlock would have been, as there was no atmosphere during stage 1. But as he ran his hand along the groove, Sifu felt metal still within the stone. As they moved in further, the controls for the doors were enbedded with the rock, and lights were still flashing on the panels.

Lord Hood looked at Sifu in surprise, "Power?"

The monk shook his head, not knowing anything about the mechanics of terraformers or environment containment. He pushed a button labeled "main doors closure". An alarm sounded so loudly that the passengers jumped at it.

"WARNING - Main airlock closing in ten seconds. Nine. Eight ..."

The voice counted down and at zero, the steel doors moved quickly across the entrance way to seal off the caves. As soon as the doors closed, lights came on with the tunnels and the sounds of fans turning could be heard.

OOC: The caves have a power supply and are still operational with a self contain life support system.

Posted on 2013-11-26 at 02:27:01.


Topic: The Gobber King- QnA
Subject: sigh
---
I'd get annoyed with Ody but my mind went to the same joke.

Posted on 2013-11-26 at 01:56:04.


Topic: Destiny Flight - QnA
Subject: She might
---
She might be sharing a cot in Stephanie's room while Jon spends the night in a very empty bed.

Posted on 2013-11-25 at 20:05:47.


Topic: Destiny Flight - QnA
Subject: No room on Inn
---
You have two brothers that are will to share a room. A girl, a Bodyguard and a wedding planner. I'd say you need 4 rooms or possibly three if the Bodyguard wishes to stay in same room as Girl.

Posted on 2013-11-25 at 19:51:14.


Topic: Destiny Flight - QnA
Subject: Angela insisted
---
Grace tried to give Angela the bigger room but she refused and wanted something small and enclosed.

Posted on 2013-11-25 at 18:50:27.


Topic: Destiny Flight - QnA
Subject: Rooms
---
Before we start moving, let's see where crew is staying. If I am wrong with any of these, let me know.

Looking at the map on the Character Thread

#3 Jon's Room
#21 Grace's Room
#20 Stephanie's Room
#12 Angela's Room
#11 Tess' Room
#9 JC's Room


Open - 8&10 (I was thinking #8 for Catie)
Guest Rooms - 5&6 (Note both are double occupancy and can be converted to two small rooms with a privacy screen and some duct tape.

Posted on 2013-11-25 at 18:36:08.
Edited on 2013-11-25 at 18:51:06 by Alacrity


Topic: The Gobber King- QnA
Subject: igh
---
Yes, I know what you meant. Trying to be funny. Failed miserably.

The skeletons in the closet look human. They are held together with wire and string so easy enough to grab a leg and go.

I do need to know who is carrying what and what you chose to take in the backpack.

Posted on 2013-11-25 at 18:19:57.


Topic: The Gobber King- QnA
Subject: dead mice
---
Mice and cats don't really have a large bone. But if you want to swing a dead cat, feel free.


Yes you may plunder the skeletons for bones if you wish.


The decanters would probably make a better weapon.

Posted on 2013-11-25 at 17:36:07.


Topic: The Gobber King- QnA
Subject: it is a backpack not a sack of holding
---
There are 13 bottles of booze. You can't fit them all in a backpack.

With creative packing I would say you can store the left over food, two decanters, the small dropper and possible 3 books

Posted on 2013-11-25 at 17:29:01.


Topic: Voyages of the Rocinante - Firefly RPG QnA
Subject: oh
---
I believe I have Robert willing to take back Sifu for the main battle at least.

Posted on 2013-11-25 at 16:36:05.


Topic: The Gobber King- QnA
Subject: Preview
---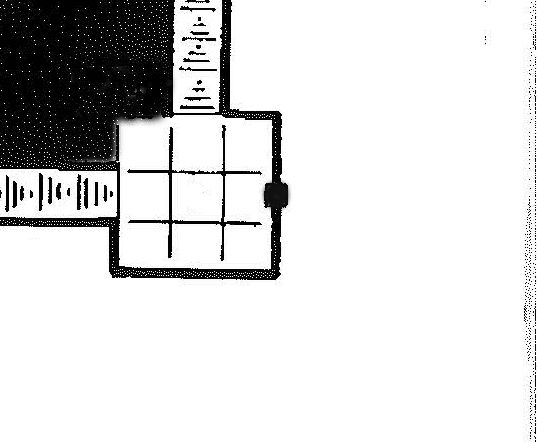 The scale is one square is 10 feet in this room.

Posted on 2013-11-25 at 13:34:56.


Topic: The Gobber King- QnA
Subject: ok
---
That is why I wanted to clarify. Easy to get confused in an online game.

Shall I assume everyone is going through the portal? I can post the nest room if I can.


Posted on 2013-11-25 at 13:25:45.


Topic: Voyages of the Rocinante - Firefly RPG QnA
Subject: me too
---
This weekend was the 50th anniversary special of The Doctor so I was enraptured and waylaid by it. However I need to post some catch up scenes and then I want to get everyone on the same page before we all get into the Christmas spirit.

Posted on 2013-11-25 at 13:23:43.


Topic: Destiny's Flight - A Serenity RPG
Subject: a quickie
---
"So, you still interested in that date?" Angela asked.

Badger smiles broadly, "Oh I likes you. You got cheek and don't fluster. I am a patient man though. But I'd never ask you to do something you didn't want, so consider that my interest is genuine and a promise I mean no harm. That be a lot more than I ever offered another crew."

Badger turned to the Captain, "We have a deal then. Be at Diviner's Gulch at 2 am. There'a a clearing at the bottom, we will meet you there. Keep the running lights to a min, them press dogs can sniff out a story and we don't want any spectators. Don't be late."

OOC: Diviner's Gulch is a valley off the main roads outside of Eavesdown. Good place to go if you don't want to be seen. Lots of rocks, trees and places to hide.

Posted on 2013-11-22 at 19:26:54.


Topic: The Gobber King- QnA
Subject: North.
---
Allons-y!


Actually - There is a Portal to the South to. No idea why I forgot that one. the north Portal would be the one you came through if you look at the x on the original map. No problem going through that one, but I wanted to be clear on that.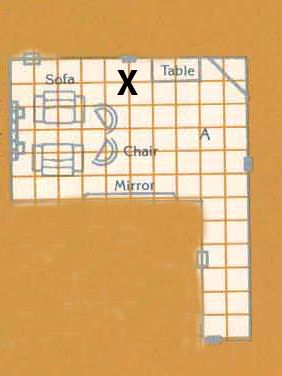 Posted on 2013-11-22 at 18:54:38.
Edited on 2013-11-22 at 18:55:08 by Alacrity

Topic: The Gobber King- QnA
Subject: stuff
---
Tiamat5774 - Sorry i am currently full but I will let you know if I need a fill in

As with any online game, players post what they think is gonna happen and I will say what has really happened.

Which Portal did you go through. There are three? One to the "north", one to the "East" and one to the "west" in the library.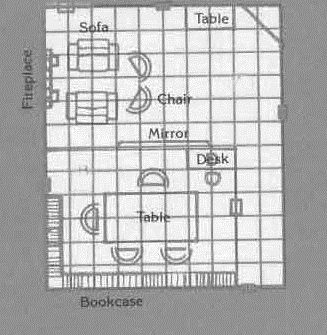 Posted on 2013-11-22 at 14:44:01.

Topic: Destiny Flight - QnA
Subject: hello
---
The problem with a gun range on a ship, soft rounds or not is the "accident" factor. All it would take is one person using the wrong rounds and you won't have time to apologize. The other thing to think of is the sound echoing throughout the closed space of a ship. I would say no to a gun range and I believe the captain has already spoke. You do have a weight and exercise room on the ship if you look at the map. If you are looking to test your new companions, you can always spar at martial arts or even do a team game and see how well they work together.

How much time? You do not know yet. Badger has said tonight but not when. If he is looking to sneak the girl out though, you can probably assume after midnight and somewhere isolated.

Posted on 2013-11-22 at 14:32:51.


Topic: The Gobber King
Subject: Love Cidals.
---
Wembley impulsively opens the closet door to reveal before him six skeletons. He shrinks back slightly, in reaction to them but no attack comes. He then realizes these are all hung on hangers attached to a wooden dowel across the top of the closet. Six skeletons – just hanging there.

There is nothing else in the closet.


Posted on 2013-11-20 at 20:28:08.


Topic: Destiny Flight - QnA
Subject: no, that is correct
---
Jon and Stephanie are very different in age and it was part of the underlying issue in the game before, that Stephanie didn't want to get involved with a younger man but there was obviously an attraction between the two. Once Destiny was assumed destroy and S and J were locked in a shuttle for awhile, the romance blossomed ...so to speak.



Posted on 2013-11-20 at 19:49:57.


Topic: Destiny's Flight - A Serenity RPG
Subject: Enter Catie
---
Persephone, Eavesdown Docks, On Board Destiny, 6:15 pm ST

Catie Yueshi stood on the tarmac of the Eavesdown Ship Port and looked at the message that Stephanie had sent her. Look for the black ship that looks like it comes out of a holo-movie. Well there was only only ship in the port that was a glossy black and looked completely different from all the others. In fact, although Catie knew very little about freighters and ships, she had to admit that this Destiny was rather ... sexy in its own way.


I understand what you are going through and I wouldn't suggest this if it was only for myself. But you need a home that will keep moving and we need someone who understands genetics and prosthetics – certainly more so than I do and you are one of the best. It is almost like it was Destiny that you and I have a mutual need and since it is the name of the ship – well you believe it that sort of things more than I do.

I arranged a ticket and some money to get you here – I still have some friends and a more than a few favours owed. Come see me at Eavesdown Docks on Persephone. I think it will do a world of good.


She approached the ship and the gangplank which was down at the moment. There, waiting her arrival was a smiling Stephanie. She looked better than the last time Catie had seen her, more joy in her eyes and face. But there was a touch of concern and fear still - like the weight of the world still rested on her shoulders.

Posted on 2013-11-20 at 18:34:09.
Edited on 2013-11-20 at 18:36:00 by Alacrity


Topic: The Gobber King- QnA
Subject: What a great idea!!!
---
I could recruit another group of adventurers, all evil, and have them come in after you ... then see if you meet up.

That's totally awesome Ody!

Posted on 2013-11-20 at 17:29:48.