We currently have 2792 registered users. Our newest member is Eorl.
Online members:
There are currently 0 users logged into DragonChat.


You are here: Home --> Forum Home --> Recent posts by Jozan1


Topic: **Rise of Nations** (An Empire Simulator)
Subject: .

---
Thanks Eol, I. hope we can get the game off the ground so we can have awesome lurkers like yourself, but of course if you can play that'd be even better


Later on today I should have the economic side of this up, and whether there will be alliances, betrayals, and trade agreements are all up to the players as those things are based on how they interact with each other. The only reason whey there is an emphasis on combat is because it is the most intricate part of this game


I'm still trying to balance attack rolls and armor rolls, and I'll have revised rules and added parts later on today.

I would like to have 5 or 6 people playing the game, and with two interested now I would probably jump in and play too. I know usually having the DM play isn't the greatest idea but the rules are set so even if I did play, I won't have an advantage over anyone else. The only thing it would be is dice rolls, but I'll be willing to make my dice rolls in dragon chat with witnesses, to show i'm not fudging
Posted on 2011-03-08 at 17:03:52.
Edited on 2011-03-08 at 17:04:46 by Jozan1

Topic: **Rise of Nations** (An Empire Simulator)
Subject: .
---
it does have all the economics that you guys are asking for, I just have to write it up still, its the last part I need before it's done.

Posted on 2011-03-08 at 15:24:17.


Topic: **Rise of Nations** (An Empire Simulator)
Subject: **Rise of Nations** (An Empire Simulator)
---
hello everyone, I come to you with a game that I dont think has been tried before on Rdinn. I want to run an almost table top board game with you, only Play by post. the basis of it is you will found your own nation on the old world european map, and with rules that I am writing (but nearly complete with) you will fight, build, and talk your way up to a glorious empire for all of time! Think of it as Medieval 2 total war for the forums, almost.

I will be making all dice rolls to make things easy, and I will be posting pictures, because obviously it would not work without pics.

Please, please, please, read through the rules I am going post below, if for anything to critique and suggest things, as this is the first time I'm gonna be showing them to anyone, and I would love to get second opinions. They are not done, but are almost complete and I would love to get interest going ahead of time. Thank you again.


STARTING THE GAME:

Each nation will start with a small plot of land with the following already established:

• 3,000 citizens

• 1 Capitol city with surrounding land owned. City has max population limit of 7,000. Small wooden to start out.
• An army of 4 units, armed with the following:
2 militia spear men with leather armor, Short spear
1 militia bowmen
1 militia swordsmen armed with leather, short sword
OR
1 militia axe men armed with leather, one handed axe

• Two natural resources, player's choice.

• 2,000 Gold in treasury to begin

Altogether the natural resources and taxes will bring in 400 Gold (+50 for each natural resource and +100 for each 1,000 citizens). The upkeep for the starting nations will be 120 Gold for the army, and 100 for the starting city. Overall 220 gold will be needed each turn to maintain upkeep.

RULES FOR GAME PLAY:

Every turn will be one year; players will be able to roll up to three D20's to research, develop, and overall improve their countries. Examples of what you can roll for would be for expanding your country's territories, exploring your lands for natural resources, developing better armies and researching things to advance your technology, upping population, and anything else you can think of!

COMBAT AND WAR:

At some point there will be combat, and many factors will be counted when it comes down to seeing which army wins and which loses. There will be a roll for attack and a roll for armor. Your attack roll will encompass training quality of troops, experience the troops has, whether you outnumber your enemy, and possibly a weapon bonus vs. enemy units.


DIFFERENT WEAPONS AND WEAKNESSES/STRENGTHS:

Sword: Roll 1d6 when fighting, roll 1d6 on armor; Tiers: short sword, long sword, great sword

Spear: Roll 1d4 when fighting, roll 1d8 on armor; Tiers: short spear, spear, long spear

Axe: Roll 1d8 when fighting, roll 1d4 on armor; Tiers: one handed axe, battle axe, two handed axe

Cavalry: 1d10 for attacking, light cavalry roll 1d6 armor, heavy roll d8, knights roll 1d10; Tiers: Light Cavalry, Heavy Cavalry, Knights **special** Count as two unit slots in an army for each cavalry unit

Archers: D8 for attacking, Roll nothing on armor; tiers: short bow, bow, longbow **special** for every archer unit, you get an additional +1 on first round of battle to represent opening volleys and having range advantage.

to upgrade your units from one tier to the other, you need to upgrade your buildings. Start with low tier appropriate building, go to medium, then to high. Ex; cavalry start with stables, then go to nobles stables, then Earls' stables. something appropriate then for swords, spears, etc.

EXPERIENCE:

Green + 0
Seasoned +1
Battle hardened +2
Veteran +3

The bonus for experience will be factored in by adding the bonus to your attack, and armor rolls. If mixed experience, average them.

LEVEL OF TRAINING: --REQUIRED TO TRAIN:
Peasant -4 --Nothing
Peasant militia -3--Gathering grounds
Militia -2 --Town watch
Sergeant Militia -1--Town guards
Trained 0 --Drill square
Well trained +1 --Army barracks
Highly trained +2--Officers' Quarters
Elite +3 --Military academy
Grand Elite +4 --Royal military academy


When you train a unit, depending on where they are trained they will have a certain skill level, which the corresponding number will be added onto the attack dice. When adding the numbers up, you will take the most common trained level of troop, and add it to the highest trained level. So if I have an army with 6 well trained units, and 4 highly trained units, their bonus will be +3.




Army upkeep will be for each unit. So 10 well trained units will be 700 gold.

Peasant 10
Peasant militia 20
Militia 30
Sergeant Militia 40
Trained 60
Well trained 70
Highly trained 80
Elite 90
Grand Elite 100

You can upgrade your cities as you advance throughout the game, the sizes being below

Small Wooden 100 upkeep, max population 7,000

Medium Wooden 200 upkeep, max population 9,000

Large Wooden 400 upkeep, max population 12,000

Small stone 600 upkeep, max population 16,000

Medium stone 900 upkeep, max population 21,000

Large stone 1200 upkeep, max population 27,000

You can upgrade your castle with defenses, which are listed below:



So, that's all I have for now, I need to write in the economic part but its not complicated at all, if anyone would like an example of combat I can show you in a new post, but maybe tomorrow, it's quite late.

Questions? Comments? Anything is better than silence.



Heres the map we will be using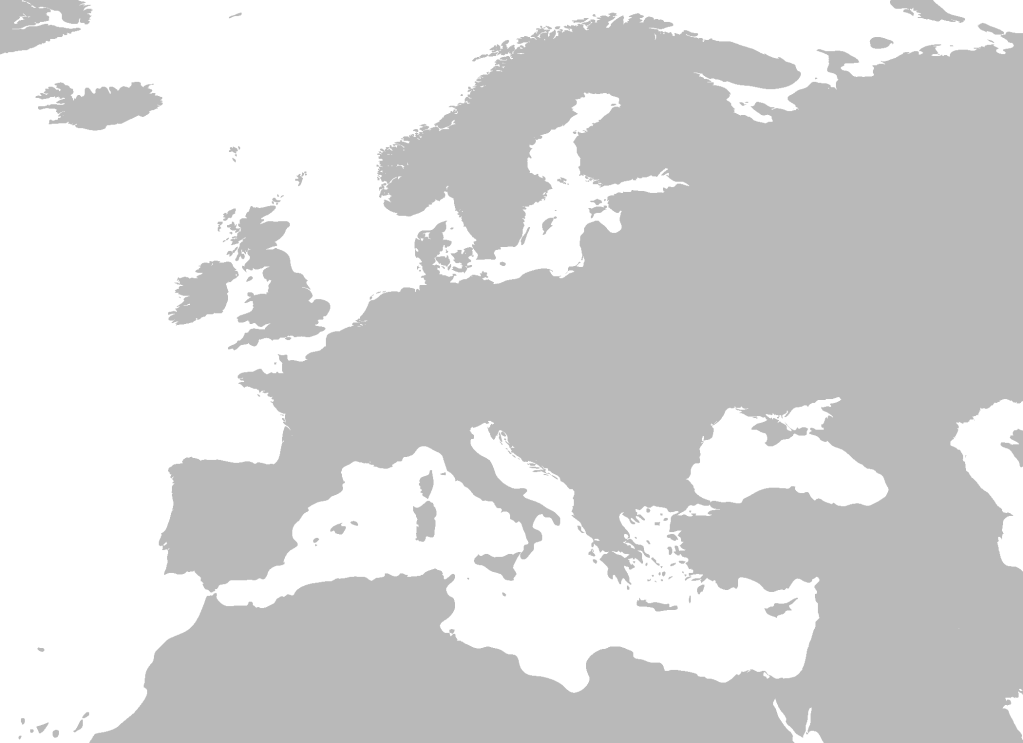 Posted on 2011-03-07 at 06:08:47.
Edited on 2011-03-07 at 17:04:14 by Jozan1

Topic: Personal Question...
Subject: I like..
---
3.5

Savage Worlds

Dark heresy

Shadow Run


Posted on 2011-02-10 at 04:12:08.

Topic: The Black Hand - viewer discretion advised
Subject: ,
---
Loose lips sinks ships, or in this case Ardur-kel hoped they would at least get him some information at least. Stepping down the gang-plank and onto the harbor side, he looked around and took a deep draw of air, almost coughing on the overpowering stench of fish. He quickly scanned the city streets in front of him and started towards the nearest tavern, where the loosest of all lips would be thanks to the magic drink that is alcohol.

He looked over his shoulder to the people around him, most particularly the folks who he had made small talk with near the end of his sea venture, and shouted out.

" I'm headin' to the tavern up that street, hopefully I'll be learnin' a thing or two 'bout what I need to do or find. If any of ye wanna' come 'long, feel free. You all were good drinkin' buds on the ship, now lets try it what not the ship rockin' ye back n' forth."

Ardur-kel slowly headed down the pier to the nearest tavern, where hopefully he could drink until his information could be found.

Posted on 2011-02-08 at 23:40:08.


Topic: The Black Hand - Q&A
Subject: .
---
will get post up asap before the 14 day day deadline

Posted on 2011-02-07 at 20:16:20.


Topic: ==Reminants of Man== Recruitment a DH game!
Subject: ,
---
ya i can email it to you, no problem =]

But, if we don't get any more interest, then i gotta call the game off unfortunately.

Posted on 2011-02-07 at 03:50:53.
Edited on 2011-02-07 at 03:51:36 by Jozan1


Topic: ==Reminants of Man== Recruitment a DH game!
Subject: .
---
I have the Dark heresy book on PDF if you'd like to get on aim or something and file transfer. If you have AIM, PM me if you want.

Posted on 2011-02-06 at 23:33:38.


Topic: You Should Have Tried to Join this Game, and You Know It
Subject: have no time now...
---
But I call a spot! this looks cool

of course, thats if the glorious grugg allows it =P

Posted on 2011-02-06 at 17:36:04.
Edited on 2011-02-06 at 17:46:57 by Jozan1


Topic: ==Reminants of Man== Recruitment a DH game!
Subject: Oh my...
---
Ayrn, I'm very greatfull for your help on this! If people aren't joining because of certain things like how often you have to post, i'll lower it to once a week like normal if it'll help to get the game off the ground. I'll post up a format for a character sheet soon hopefully so you can get an idea on how the sheet will look. Also this isn't a D20 system, it's based on % dice, and is very easy to get into once we start. Experience is given out and you can buy upgrades as soon as you get some, the way you advance is once you spend enough points, you can move onto the next rank and more upgrades and stat enhancers are available to you.

You don't need to be knowlegable about the 40k universe, I can help you with getting a feel for the setting and as long as you can imagine a sci fi futuristic place, you'll be more than good to go!

Posted on 2011-02-05 at 14:39:33.


Topic: ==Reminants of Man== Recruitment a DH game!
Subject: .
---
Thanks Ayrn, I really appreciate the help! =]

Posted on 2011-02-04 at 04:20:44.


Topic: ==Reminants of Man== Recruitment a DH game!
Subject: .
---
I'm going to be using the normal Dark heresy books, Characters starting at base everything. I'll get a Dark Heresy character sheet up and ready by tonight, I'm at college right now so I can't really reference my books.

Posted on 2011-02-03 at 20:06:05.


Topic: ==Reminants of Man== Recruitment a DH game!
Subject: ==Reminants of Man== Recruitment a DH game!
---
Ok, this is going to be my recruitment for a dark heresy game that I want to GM. Now, before anyone jumps in (and I know everyone will be just chomping at the bit to get in
I will require only one thing from my players. DEDICATION

I do NOT want this to fizzle out and die, especially if I put the work into making the story. That saying, also I'm going to have it be more of a faster pace posting than usual. Once a week to me is just too slow and people lose interest because everything drags on and it's discouraging to see no one posting. So because of this, I'm going to declare once every 3 days a post, so little under twice a week. Please, if you can't make this then I'm sorry but I rather not have you playing. I want this story to progress and in my opinion, it can't really go that far with once a week.

Ok, with that done, I'm looking for MIMINUM 3 people. Three is good enough for me, and I don't really care about a max, because only people are dedicated should play, and if your dedicated then the more the merrier.

Also, post quality. I admit, I'm not a novelist and sometimes I just want to get the post done. So, I'm not expecting everyone to post full page posts every time, I rather have quality over quantity. I will be requiring a minimum of TWO paragraphs please, no less. Just some detailed couple paragraphs and we'll be good. No pressure on the player to crank out the next Great American Novel but enough to keep people reading, because remember your not just typing this up for yourself your here to entertain, me, the other players, and everyone lurking too, so keep that in mind
. With that said, I will be trying at least to be as entertaining as I can be. I'm no lyrical word smith but I'll try my damnedest to give you guys what I got, especially if I see you doing the same for me.

Also, you will be apart of an Inquisitors team so feel free to be whatever you want. If you need help with character creation please ask and I will try to help you. If you are a veteran DH player then you probably know more than me, all I'm asking is no wacky crazy source books from a million different places for your character, I don't think there are even that many books made for DH but I'm just covering my own butt.

Also, not everyone is required to know much about the Warhammer 40,000 universe, but by the Emperor it will help you immensely to know some stuff, so please if you want do a little research on the setting and story, I promise you it isn't boring at all and you'll most likely be enthralled by the greatness of it all.

Ok, I think thats everything so far, and for those who know what the story is about and those who are interested, this is my quick synopsis of what the story is going to be. Now, I will make this more detailed and fill it in more later, but for now this is just off the fly.


" On the Eastern Fringes of the Milky way galaxy, man kinds empire struggles to keep a grasp on its world colonies. Constant threats from Xenos pressure the Imperials from all sides, and rebellious World leaders try their hand against the emperor, feeling his grasp is weak at the edge of space. Whispering constantly into the ear of man is the warping nature of chaos, always waiting and biding its time to corrupt and defile the human soul. The chaos of the Eastern fringe is a breeding ground for Heresy of all types, and it is only through daily penance to the emperor that the citizens of the Imperium are granted their safety.

Currently the vast armies of the Imperial guard are locked in into a stalemate with corrupted heretics, men women and children who's hearts were tainted with chaos. This theatre of war consists of multiple star sytems collectively known as the Akrossa zone. These four star systems are surrounded by vast expanses of deep space, the nearest imperial colony being months away. Such is the importance of these planets that without them travel between this area will be hindered to the point of crippling some of the larger fronts that the Imperium of man is fighting.

Recently in the star system Gorgakan on the surface of hive world Pellia IV, a catastrophic event has shaken the stalemate loose in the heretics favor. One of the spire cities that rose miles high into sky and miles around at the base had burst into flame. This flame though was green, emitted no heat, and reeked of ozone miles around. A giant pyre had risen into the sky with unnatural flame and no one knew what it was, except that it was something only the chaos gods would allow. Panic followed through the ranks of the Imperial guard, and Inquisitors from the Ordo Hereticus are being dispatched to the area to further investigate the happenings, and maybe even stop it from completing fruition... whatever it may be. "



Ok, forgive me if it's kinda messy, just took me forever to do that.


Posted on 2011-02-03 at 06:13:34.


Topic: The Search for Tomorrow Q/A
Subject: Cool
---
any word is better than no word! was just wondering if it was continuing

Posted on 2011-02-03 at 04:58:58.


Topic: The Search for Tomorrow Q/A
Subject: ,
---
Soo....continuing? I'd love to have this game get going again. Theres no reason to stop!

Posted on 2011-02-03 at 01:50:52.


Topic: The Chaos wars (A DH/I game set in the 41s millenium)
Subject: ,
---
Ah, ya didn't think of that. Good call

Posted on 2011-02-03 at 01:25:06.


Topic: The Chaos wars (A DH/I game set in the 41s millenium)
Subject: .
---
One good thing to realize, is to pay attention to dates


this was almost a year ago

Posted on 2011-02-03 at 00:41:56.


Topic: The Black Hand - Q&A
Subject: Deucalon,
---
Your minimum posting requirement is once every two weeks. I understand this is minimum, but after four days even though I feel your frustration for not having any posts it doesn't mean that no one wants to post or anything. They just still have enough time to get a post in on their schedule. Which I plan on doing before the week is over. getting hammered with snow up here in the North east so college will be closed and I don't have work, so perfect time for me to be posting
Posted on 2011-02-01 at 13:43:29.

Topic: The Black Hand - Q&A
Subject: .
---
I don't mind the books, i agree with Tek on psionics though.

Posted on 2011-01-26 at 02:53:06.


Topic: Oblivion based game
Subject: .
---
no one noticed this thread is like 6 months since sunowes original post =p


Posted on 2011-01-25 at 01:03:39.


Topic: The Black Hand - Q&A
Subject: .
---
at first, my character would of been apprehensive to meet anyone, but nearing the last 5-7 days or so if anyone was still trying to talk to him he would open up and befriend them. especially if the ale is flowing : p

Posted on 2011-01-24 at 07:47:25.


Topic: The Black Hand - Q&A
Subject: .
---
i see nothing wrong with what you've done so far, don't worrya bout it.

Posted on 2011-01-24 at 04:30:24.


Topic: The Black Hand - Q&A
Subject: .
---
I know it's not the best post, I'm kind of rusty at this. But I got the post up :p

Posted on 2011-01-24 at 02:29:52.


Topic: The Black Hand - viewer discretion advised
Subject: ,
---
To Ardur-kel the world above ground was a vast and dangerous place, almost as dangerous as the ancient dwarven halls of old, which were forgotten with time and abandonment after the deep wars long ago. In those halls, only things of pure evil prowl and wait, planning and biding their time to fight on and continue the hell that they bring to the dwarven souls they neighbor.

On the surface, those evils that he could easily spot underground hide and disguise themselves all over, so Ardur-kel mostly kept to himself. But, after a week on the ship he slowly let up his guard and late on the last day, he drank freely with his new fround friends.

When he reached port, he gathered his things and quickly felt his paranoia grow steadily at looking at the skies and the city in front of him. Over the week, the deep hull of the ship reminded him of his home underground, the satisfying feeling of a solid layer above your head.
Gathering his gear and looking back over his shoulder, he headed into the city of clear water, hoping to help with the troubles that touched him greatly.

Posted on 2011-01-24 at 02:26:20.


Topic: The Black Hand - Q&A
Subject: .
---
nah, i'm typing up mine in word doc, just haven't fully finished it yet.

Posted on 2011-01-22 at 18:27:02.





View/Edit Your Profile | Staff List | Contact Us


Use of the RDINN forums or chatrooms constitutes agreement with our

Terms of Service

.

You must enable cookies and javascript to use all features of this site.